Our favorite publishers and experts will be speaking, followed by a "Virtual Billy Goat Tavern" hosted by Dylan Smith from LION and Tucson Sentinel.
REGISTER NOW
for this FREE Virtual Conference at 1pm on Friday May 13th!
Agenda:
(Keynote) Happy Customers: How to Get Them and Keep Them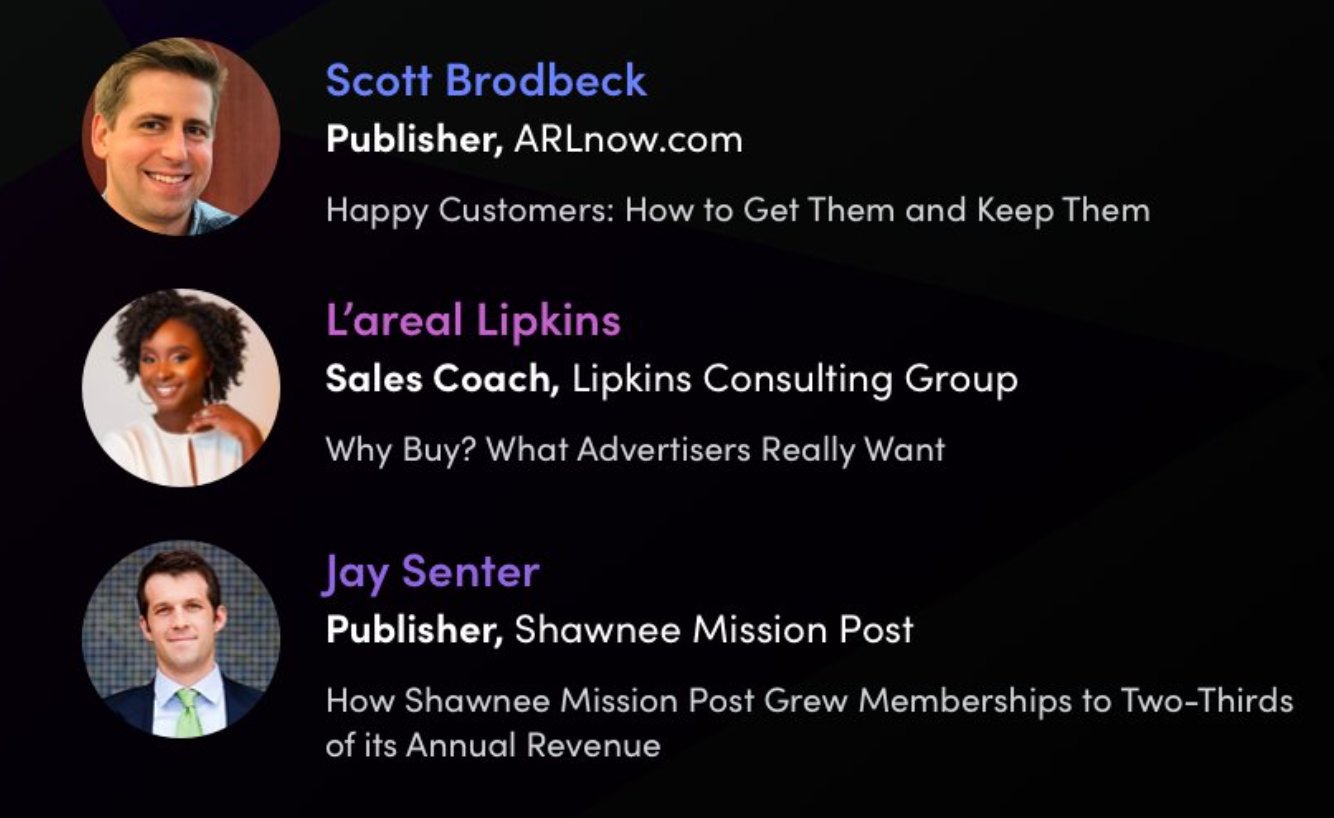 Scott Brodbeck
Publisher, ARLnow.com
- Scott explains how a customer service focus will help build sales, keep customers, and even retain employees. He'll also explain the efficient organizational processes that supper his approach.
Why Buy? What Advertisers Really Want
L'areal Lipkins
Sales Coach, Lipkins Consulting Group
- The key to getting potential advertisers to say "Yes" is that you have to know them better than they know themselves. During this session, L'areal will show you how to uncover your prospects' hidden pain points and desires so you can close more deals without jumping through all the hoops.
How Shawnee Mission Post Grew Memberships to Two-Thirds of its Annual Revenue
Jay Senter
Publisher, Shawnee Mission Post
- Publisher Jay Senter will discuss the lessons the company learned since their 2017 launch of a subscription model, and the team's current work to optimize their subscription marketing funnel.
Ad Sales Panel: Making the Best Impression
Hosted by Broadstreet's Kenny Katzgrau
- Four top digital ad sales reps, including Baristanet's Annette Batson, discuss their customer-centric approach to winning ad sales and renewals.
Sweetwater Award Announcement
Virtual Billy Goat Happy Hour
(A separate Zoom meeting link will be sent for this event.)