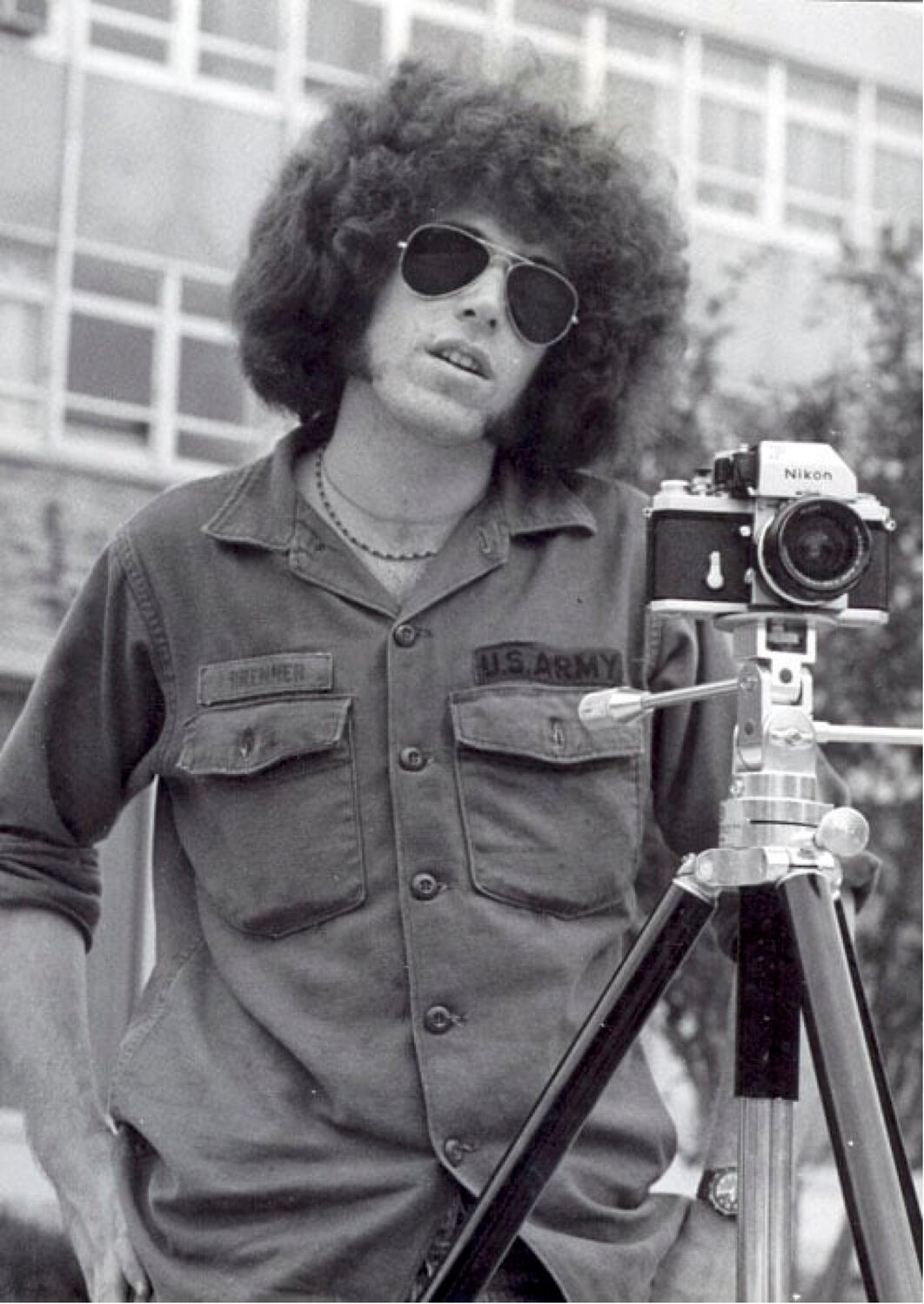 For over 15 years, Mickey H. Osterreicher has served as general counsel to the National Press Photographers Association (NPPA), where he helps support, train and advocate for First Amendment rights.
Starting his journalism career in the 1970s, Mickey was a staff photojournalist as an undergraduate for his campus newspaper at the University of Buffalo. He later became an award-winning photojournalist whose work has been published and broadcast over the years by the New York Times, Time Magazine, Newsweek, USA Today, ABC World News Tonight, Nightline, Good Morning America, NBC Nightly News and ESPN. Mickey returned to UB to get his law degree in 1998, where he served as an adjunct professor.
However, not only does Osterreicher have an extensive news media background, but he also wears a shield — serving for over 30 years as a reserve deputy for the Erie County Sheriff's Office. He was recognized as their 'Reserve Deputy of the Year' in 2017.
The Society of Professional Journalists (SPJ) honored Osterreicher in 2015 as a "Fellow of the Society," the highest professional honor given by the SPJ. And in 2021, he was inducted into the Buffalo Broadcasters Hall of Fame.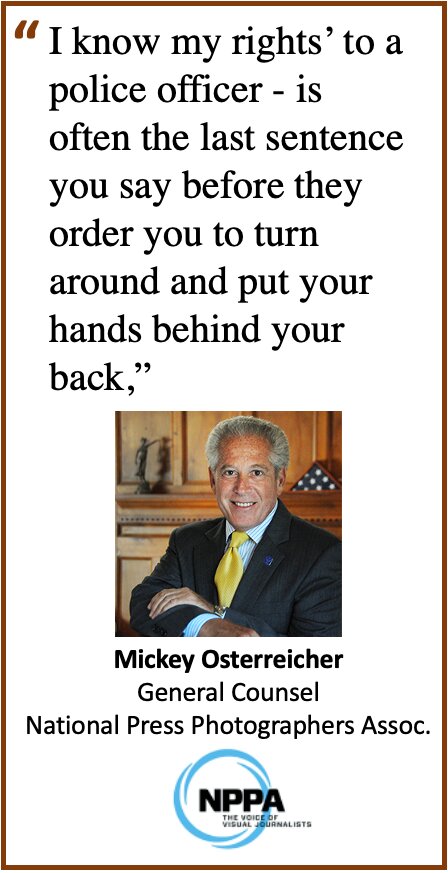 Today, most of Mickey's time revolves around training journalists and police officers about how to respect the 1st Amendment and generally get along better since both perform necessary work, usually in close proximity, especially during times of crime and crises.
In the recent May 2023 E&P Cover Story: "The shifting balances of press powers. While First Amendment champions work to affirm the free press, others seek to undermine it," Osterreicher stated, "(Saying) 'I know my rights' to a police officer today — whether you're covering a news event, or a demonstration or protest — is often the last sentence you say before they order you to turn around and put your hands behind your back."
Mickey also shares the same concerns as many leaders in our industry about the blurred lines of defining who is a journalist in today's multiplatform, social media-driven news ecosystem. Osterreicher stated, "When I was a journalist, it was pretty obvious. I was the noob with three Nikon SLRs around my neck, and nobody else had a camera. Or when I was in television, and I had a big Beta camera on my shoulder and press credentials," he recalled. "Now, you've got young folks who are being sent out — whether they're reporters or or photographers — with iPhones. They look the same as the protesters."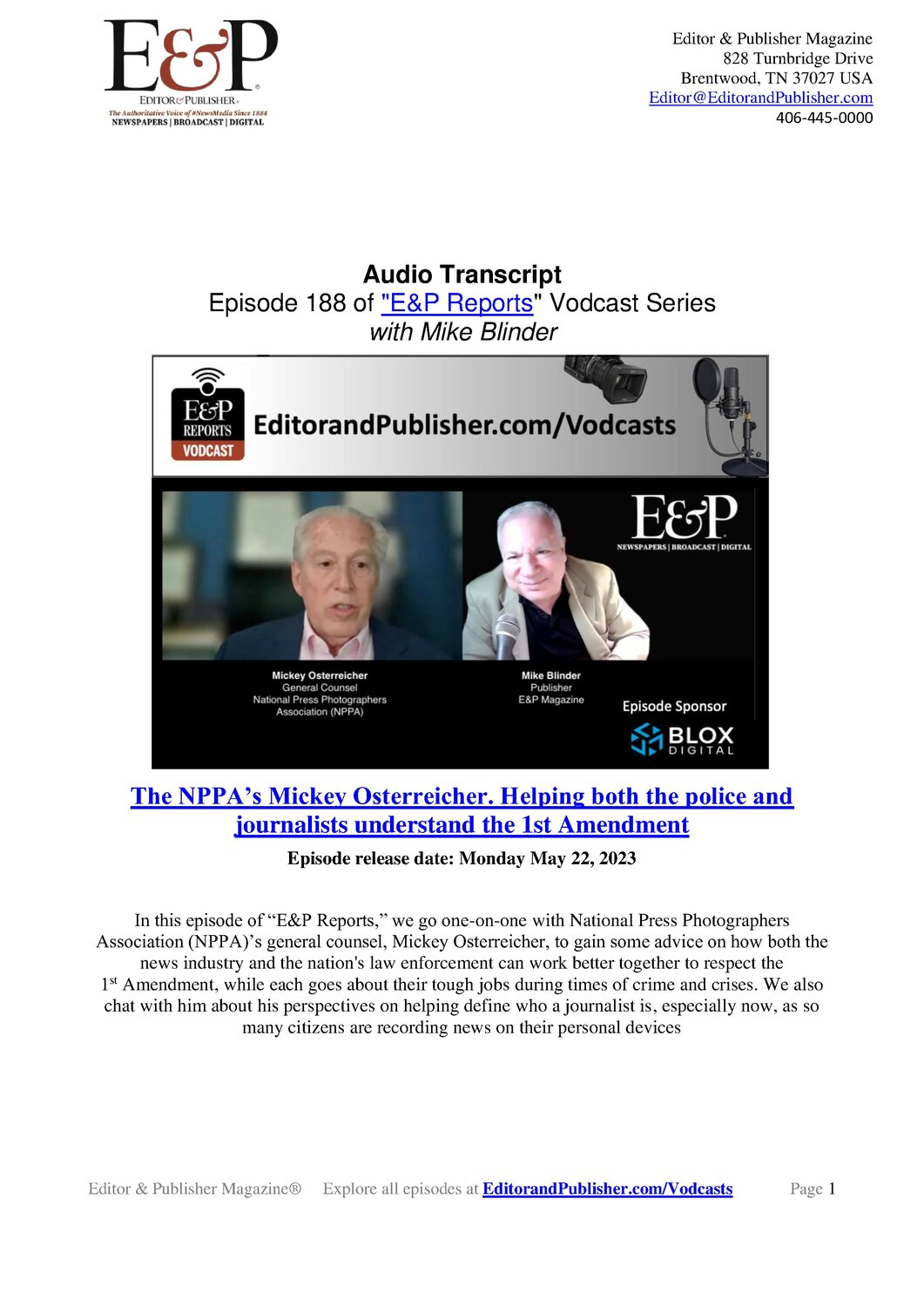 In this episode of "E&P Reports," we go one-on-one with National Press Photographers Association (NPPA)'s general counsel, Mickey Osterreicher, to gain some advice on how both the news industry and the nation's law enforcement can work better together to respect the 1st Amendment, while each goes about their tough jobs during times of crime and crises. We also chat with him about his perspectives on helping define who a journalist is, especially now, as so many citizens are recording news on their personal devices