2022 was a strong year for online video with almost 93% of global internet users consuming digital video weekly (Source: Oberlo) and 50% of U.S. internet users watching online videos daily (Source: TechJury).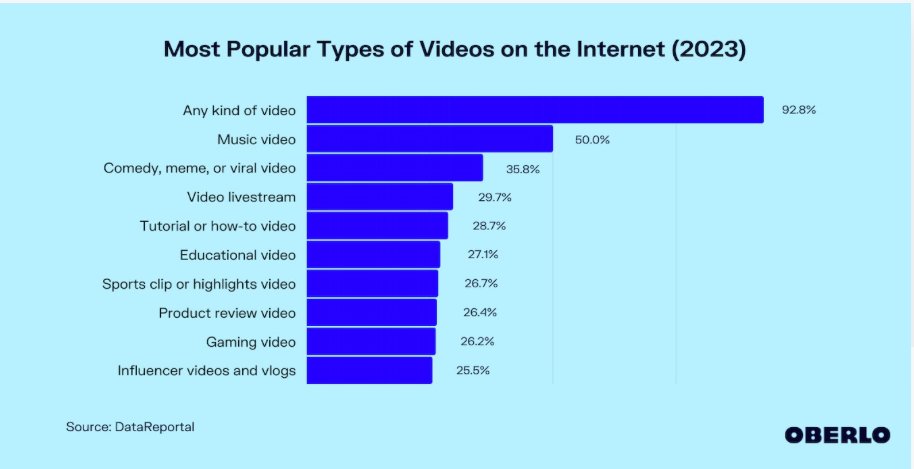 Looking forward, eMarketer projects that 2023 will have slower overall ad spending, but they forecast double-digit growth for short-form video advertising and predict it will be the fastest-growing ad segment in 2023.
With the increasing consumption of online video, and online video forecasted to attract even more ad spend than in prior years, 2023 is the year to ensure you have a robust video strategy and the right video partner.
We are expecting a combination of product trends in online video that will focus on making it easier for publishers to bring video to their users while developing increasingly sophisticated ways to improve monetization.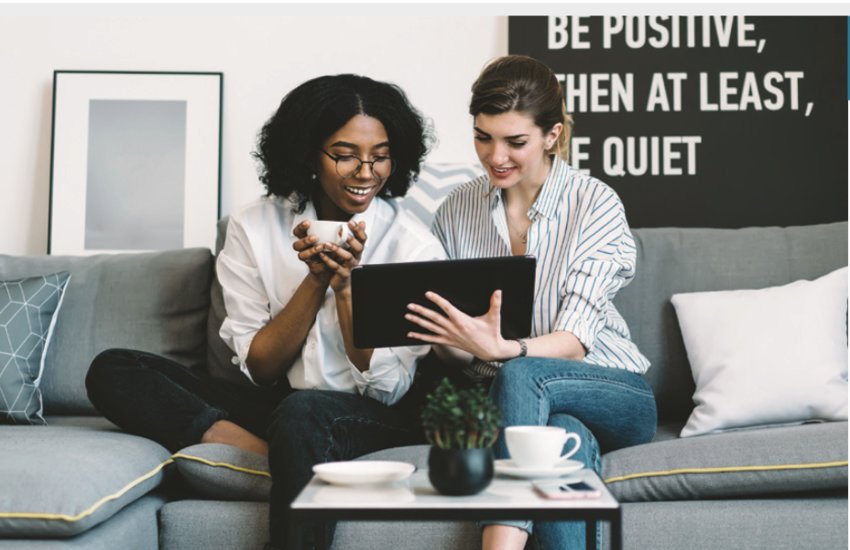 We believe that a continued focus on viewable video, additional capabilities for AI content creation, balancing traffic growth for advertising vs. subscription conversion and increased utilization of self-service tools will allow more publishers to take advantage of the powerful storytelling capabilities of video and its associated monetization.
Our relationship with more than 250 premium content providers and 2,000-plus publishing partners provides us with a unique perspective on what's happening in online video. Our award-winning online video platform had more than four billion content plays in 2022 — generating a ton of insights into how we develop our outlook for the future. So, stick with us for a moment, and take a look at what we think is in store for 2023.
Trend 1 – Viewability
Viewability remains one of the most important metrics in digital advertising. In 2023, we expect advertisers and marketers will continue to place scrutiny on viewability by moving more spend to partners who are able to meet their viewability objectives.
With 63% of web traffic coming from mobile, publishers must ensure that viewability on mobile is optimized. To address this, we introduced our Optimized Mobile Player (OMP) and a new video player for Accelerated Mobile Pages (AMP) to not only solve for viewability but improve overall page performance and user experience. The improvements in these foundational measurements of ad performance are critical to achieving high advertising performance and premium CPMs.
STN publishers using OMP and AMP have seen dramatic and sustained results, ensuring that they are well-positioned for next year's focus on viewability.
Our 2022 OMP and AMP results include:
Up to 91% improvement in video viewability.
58% improvement in eCPMs.
Less than 2% close-out rates.
20% increase in mobile revenue.
Trend 2 – Balancing digital subscription model with ad support model
For many publishers, the push to digital subscribers is now producing diminishing returns and risks driving away potential audience members while creating a concomitant reduction in advertising/monetization opportunities.
We expect to see more publishers creating tiered levels of experience and content for subscribers by moving paying customers towards more premium services while continuing to focus on growing overall traffic for those unwilling to pay for a subscription.
This will allow publishers to maintain audience scale for advertising and other pageview-based monetization opportunities. Publishers able to take advantage of digital ad revenue growth (specifically in video) while maintaining this balance will be able to achieve greater sustainability.
Trend 3 – Self-Serve
Video has been notoriously difficult for many publishers to master. The cost of production, the expense of the technology and the difficulty of achieving scale has meant that many publishers have been left without a true video solution and have had to rely on clumsy integrations of slow-loading social media players, often featuring amateur content.
We foresee self-serve capabilities being a top video trend for 2023, giving publishers the ability to customize their content offerings with premium technology while providing access to expert video content at scale.
Self-serve will improve publishers' storytelling and audience engagement through video without any expense to the publisher.
Trend 4 – Programmatic
Marketers, brands, agency planners and buyers will continue to increase their programmatic investment with 15.2% growth expected for programmatic for 2023. (Source: InsiderIntelligence)
Programmatic video continues to attract budgets because it drives efficiency for advertisers due to its significant available inventory pool and overall ease of campaign planning and management.
According to a recent survey by the IAB, many agencies are predicting a bumpy ride with clients in 2023, with shorter planning horizons and shifting budgets favoring the flexibility that programmatic marketplaces are able to provide. With ads.txt as a requirement for the vast majority of programmatic buyers, suppliers will need to ensure their inventory is accessible to these sellers.
Trend 5 – Shoppable Video
As consumers have increasingly moved to online shopping for everything from cat food to cars, publishers have embraced affiliate commerce as an exciting opportunity to diversify their revenue mix. In 2023, shoppable video will begin extending that opportunity by creating seamless experiences between what is being viewed and advertised within the video player and the ability to purchase it directly from a publisher or through their affiliate relationships.
Being able to shop and purchase directly from the video player seamlessly is a great user experience for site visitors while also being a revenue growth opportunity for publishers.
Matthew Watson is the CEO of STN Video. STN Video is North America's largest independent online video platform, helping digital publishers, content providers and advertisers thrive with online video. STN Video delivers brand-safe video from over 250 providers including MLB, Rolling Stone, Variety, The Associated Press, the NBA and Bloomberg and in contextually relevant environments across 1,900+ trusted, local publishers including the New York Post, The Boston Globe, Chicago Tribune, Miami Herald and more.