This year's class of 10 News Publishers That Do It Right is an excellent representation of small-town communities to large city properties; monthly, weekly, and daily print properties; and traditional print, digital news, business and alternative publishers — representing the breadth and depth of our industry. Each publisher chosen has an innovation story to tell — of revenue, content, community service, engagement or platform. We are excited about what these industry warriors are doing to keep news vibrant in their local communities. We hope that you, too, can find some inspiration and maybe a solution or two.
In alphabetical order by name.
Cimarron Valley Communications
Cushing, Oklahoma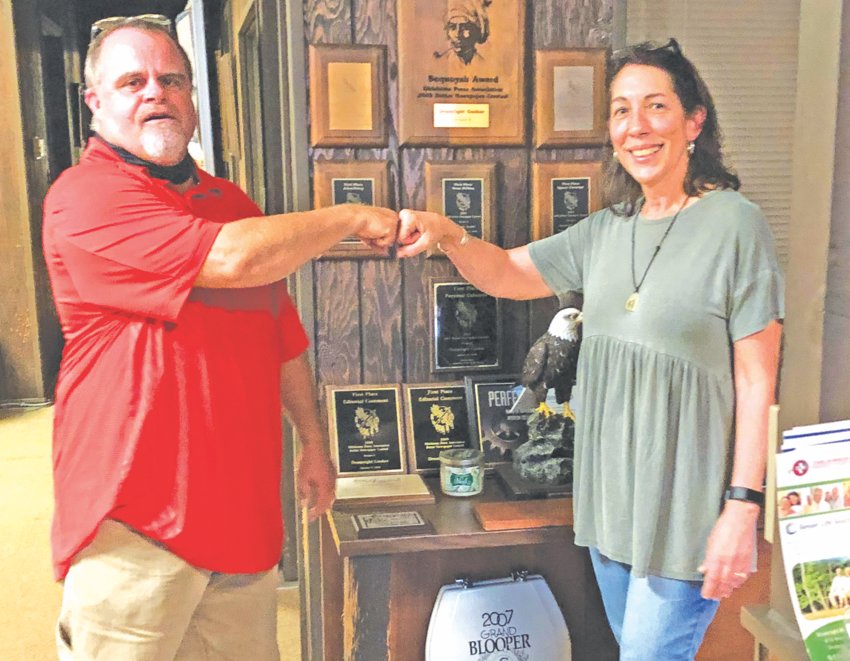 When J.D. and MaryLee Meisner purchased the Cushing Citizen in February 2020, little did they know that one month later, their new business would be amid COVID shutdowns that were sweeping the U.S. While many other companies were shutting down, pulling back and figuring out ways to cut, Cimarron Valley Communications (CVCLLC) was expanding and growing. By July 2020, they purchased two additional newspapers in neighboring towns, the Drumright Gusher and the Yale News, both in danger of shuttering for good. They added pages and color to their products, and their rack sales took off.
The Drumright Gusher was given an additional boost with the decision to expand its coverage area and report news from an adjacent community that had lost its newspaper a decade ago. They also returned the Yale news to its roots and began reporting micro-community news and sports. Their papers are hyper-local, covering local news, local and county government, school news, school and youth sports and environmental information pertinent to their area. Whether the community is agrarian, oil-centric or varied, the community needs and interests lead their content. There is a human-interest story in every paper each week.
A new program for the Drumright Gusher takes the concept of community to a new level. A student reporter program gives English students a chance to write, get credit and be published in the paper. And art students have the opportunity to work as photographers at events, like galas and banquets that they usually wouldn't attend, and get credit for their work. The paper has started a scholarship program for the student reporters because they can't be paid since they receive school credit. The teachers also love the program because they can engage with students who learn better with hands-on experience. This program has been so successful in Drumright that the CVCLLC team is looking to roll it out to the other communities.
J.D. Meisner is definitely a man with "ink in his veins," working his way from paperboy to reporter to editor to publisher. "J.D. has changed the way people view journalism, especially on the local level. Our communities are small. We are not a profit-driven company, and we are proud of that fact... Our goal is and always will be to keep the local news alive," said Allie Prater, managing editor and daughter of J.D. and MaryLee. Starting at the Cushing Citizen, it was all-hands-on-deck with J.D. doing paper deliveries, reporting, editing and publishing. Although their cohesive team has grown and taken over some of those responsibilities, J.D., who now runs the day-to-day operations, still makes time to cover and photograph high school sports.
Cimarron Valley Communications is truly a family operation. When schools in the area went to distance learning, MaryLee, a full-time schoolteacher, saw a need to keep kids engaged and informed. They created Smartypants, a full-color, weekly kids page in-house. It was so popular that they began to offer Smartypants at an affordable price to newspapers across the country. Smartypants is now published in over 50 newspapers across the U.S. and even in one newspaper in Ireland. The Meisners also gave another publication, Okie Charmed, new life by restarting the glossy print magazine in 2021. It now prints six times a year and is the only magazine in the state that covers Oklahoma women, women-owned businesses and fashion for the Oklahoma woman.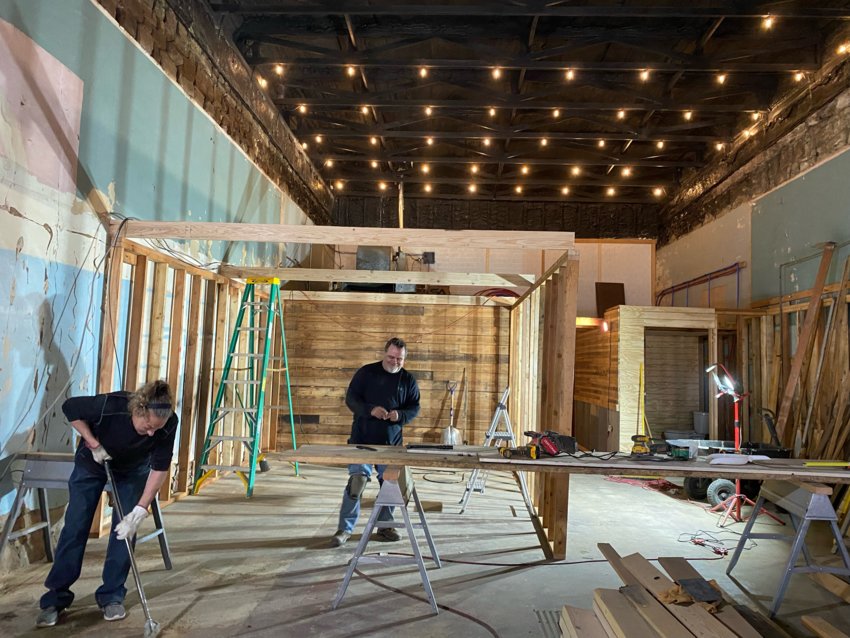 Growth is not slowing for CVCLLC; it's grown so fast in the last two years that they are nearly busting out of their current building. So J.D. and MaryLee bought a new building on Broadway and have been doing most of the demolition and renovation work to the previous dental practice. "Anything that doesn't require a licensed professional, they (J.D. and MaryLee) have been doing the work. Every weekend, rain, sleet or snow, they are in the building," said Allie. And if it's like everything else they do, it will be a rousing success.
Community Journals
Greenville, South Carolina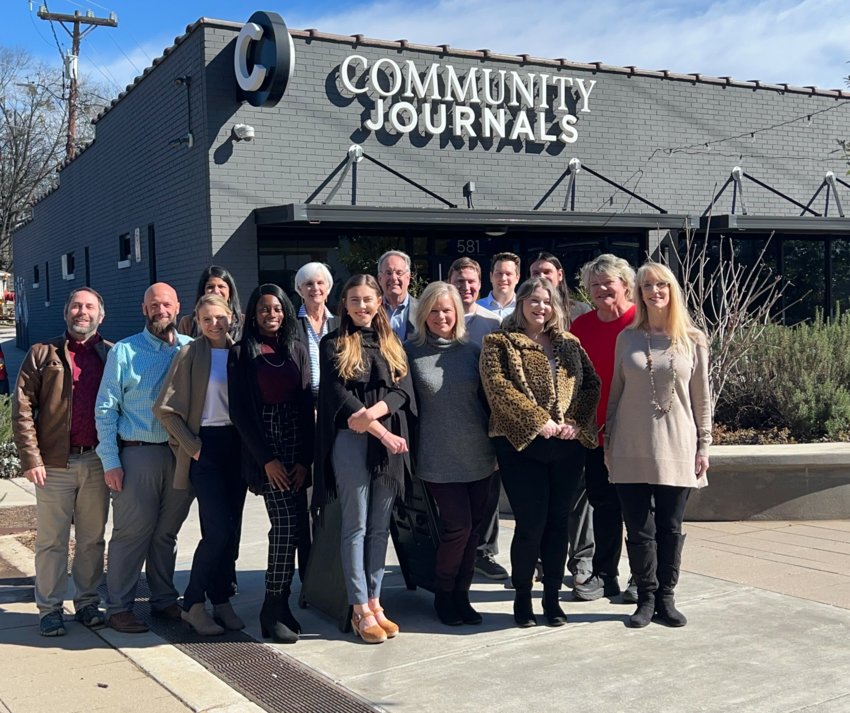 Community Journals has its roots in print media — the Greenville Journal, which began in 1999 as a weekly tabloid-format community newspaper. Since that time, the company has grown its portfolio to include three glossy magazines (Town, atHome and vive), a business journal (Upstate Business Journal) and a full suite of digital platforms. The nearly 100% advertising-supported print publications are home-delivered for free in the Upstate of South Carolina. Their newest offerings, vive, a niche quarterly print magazine and website targeting a lifestyle of living well, and Explore 864, an annual print magazine and website offering a complete guide to Greenville, SC, continue to push their growth.
So it made complete sense when the executive director of Visit Greenville SC came to Community Journals to form a partnership. Known for the quality of their storytelling, photography and design, Community Journals was the perfect partner to create the "Visit Greenville SC" annual visitors' guide. That was 2018, and the 156-page 2022 visitors' guide will have published by the time you're reading this account.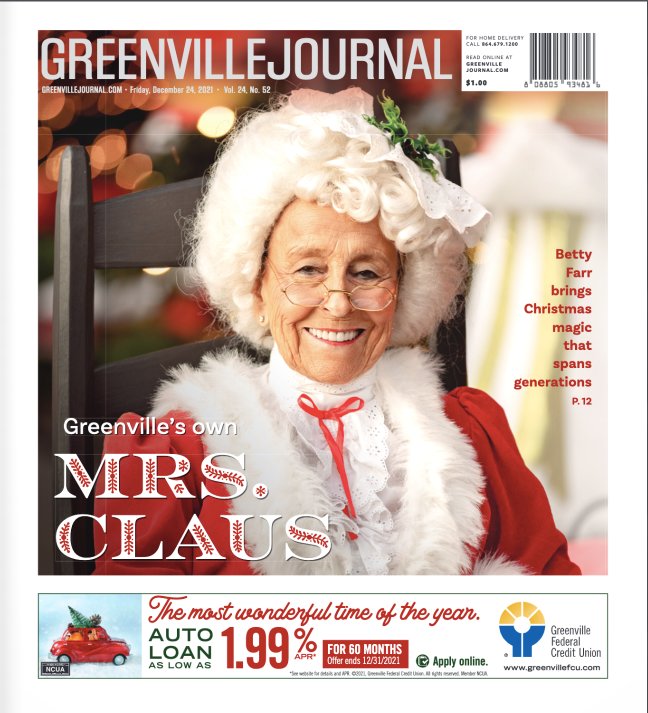 Utilizing their core content creation and design competencies made sense for many of their traditional advertisers, too. These publications include magazines, fundraising brochures and even a 142-page hard-cover book for local businesses that don't have a full team of writers, photographers, designers and project managers. Creating content and selling ads for publications other than their own has grown to be 10% of Community Journals' business in the past five years.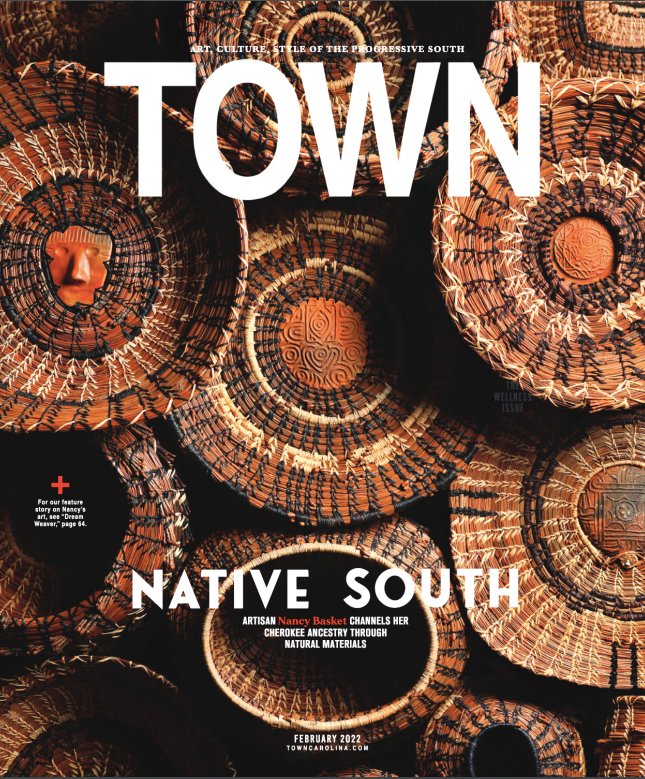 At the same time, Community Journals has continued to expand and advance its own portfolio of publications. The goal of their products is always to inform, connect and inspire. Whether the Greenville Journal, their business magazine or lifestyle publications, the focus never strays from the local "news and views" that impact Upstate SC. They also consistently reflect diversity across their titles, as the Upstate that they serve is a diverse, growing community.
Their community connection continues through the events that they sponsor. Community Journals hosts "Business on Tap" networking events at local breweries every other month. An annual "Charitable Giving Awards" event recognizes local individuals, their actions and generosity within the community. The company also hosts reader and advertiser advisory panel meetings throughout the year to seek ideas and feedback on their coverage and events.
If all of that isn't enough, Community Journals launched a full range of digital marketing services to their advertising community, and the program has taken off. They experienced a 200% growth in revenue in this area last year and are on target to double that revenue this year.
Community Journals takes the first word in its name to the core of all they do. "From day one and for the past 22 years, Community Journals has built its success through identifying and responding to the marketing and messaging needs of our advertising partners and the news and information needs of our community. Listening and responding has driven our innovation in the digital and content creation spaces. We're not sure where it will take us next, but we are sure we'll be ready to rise to the challenge," said Susan Schwartzkopf, general manager of Community Journals.
Kansas Publishing Ventures LLC
South Central Kansas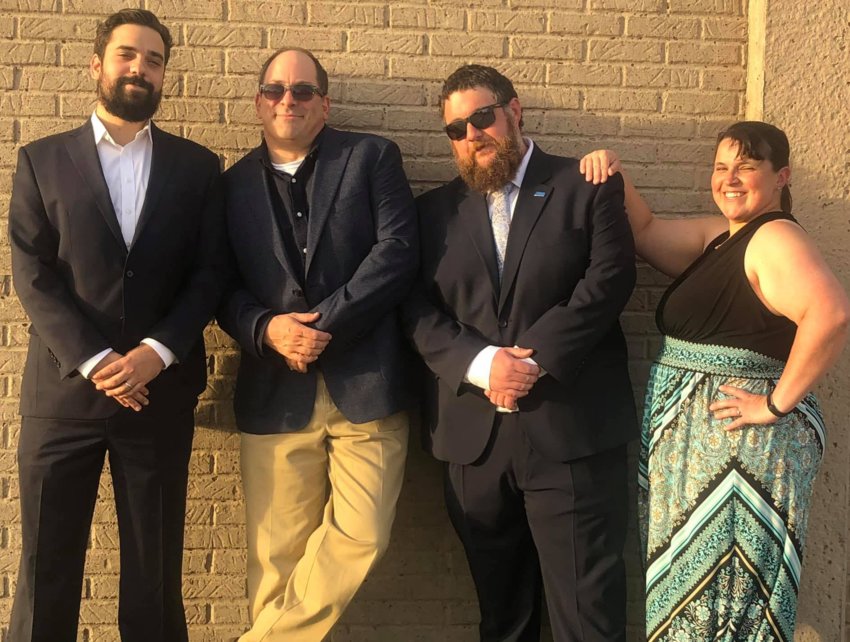 When Joey and Lindsey Young purchased Lindsey's hometown paper, The Clarion in Andale, Kansas, they were young — 27 and fresh from a handful of years in community papers. However, they soon caught the attention of Joel Klaasen, who then owned Kansas Publishing Ventures. After earning Joel's trust over many lunches, they bought his company, including the Hillsboro (Kansas) Free Press and a book publishing company. Fast-forward a few years and probably more than a few late nights, Kansas Publishing Ventures covers three bordering counties in south-central Kansas — Harvey, Marion and McPherson. They have four weekly newspapers, a book publishing company, a custom printing and promotional products business and a tech services division.
Serving their communities and making connections is what drives everyone at Kansas Publishing Ventures. Joey Young said, "We often have 'Beer Friday,' around 3:45 to 4 p.m., once people are mostly done for the week, we crack a cool one, bullshit and talk about ideas. Sometimes people from the community come by and join us." It was one of those sessions that birthed the "Blues, Brews and Barbecue" event that now draws over 1,000 people annually for three bands, lots of craft beer (including the event beer, "Off the Record Ale," brewed in conjunction with a local brewery) and food trucks.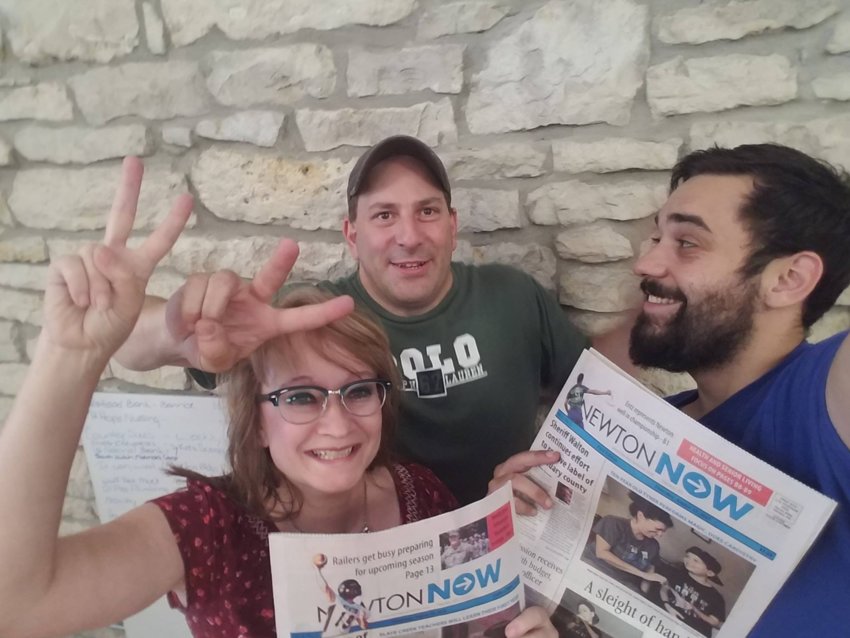 Hosting forums for their community to get to know the local candidates has been another way to connect and give voice to community concerns. "The community needs to know their candidates for public office, so we set up an evening for them to meet them, hear their off-the-cuff answers to questions and hear a properly moderated event by Adam Strunk, our editor," said Young. If people in the community can't attend, they always have a reporter who covers the event like any news story, and the coverage is printed online and in the paper.
COVID really hit them hard — shutting down their offices and handing them a 40% decrease in revenue at its worst. Still, innovation kept them going. They gave away advertising to local businesses who were hurting — free listings for new hours, doing only online business, in-store pick-up — whatever they could do to help their community to weather the pain. They asked companies who weren't as affected by the pandemic to sponsor the listings if they could, and lawyers and remote businesses stepped up to help their neighbors. For Young, this was putting their mission into action, "We are a small business in this community just like they are, and we wanted to show we had their backs."
Even though the communities they support are small, Kansas Publishing Ventures is growing. They have grown Harvey County Now to 4,000 subscribers with a hard paywall. They are now focusing on growing the McPherson News-Ledger from its circulation of 1,700. The Hillsboro Free Press is a free paper that delivers to approximately 5,500 by mail and carrier in Marion County. They also rack copies in bulk in areas of the county where it doesn't make sense to mail. They have websites and a social media presence, but they focus on engagement and conversion to paid readers. "We have walked neighborhoods as a staff to sample the paper and encourage signups. Everyone is in circulation, from reporters to ad sales to the publisher. If someone wants to sign up for the paper, we drop what we are doing and help," stated Young.
Las Vegas Review-Journal
Las Vegas, Nevada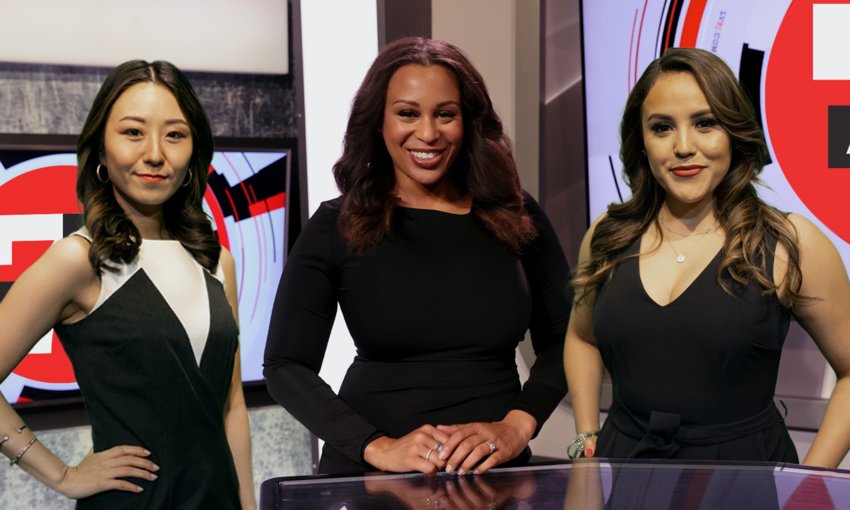 What do you do when you've been Nevada's news leader since 1909, with a daily print circulation of over 95,000, a Sunday circulation of nearly 150,000, an average of 12 million average monthly page views and a reach that touches one out of every two adults in your market every month? You expand your audience, grow your revenue and take on legacy television news with two seven-minute streaming newscasts each weekday. And you do it in the middle of a pandemic with nearly everyone working from home!
The Las Vegas Review-Journal and reviewjournal.com, Nevada's largest media company and number one source for news, has the largest news staff in the state, with more than 120 journalists in Las Vegas, as well as bureaus in Carson City, NV and Washington, D.C. In January 2021, they launched "7@7" to address their readers' desire to view a fast-paced local newscast from the most trusted news source in Las Vegas. "We are moving at the speed of the audience. They don't have time for 30-minute newscasts that are often filled with national and international news and chit-chat from news anchors," explained Jim Prather, Las Vegas Review-Journal's executive director of programming. "We cut to the chase and give our audience all the local news they need in seven minutes." The program targets smartphone users and is available on most streaming platforms, including reviewjournal.com, and on-demand so that viewers can watch or listen when their schedules allow.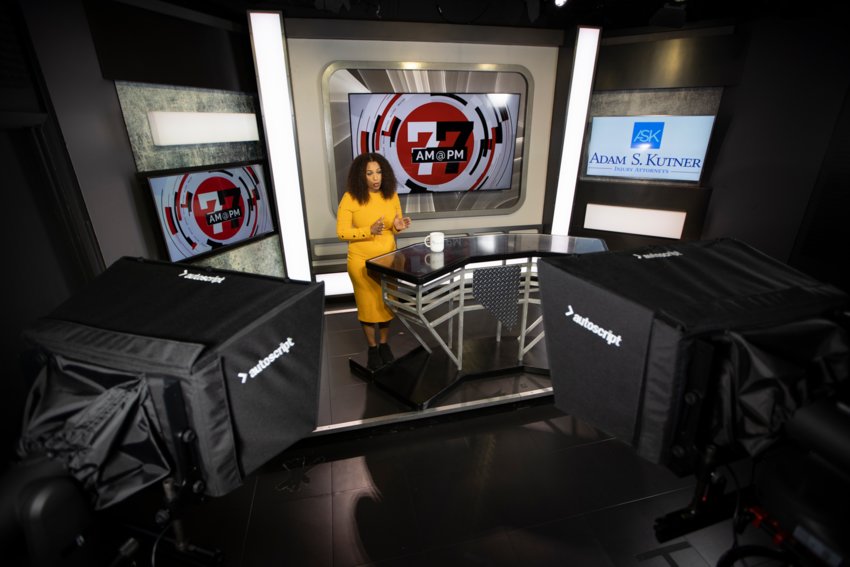 Rather than interrupt the reports with conventional commercial breaks, "7@7" incorporates sponsored segments to generate revenue while giving viewers nonstop local news and providing advertisers with extended branding before an engaged audience. "We have averaged over 850,000 video views per month with '7@7' and have tripled our video revenue through this news program," said Chase Rankin, senior vice president of sales and marketing. "Our partners have seen great results and are excited to continue with '7@7'."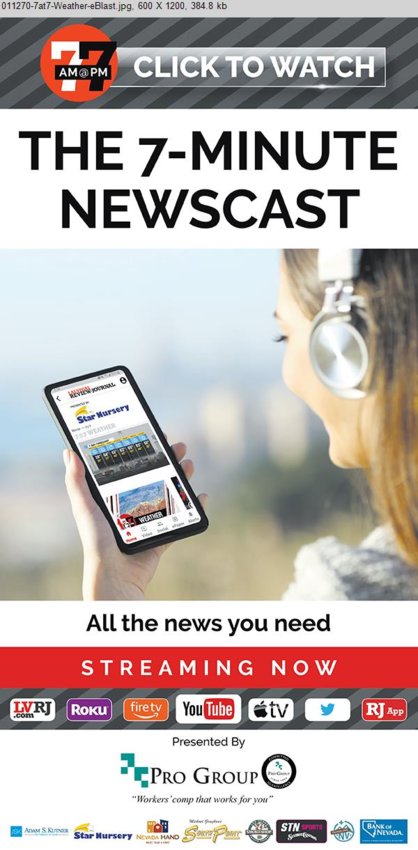 Video streaming hasn't been without its challenges. First was the communication and planning during the COVID pandemic. Changes to their digital editorial planning meetings to accommodate 7@7, training the team to use new technology, building a production workflow and instilling video deadlines that collide with print deadlines and regular writing and reporting deadlines were just some of the hurdles. Then dealing with breaking news two hours before a show and coming up with a backup plan when a fire near the studio forced evacuation and regrouping made for a steep learning curve. "We trained for four weeks, going from producing four newscasts a week to ten in a week. Then we actually launched and learned even more," said Prather.
Definitely innovative, but not for the faint-at-heart.
Remembering that the video streaming content was in addition to their regular full-scale news operation, the initiative has been a win on all sides of their business. Review-Journal executive editor Glenn Cook said it best, "Television stations can't match our volume of local content. That allows '7@7' to have an exclusively local focus, and it gives our reporters and visual journalists a platform to expand their own brands. '7@7' was never intended as a replacement for any of our legacy products. It's another platform for us to connect with our growing audience. The Review-Journal's newspaper is still printed seven days per week, and that isn't changing."
Mariposa Gazette
Mariposa, California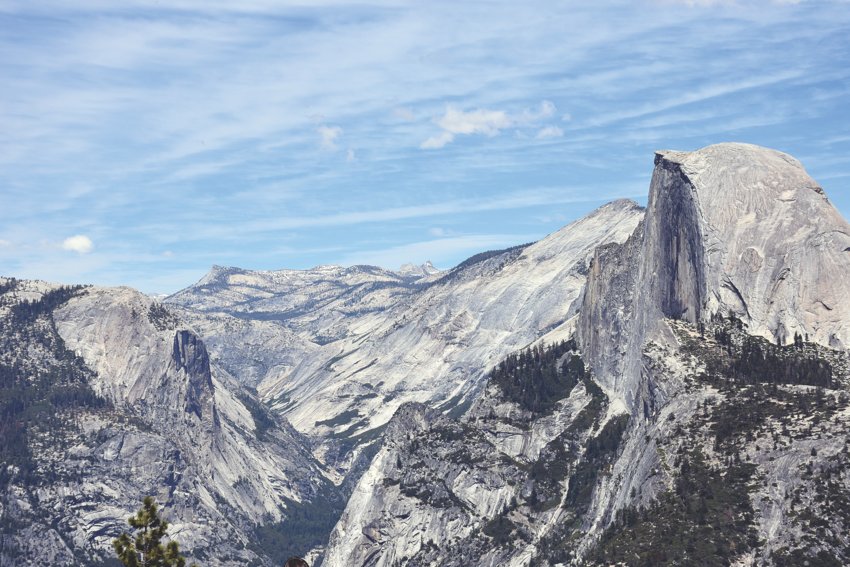 The community is at the heart of everything they do at the Mariposa Gazette. "Our philosophy is if we don't support community, why should they support the paper," said Greg Little, editor and co-owner of the Gazette. California's oldest weekly newspaper has been continuously publishing since 1854 and covers their entire county (plus), which includes about 75% of Yosemite National Park in the Sierra foothills. Greg and his wife, Nicole W. Little, purchased the Mariposa Gazette four years ago and haven't stopped growing, expanding this last year to include a new region to their east — eastern Madera County. Eastern Madera County had all but lost their coverage when their corporate-owned newspaper went down to four pages and stopped covering local news. So the Mariposa Gazette added a writer and now dedicates four to six pages weekly to the new area. "We truly believe we have salvaged, in part at least, a news desert," stated Little.
Even without the expansion, their print circulation is up 15%. In addition, their advertising revenues are up even though they have lost two special publications during the pandemic — a fair book and a visitor's guide. When asked about their offerings, Little said, "We do have a website and a presence on social media and continue to grow that audience.… But the importance of our print product cannot be overstated." They are excited to publish their annual visitor's guide after a two-year hiatus due to the COVID shutdowns. The guide, an advertiser favorite, serves the approximately five million yearly visitors to Yosemite and their county.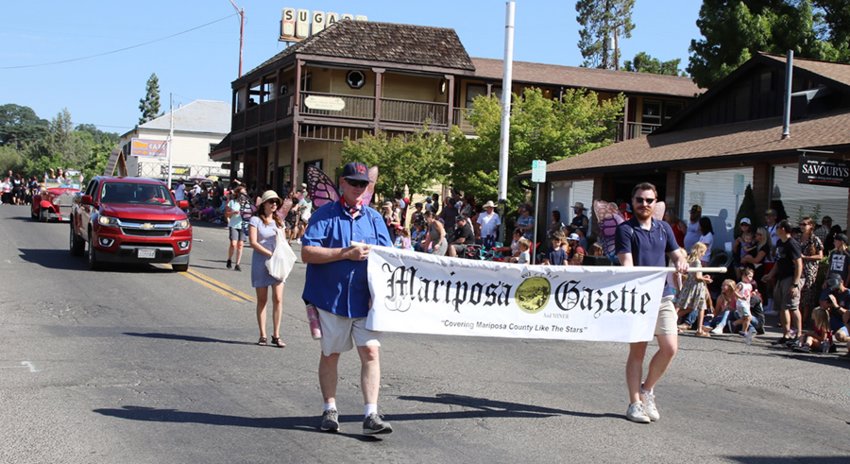 Back-to-basics content efforts kept them focused during the last two years when the pandemic required innovation. Their content focuses on local news, sports, education, business spotlights and a robust editorial section. They highlight editorial because they believe that "everyone should be able to have a voice." Giving a voice to local students is the impetus behind the very popular annual writing contest, which includes cash prizes provided by the Mariposa Gazette.
The folks at the Mariposa Gazette were instrumental in getting a veteran's memorial constructed at their county courthouse — donating all the advertising and promotion over the two years it took to fund and erect the monument. They have also added a Veteran's Spotlight to their publication, to high praise.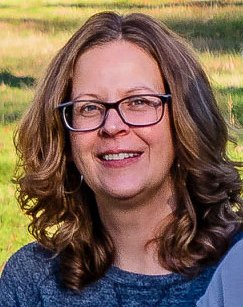 The Littles encourage their employees to join community groups and pay their membership fees to help their employees be a part of the community. They also sponsor and host community endeavors such as political debates for local and congressional races, local sports team sponsorships, various promotional contests and even a float in parades. A special tabloid publication highlighting local graduating seniors was born during 2020 when "typical" graduations couldn't be held. It's now become part of their annual offerings — and another way to serve their local community.
Greg was effusive about his newspaper staff, but especially his wife, publisher and co-owner, Nicole, "Our publisher, Nicole W. Little, understands how valuable this newspaper is to the community and how much of an institution it is in Mariposa County. Without her direction — and risk-taking — none of this would have been possible. It is absolutely a team effort here, but any good team has to have an effective leader. That is without a doubt in our case."
Oahu Publications, Inc./The Honolulu Star-Advertiser
Honolulu, Hawaii
The story at Oahu Publications, Inc. (OPI) is one of growth through innovation and savings. The company was founded in 2010 following a merger with and an acquisition of the Honolulu Advertiser from Gannett. OPI's portfolio now includes its flagship national award-winning newspaper, the Honolulu Star-Advertiser, and three other daily newspapers — The Garden Island on Kauai and two on the Big Island, West Hawaii Today in Kona and the Hawaii Tribune-Herald in Hilo. In addition, the company publishes a collection of 14 visitor and island lifestyle magazines. OPI also owns and operates a full-service advertising agency, the Oahu Media Group (OMG).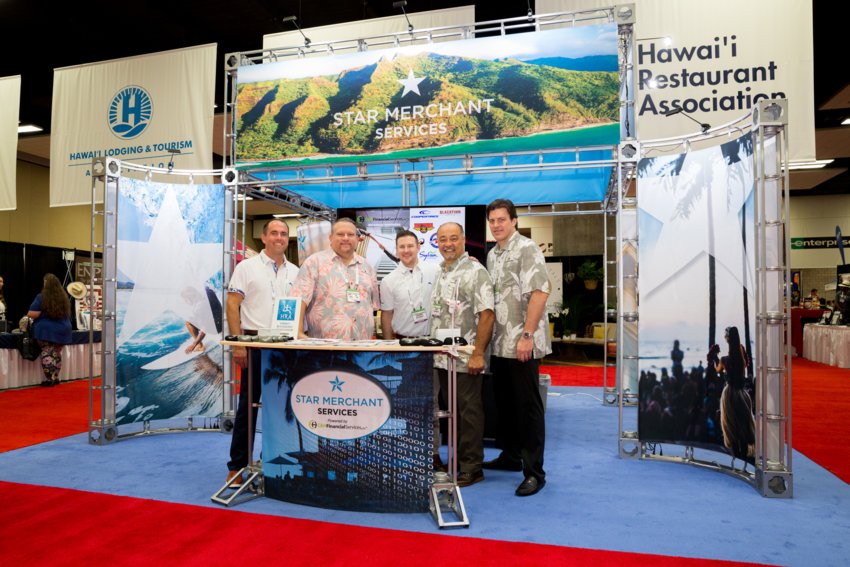 Their most exciting initiative in 2021 was introducing an innovative credit card fee elimination system — The Cash Discount Program. OPI partnered with A Marketing Resource (AMR), a leading Twin Cities contact center and direct marketing provider for media marketplaces. The resulting program helped OPI eliminate all costs associated with accepting credit and debit cards and delivered $1.2 million in annualized, recurring savings to their bottom line. Subscribers and advertisers who pay with cash, check, money order or bank draft avoid processing fees, while others will see a fee line item on their receipt. A nominal charge is applied to all credit and debit card transactions, while a discount is automatically applied when customers pay with cash, check, money order or bank draft.
In cooperation with C&H Financial Services, AMR now offers this accredited, proprietary program to newspapers and publishing groups, providing them with the same significant recurring saving in merchant processing fees. More than 100 organizations have signed on with AMR to date. "This undertaking provides convenient and compliant payment methods, and we are excited to be first-to-market in the publishing space. Completely eliminating our exorbitant credit card fees allows OPI to reinvest capital back into our core competency of gathering and producing comprehensive, differentiated and award-winning journalism. We were able to add several key reporter positions as a result," said Dennis Francis, president and publisher of OPI.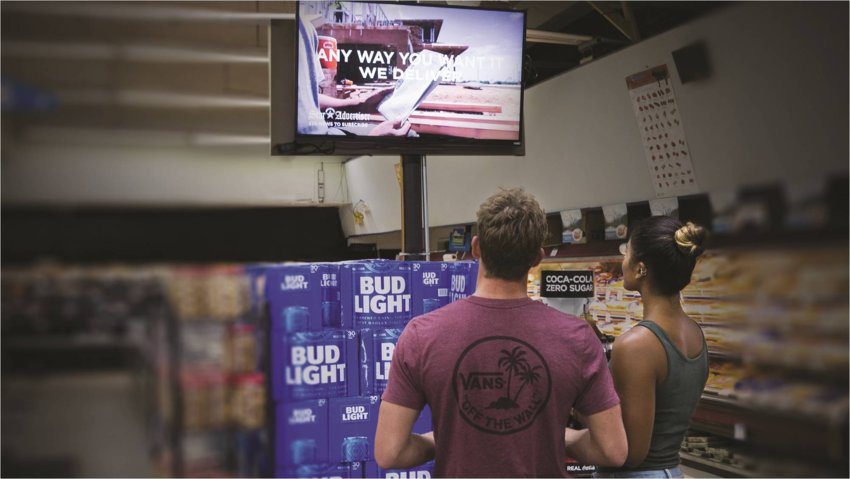 The COVID pandemic hasn't slowed down content or revenue innovation at OPI properties. With the four daily newspapers and an overhauled Hawaii.com website, OPI has created several new products and revenue streams, including 10 new podcasts, three new live broadcast shows, and a newly-created Star-Events division. In addition, a new magazine entitled "One-Six" connects readers to the latest dining, shopping and entertainment opportunities while reflecting on the unique qualities of living in the 96816 ZIP code (Honolulu county). OPI also expanded their award-winning Digital Billboard Network program to include Cooler Screens at all 7-11s statewide.
Through a partnership with Report for America, a Star-Advertiser reporter works with a group of local high school students, mentoring them on writing, interviewing and storytelling. This group has worked together on a community service project dedicated to preserving the legacy of the famed 442nd Infantry — the Japanese American World War II combat regiment renowned for being the most decorated military unit in U.S. history. OPI's partnership with ProPublica has enhanced reporting on a troubled housing program for native Hawaiians, as well as award-winning coverage about sea-level rise and its devastating effects on Hawaii's beaches. Innovation, technology and partnerships have allowed OPI to continue growth and focus on its core mission of providing the island communities with news, sports, commentary and entertainment while spurring public discussions on the critical issues affecting the lives of their readers across the state. We're excited to see where their vision will take them next.
Pioneer Publishing
Omaha, Nebraska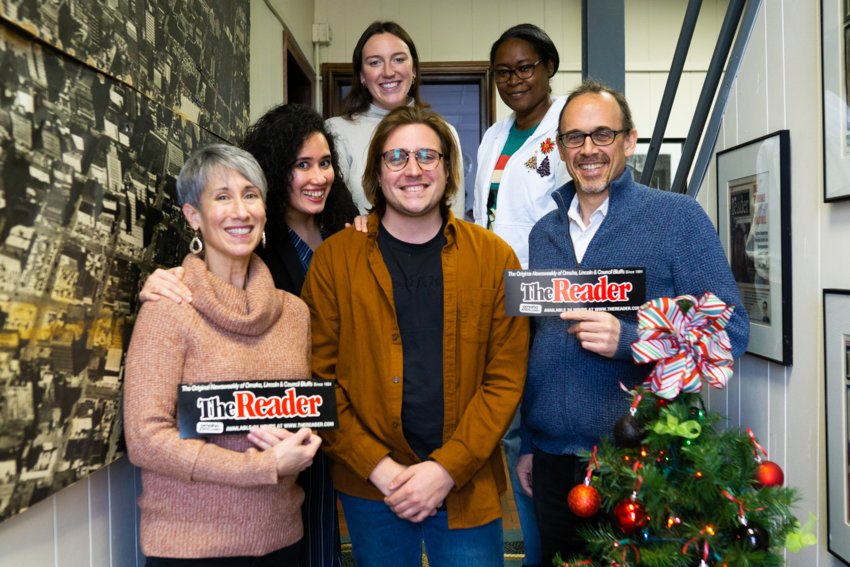 Pioneer Publishing's founding publication, the alternative news monthly, The Reader, was, at its core, a community organization. It was formed in 1994 out of the nonprofit, volunteer college-student-run independent monthly, Sounds News & Arts. The nonprofit publication was formed from an effort in 1991 that thwarted an inside job at City Hall to shut down the beloved music venue that helped launch Omaha's indie music scene, Sokol Auditorium.
In 1999, after the founders of Omaha's original Hispanic bilingual community weekly approached Pioneer Publishing, El Perico became their second publication. That same year, Pioneer launched Omahajobs.com, a leading local job board and job fair presenter. From those beginnings, Pioneer Publishing now runs the monthly print editions of The Reader and El Perico, both with their own websites and social media presence, along with a daily (weekday) email featuring local news and their featured content entitled "Reed Moore." Omahajobs.com is now part of a network of local job boards.
John Heaston, publisher and editor at Pioneer Publishing, is most excited about their commitment to agency services in 2015, with the hiring of Jason Fisher as chief technology officer and chief operations officer. They began offering advice in 2008 to help their advertisers create or improve their online presence. However, they found that, left to keep up with the changes, every advertiser had let them go by the wayside. A few advertisers came back and asked Pioneer Publishing if they would take care of their online presence. At that point, it meant mainly pricing the services and assigning their detail-oriented calendar editor to fix the advertisers' citations. After the release of Google's "zero moment of truth" study (ZMOT) in 2012, they actually discourage clients from advertising until their digital presence is in order. Heaston said, "You could spend thousands on my back page ad, but if you only had a 1-star review profile, you're burning up your money. All the customers we could send you were going to look you up first online, so that needed to be in order before any advertising."
It's paid off. Today, 70% of their revenue comes from agency services, with good margin and organic growth. Under the brand of PioneerMedia.me, they offer a full range of agency services from research to digital builds (citations, websites and social media presence) to content, advertising and optimization. Their specialization, however, is in omnichannel strategy, organic search and content marketing. When branding or media buying comes up, they may "sub that out" for some of their larger clients. Pioneer Publishing's bread and butter is the agency services they offer. In Heaston's words, "This is hands-down the largest revenue opportunity for any local media operation….Quit only selling space…and start offering your expertise as a service."
Their core business has also grown, even with the shifts caused by the pandemic. Last year, they grew their full-time employee headcount and total revenues by 20%. They increased their email numbers by 30%, and their users and page views for TheReader.com went up by 157.5% and 299.3%, respectively. Doubling down on their own digital presence was key.
Heaston concluded, "I've also tracked the 10 That Do It Right!, and I can say I've learned a lot following them over the years. So it's a huge honor for us to be recognized, and we hope we can continue to contribute a lot of value to our community, but also our industry. If there's one thing I've learned, it's that local media is also a well-trusted and beloved brand, which is a great starting point for a very diversified revenue stream."
Salt Lake Tribune
Salt Lake City, Utah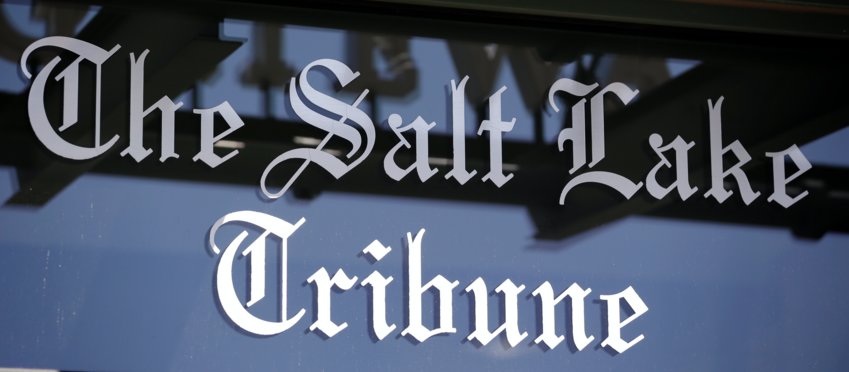 Last year was a pivotal year for The Salt Lake Tribune. Although granted 501c3 status in the fall of 2019, The Tribune continued to operate under the joint operating agreement with the Deseret News until the end of 2020. On January 1, 2021, The Salt Lake Tribune, as a nonprofit, took over all aspects of the business — including advertising and printing and distribution of the newspaper. In addition, they converted from a seven-day-per-week print operation to a one-day-per-week print and seven-day digital product. Despite all of the changes and ramping up staffing to take over advertising, the company, by the end of the first quarter of 2021, became financially sustainable for the first time in many years.
By mid-2021, it was apparent that there was a desire for more print product from diehard print readers and also to provide additional advertiser opportunities. They launched a second print edition (mid-week) on January 5, 2022, to an extremely positive response and a growth in print circulation. At the same time, they rolled out an e-edition strategy, adding pages around breaking news and sports to satisfy the readers' desire for more live news on the weekend.
Along with the twice-weekly print edition, daily e-edition, daily and weekly newsletters and a daily podcast, The Salt Lake Tribune also participates in special projects — most recently, the documentary "Shots Fired" in collaboration with the PBS news series FRONTLINE to investigate police shootings in Utah. They also take part in "Amplify Utah," which features reporting from community college students. In March 2021, in response to requests from local news leaders across the state, The Salt Lake Tribune founded the Utah News Collaborative, where their daily news reporting is shared with other news organizations in Utah.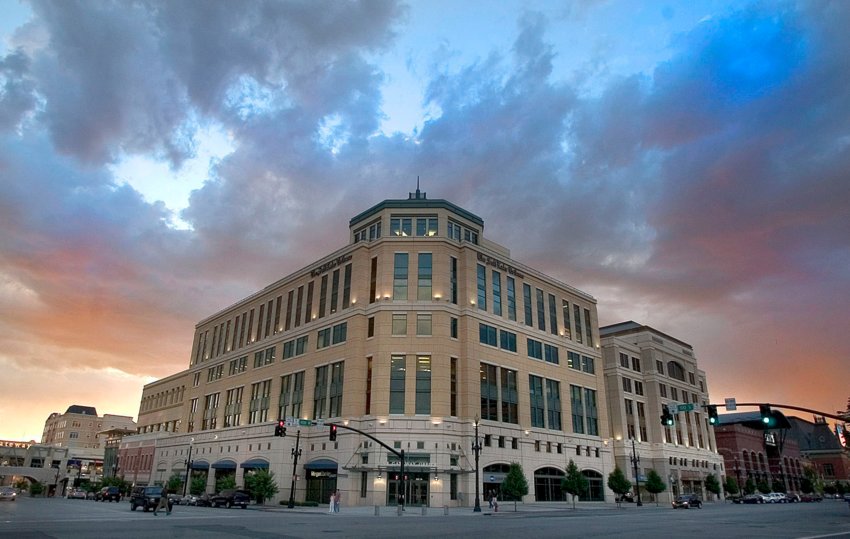 The Salt Lake Tribune's "Innovation Lab" is another exciting initiative that uses data-driven journalism, along with meetings of key stakeholders, to come up with solutions to public problems such as affordable housing, clean air and drinking water and public transportation. It's another way that the company is making a real difference in the communities they serve. Lauren Gustus, executive editor at The Salt Lake Tribune, explained their editorial strategy, "We strive to be essential to readers throughout Utah. To do this, we must practice good listening, understanding what people want from us both because we are asking on a regular basis and because we understand what questions we can ask of the data. We are very focused on accountability reporting and find opportunities to do it daily….In the last year, our editorial team has grown (by nearly 20%), and as we have done this, we have worked hard to be representative of the communities we serve. The diversity of The Tribune now matches the diversity of Utah, at 23%." That is a significant improvement over 2020's single-digit representation. It seems that The Salt Lake Tribune has entered 2022, "firing on all cylinders."
The Atlanta Journal-Constitution
Atlanta, Georgia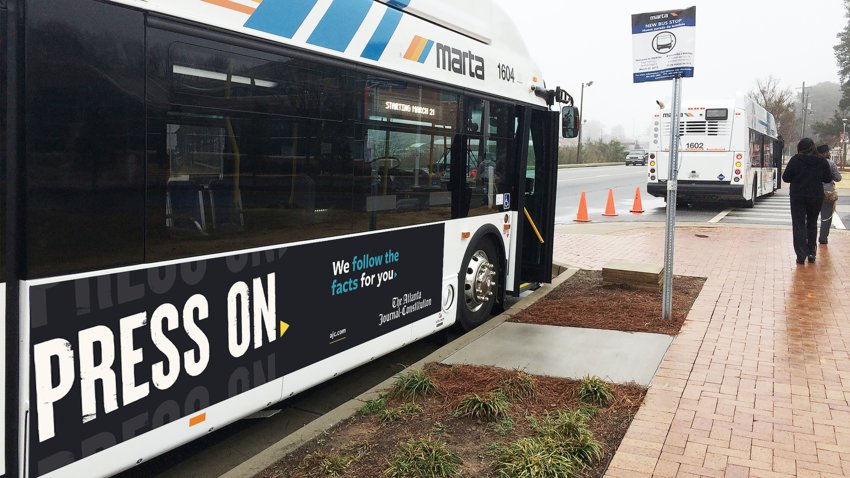 In late 2020 and early 2021, Georgia came into the national political spotlight. With so much happening — COVID impact, a competitive Senate race, a Trump-influenced GOP primary for governor, scrutiny over voting rights and a rising crime rate in metro Atlanta — more news outlets than ever before have descended on the state of Georgia.
Rather than battling for eyeballs and continuing to serve the Georgia masses with its free website, AJC.com, The Atlanta Journal-Constitution boldly launched a metered gateway, reserving full digital access for subscribers. The family-owned publication also rebranded its free site and launched a campaign called "Press On," focusing on the credibility of its reporting.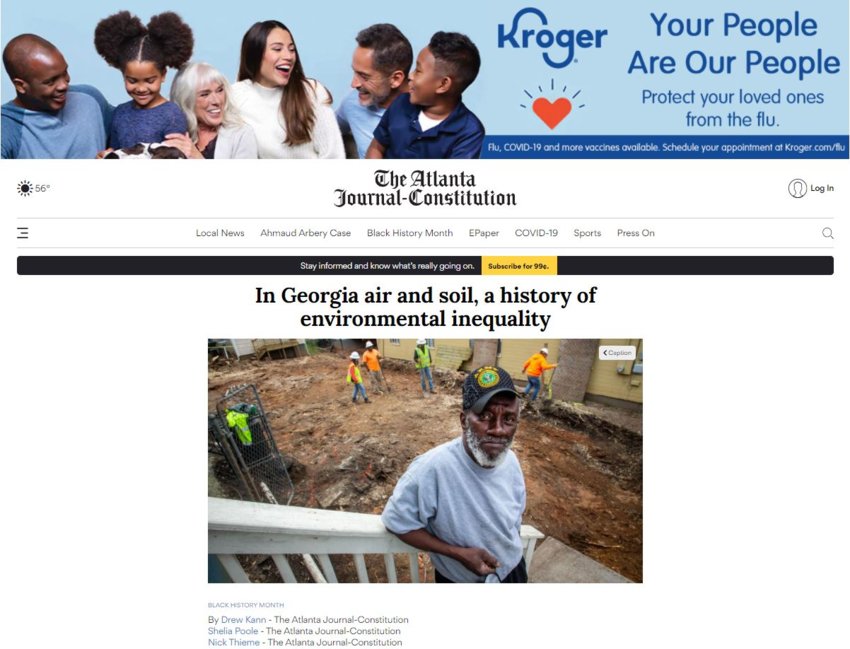 Market research and user analytics have guided each change. Before the launches, The Atlanta Journal-Constitution had hosted two sites — one free and one for subscribers. Their research told them that the free site, AJC.com, was the more well-known product. However, the full name of The Atlanta Journal-Constitution was recognized for real, rigorous news. With this knowledge, the company shut down the subscriber site, rebranded all products with the full name (keeping AJC.com as their URL) and launched a metered gateway on AJC.com. Full access to all content is reserved for subscribers, informed by the belief that The Atlanta Journal-Constitution offers a public service worth paying for. Public safety and stories of public importance such as an active shooter or election results, are not metered. The newsroom professionals guide those decisions.
When the metered gateway launched in October 2020, The Atlanta Journal-Constitution had approximately 26,000 digital-only subscribers, with a goal of reaching 39,400 in the first year. They ended 2021 with 43,000 digital-only subscriptions, beating the goal and proving their beliefs.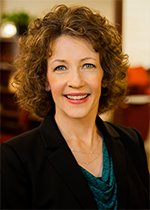 The one-brand strategy brought focus to the entire organization — from advertising to data and analytics to the newsroom. The newsroom shifted daily metrics reporting to focus not only on what stories drive the most page views overall but also on tracking the stories that succeed with subscribers and with engaged readers (those who consume more content, visit more often and drive new subscriptions). The newspaper has also focused on developing new audiences, including "Unapologetically Atlanta," a free weekly email newsletter that explores the stories, trends and events shaping Black culture in Atlanta. They plan to host more "Community Conversations" with individuals and panels of stakeholders addressing vital information to keep the readers informed. They have also launched a "Community Contributor" program with over 300 readers who have volunteered to "serve as our eyes and ears in their communities, share their personal stories and help spread the word about our strong journalism."
With all of the changes at The Atlanta Journal-Constitution, there seems to be a renewed clarity and sense of their importance to the community. "This is a turning point for us; we are doubling down on who we are, the mission that drives us and where we create the most value for our communities," said Donna B. Hall, publisher of The Atlanta Journal-Constitution. "I am optimistic that doing so will increase financial support for our work and that we will preserve real journalism in a fiscally responsible way.
The Tennessean
Nashville, Tennessee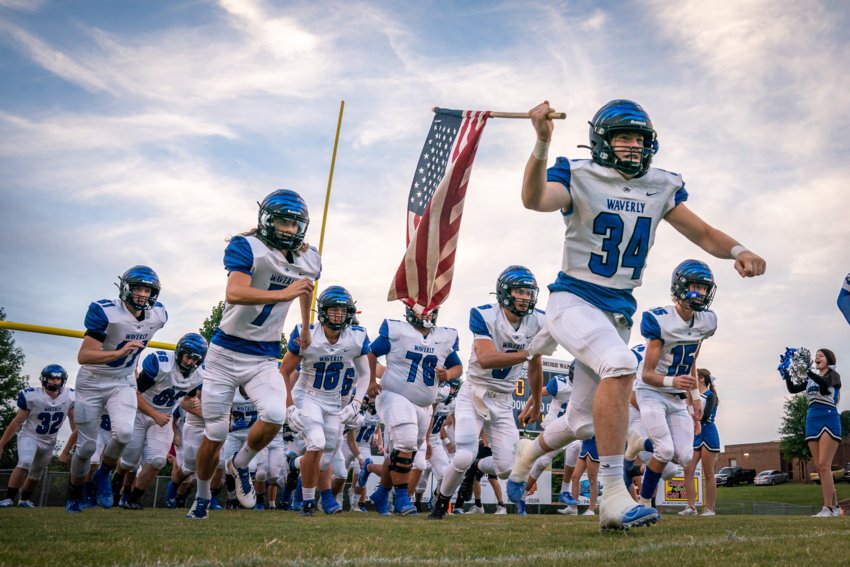 The Tennessean, I believe, is the first news media property to repeat on the 10 That Do It Right list two years in a row. But after reading the submission and looking at their accomplishments, we had to ask, "If not them, then who?" The Tennessean not only covers their local community of Nashville but, as the flagship for the South Region of the USA TODAY Network, they lead, coordinate and elevate regional journalism across their five-state region.
When asked about their growth, Michael Anastasi, vice president and editor at The Tennessean, gave me the good news of strong growth, with a 26.7% increase for digital-only subscribers to nearly 33,000 and subscriber page views growth of 40%. But instead, he said, "This year, however, we would really like to bring your attention to our work focused on serving and reflecting the totality of the community we cover." Utilizing a three-pronged approach, they evaluated their efforts on 1) inside the company/staff, 2) their engagement and 3) their coverage.
By the summer of 2021, The Tennessean conducted an official diversity audit and found that they were just shy of their community (28.3% to 29.6%). They've continued to work and believe that their next official audit will show that they have met their goal to reflect the community they serve.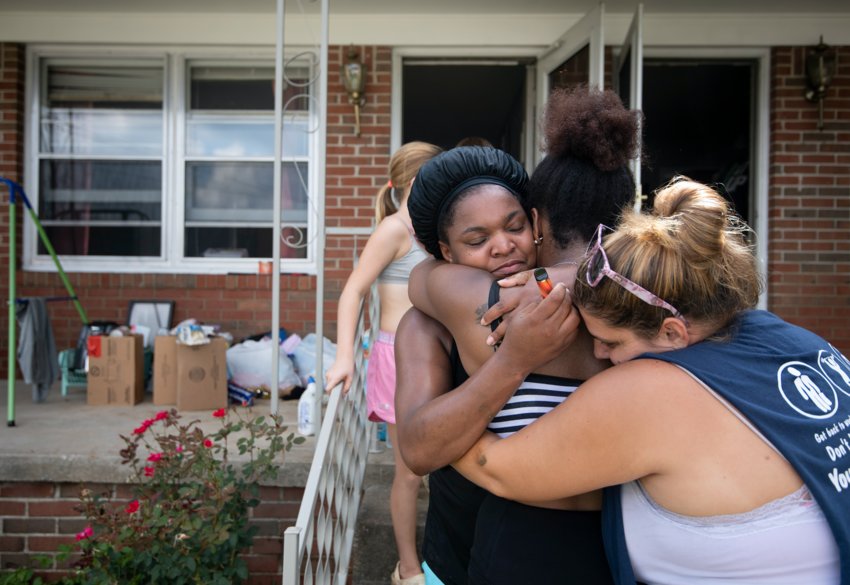 Community engagement included the successful evolution of the Black Tennessee Voices brand, which launched in 2020 and now consists of a vodcast, a curated monthly newsletter, a page of Black writers in their expanded Sunday insight print section and Lebron Hill's column on Black issues. The success of this program is illustrated in the newsletter's open rate of 40% and click-through rate of 8%, exceeding the company benchmarks. In addition, in 2021, they launched Latino Tennessee Voices, modeled after BTV, to better connect with Nashville's 14% population of Latino heritage. That, too, has been a success, with a doubling of the subscriber base.
Content is always a key focus for The Tennessean. Waverly, Tennessee, came into the nation's awareness in August 2021, when, in the space of 12 minutes, the Middle Tennessee community of 4,300 found itself in a dangerous flooding situation that would take 20 precious lives from their midst. The Tennessean covered this once-in-a-thousand-years meteorologic event with their typical passion, sensitivity and thoroughness — telling the initial story about the severity of the damage, giving daily reports with updates (one, in particular, explaining the fluctuating death toll), following Governor Bill Lee and state legislators as they visited the area and telling stories of rescues and survivors as they recounted tales of perseverance, rebuilding, fears for the future and struggles with mental health.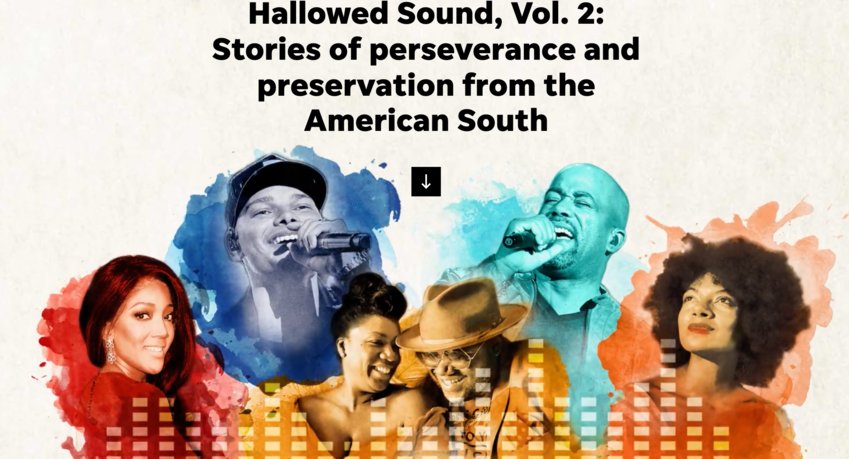 At The Tennessean, editorial focuses on writing for and not just about the diverse communities they cover. This has manifested in some key projects for the South region. "Hallowed Sound" is a two-part project that focuses on the Black experience illustrated through music. "The Confederate Reckoning" is an 18-month "collaborative project of the USA TODAY Network newsrooms across the South to critically examine the legacy of the Confederacy, Reconstruction and the Jim Crow era and their influence on communities today."
Whatever they do, The Tennessean has a firm commitment to growth and service to their entire community — now and in the future. Anastasi summed it up, "I am immensely proud of our leadership team and staff. Receiving this recognition for the second consecutive year is a testament to the commitment to consistent excellence that they bring every day." Obviously, we at E&P agree.