The media's acceptance and adoption of digital technologies and tools have already allowed many news publishers to reach a wider audience and offer advertisers access to that audience. The digital transformation revolution hasn't ended, however. Artificial intelligence (AI), a much-promised technology, has matured sufficiently to become an essential, welcomed and revenue-generating benefit for newspapers.
Based on his experience using AI to power Editor & Publishers' Media Job Board, Mike Blinder, publisher of Editor & Publisher, decided to discuss AI during a recent E&P Reports Webinar (January 12).
Terry Baker, CEO/President of PandoLogic, and Sean King, Executive Vice President at Veritone One were the AI technology experts. PandoLogic is the leading recruitment marketing and conversational AI platform in North America and is the technology behind Editor & Publishers' Media Job Board. Veritone One is one of the world's largest audio and influencer advertising agencies, and Editor & Publisher will be adding its capabilities to the Board.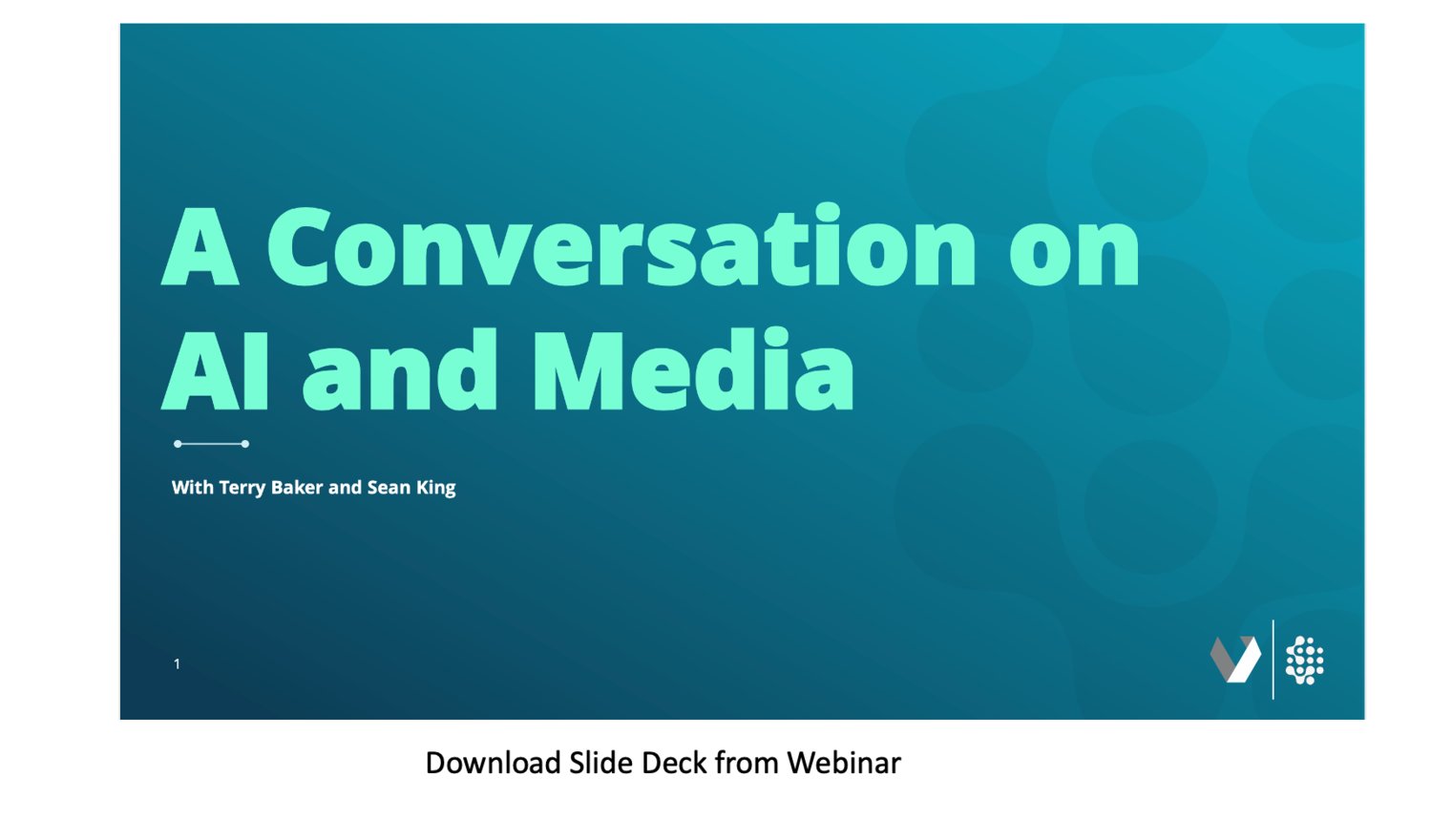 "The job recruitment process, which is almost totally online, hasn't served recruiters or job seekers well," said Baker. "AI can make the process easier for everyone and can also provide newspapers with the tools to offer HR departments job placements on the right job sites and aggregate sites to engage with the most qualified candidates."
According to Baker, advancements in AI can now alleviate two significant problems of the recruitment process: 1) candidates having to complete multiple applications and provide additional information for every job and 2) recruiters' difficulty converting the candidates they reach.
Another panelist and social media marketing manager at the New England Newspaper & Press Association, Tara Cleary, explained how AI applications have improved association members' access to more and better candidates.
"I am familiar with Editor & Publisher's utilization of PandoLogic technology for the Media Job Board to improve the Board's reach throughout the industry and drive revenue for Editor & Publisher," said Cleary. "George Dratelis who manages the Media Job Board for E&P approached me about the partnership that provides for a similar upgrade of the association's job platform features. Adding the PandoLogic AI application has increased the value of our NENPA association membership by providing members with a feed of national media industry jobs to view right on our website as well as an online gateway for our member employers to post jobs and find candidates in the most effective way possible."
Baker said PandoLogic also offers a bi-directional conversational recruitment tool that creates a more personalized engagement with candidates. For example, the voice of someone representing a publisher's HR department can be synthesized. Once a candidate applies for a job, they receive an SMS on their phone to start the conversation. Although the voice is synthesized, the candidate converses with the actual person.
"The bi-directional recruitment conversation is more likely to motivate the candidate to complete the application and provide the rich information an employer wants. Employers gain a better sense the person actually wants to work for the company and can review information not typically found on a résumé," said Baker. "Imagine the advantage this would provide newspapers pitching job advertising to recruiters."
King explained that Veritone One's aiWARE operating system allows media companies to use their content to create derivative forms of digital content that can increase their reach. One of the aiWARE tools is Marvel.ai, a hyper-realistic synthetic voice application.
"A news reporter could use Marvel.ai to transform his or her daily stories of the day into a podcast or other audio streaming content and increase the audience and consumption of those stories," said King. "Reading a newspaper is an appointment media consumption moment. Converting news stories with Marvel.ai allows for consumption while doing other tasks and traveling when reading a newspaper isn't possible. It also creates a new monetization opportunity for publishers."
Bryan Barletta is the founder and host of Sounds Profitable, a weekly podcast about podcast advertising and a Marvel.ai client.
"With this application, I can convert written content into audio for my podcast with my synthesized voice, even when I'm traveling or absent for personal reasons," said Barletta. "Marvel.ai is easy to use with just an MP3 file, and the written content can be converted to any language or dialect. I find the pricing affordable, and it extends the reach of my content."
King added the capabilities of Marvel.ai can convert the synthesized voice of an English speaker to Spanish, for example, to engage with the growing Latinx American community. As a result, it's unnecessary to hire speakers who can speak various languages and understand the subject matter.
Blinder and his panelists agreed that newspaper publishers who are not adopting AI technology are vulnerable to a news startup entering their market and stealing their audience and job advertising with this technology.
Panelists included: