The small town of Newton, Kansas, may lack a great live-music bar to draw young people out on the weekends, according to Joey Young, but what it does have is a local media company that deeply cares about the community.
Young is the majority owner of Kansas Publishing Ventures (KPV). Bruce Behymer, who also has the title "Marketing Dude," is the minority owner, and Young's spouse, Lindsey Young, manages printing consulting and business operations.
This isn't the first time KPV — and Joey Young, specifically — made the pages of E&P. In April 2020, Young was named one of E&P's "25 Under 35" among young news media professionals to watch. In 2022, KPV earned the distinction as one of E&P's "10 Publishers That Do It Right."
KPV publishes three weekly newspapers, with readers across four counties in south-central Kansas. They have the Hillsboro Free Press, a free weekly with 5,500 readers. In Newton, they publish the weekly Harvey County Now, and they have The Clarion in Andale, a newspaper with a history spanning more than a century.
The Clarion was the first newspaper the Youngs acquired in 2012, when Joey Young was just 27 years old. Under the direction of Managing Editor Adam Strunk, KPV's papers have earned journalism awards from the Kansas Press Association and Midwest Free Community Papers Association.
KPV is decidedly diversified. In addition to the newspaper division, KPV operates Zen Print, a promotional products division; an IT/data division; and a book-publishing brokerage.
Problem solvers
Lindsey Young is an accomplished public speaker and a former high-school teacher who taught journalism, and Joey Young is the former president of the Kansas Press Association. Their background uniquely qualified them to address a growing problem for their newspapers and others in rural Kansas.
"Our main newspaper is situated about 25 minutes from downtown Wichita, and we can't recruit fresh-out-of-college students to come work in our newsroom," he said. "We pay competitive wages. We've got insurance and retirement plans. We've got a very competitive package compared to many community newspapers."
"So, if we can't recruit in Newton, when you look at these communities in western Kansas that are three to five hours from the nearest big city, they can't even sniff college kids," he continued. "We felt, as a state, that we were in kind of a crisis situation, and we developed this program in response."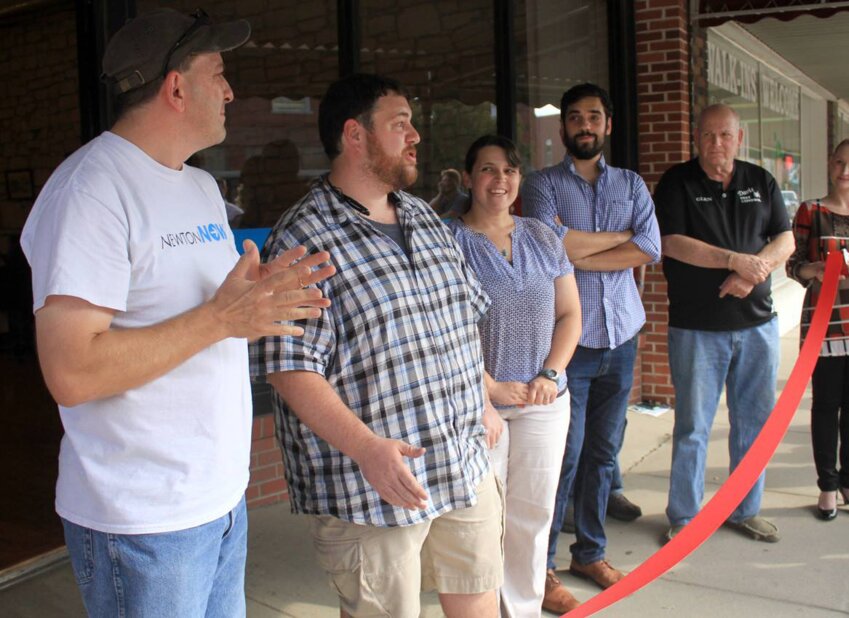 Last year, they created the "Earn Your Press Pass" program. Lindsey Young developed the curriculum with practical, video-based lessons.
"If somebody who is a decent writer who has never written for a newspaper walked into our newsroom tomorrow, what do I need them to know? We go over how to conduct interviews, how to take notes, writing styles … basics of photography and a section on ethics," she explained.
"The truth is that college gets increasingly expensive, and as newspapers go through a revenue crisis, they're not going to be able to keep up. College is going up faster than wages are for journalists. And so, as the cost of getting a journalism degree increases, we're putting kids who have followed that path into a situation where they really can't consider community journalism," he said.
"Two of the best people we've ever hired to work in our newsrooms have been community members," he added. "They aren't J-school graduates."
Press associations — including the Kansas Press Association — and newsrooms from across 20 states have already leveraged the training program.
"When you recruit from within the community, you're getting people who already live there, and if you treat them well, you're not going to have any retention problems because they're going to want to stay," he suggested.
KPV's homepage reads: "Kansas Publishing Ventures: A Comprehensive Media Company." The tagline speaks to the diversified business model and explains their marketing value proposition, too.
"When one of our customers comes to us, we'll be able to help them without pigeon-holing them into a 2-by-3-inch ad in the paper," he explained. "Of course, in print, we want to sell them that ad, but it also might make sense for them to produce [branded items] to give away at their next tradeshow. … Or, if they need help developing targeted digital campaigns, we can do that, too."
"I think it's nice for our customers not to have to go to five different places to get what they need," he said. "We've got a local person who owns storage units, and we've produced signage for him. We do his website and digital advertising, and he advertises in the newspaper."
Commenting on the community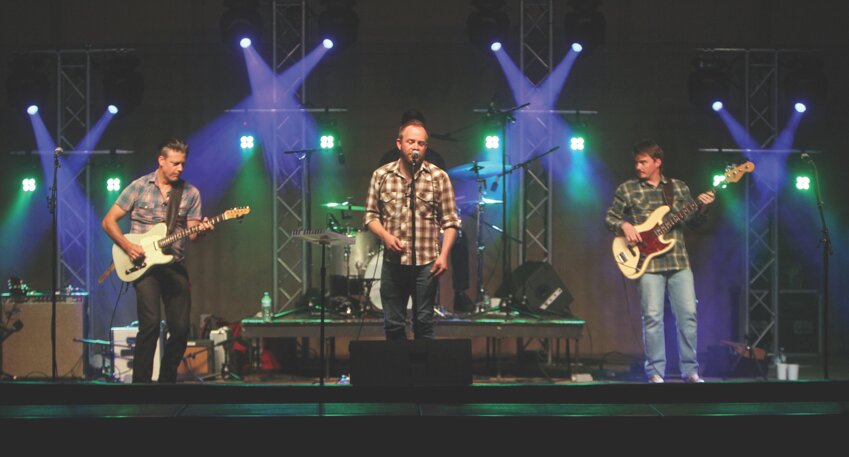 KPV produces a free newspaper in Marion County, which competes with the Marion County Record, a local news agency that made news when the local police and sheriff's departments raided the newspaper's office and home of its co-owners, confiscating computer systems, mobile phones and documents. Because of the competitive nature of their titles, they've refrained from commenting, but Joey Young did tell E&P, "What happened with the newspaper was obviously, completely unconstitutional and wrong. They're going to win all the lawsuits, and they should. But I'm not entirely certain that the community fully recognizes what will happen with those lawsuits, how long they'll be dragged out, and how large they might get."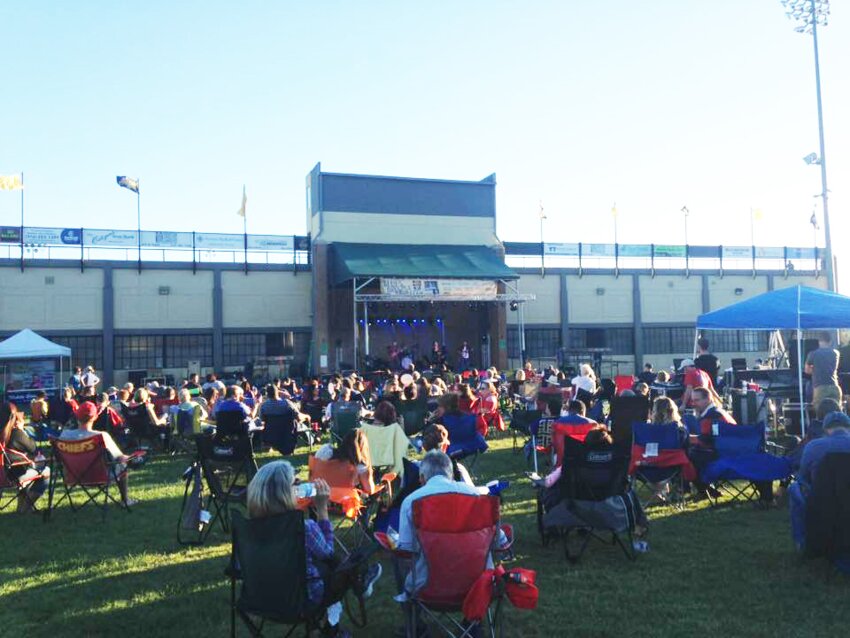 Asked if they're concerned about government overreach and legislation designed to impede the free press, the Youngs said they are talking about it in their newsrooms.
"It's certainly happening more and more," he said. "And as young publishers — you know, Lindsey and I aren't even 40 yet, but we expect to be in this business for a long time — it is scary."
Despite the challenges of operating a local news business today, they've discovered one surefire way to have some fun with the community. It's the sixth year they've produced the annual "Blues, Brews and Barbeque," a full day of live music, food and craft beer. The profits from the event go directly to support KPV's journalism, and they're transparent about that.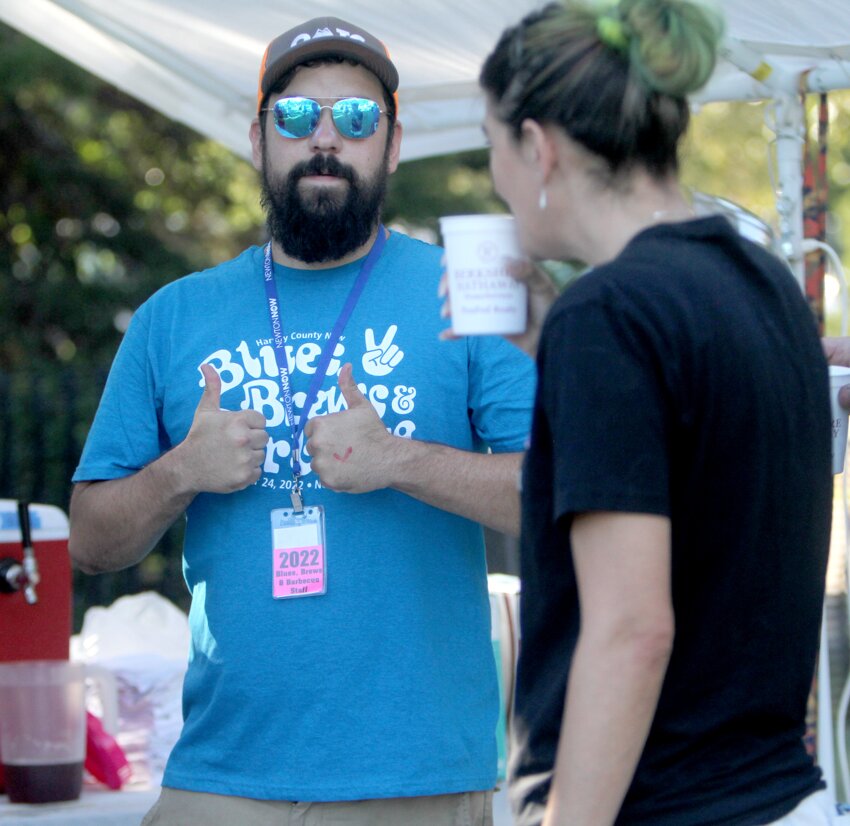 The concert brings about 1,000 people every year. It has the immediate benefit of "building a sense of community" and allowing KPV's team, including its journalists, to speak with people in a casual, communal setting.
The concert's popularity inspired KPV to launch a "Press Club," a series of events to bring together the newspaper staff and member-subscribers. They've hosted mingles at the office, at other local business offices and at minor-league baseball games. The face time has been invaluable.
Joey Young explained, "Statistics show that most people have never actually met a journalist. They've never been interviewed. … What we've shown is that we're just locals. We care about the same stuff they do."
"I think it's so important to get out in front of the community, to be a part of the community," he added.
Another concert byproduct is that the event became a "proof of concept" marketing tool. "If we can get 1,000 people to show up to a park for live music, why couldn't we use those same marketing techniques to get people in the door of your business," he suggested.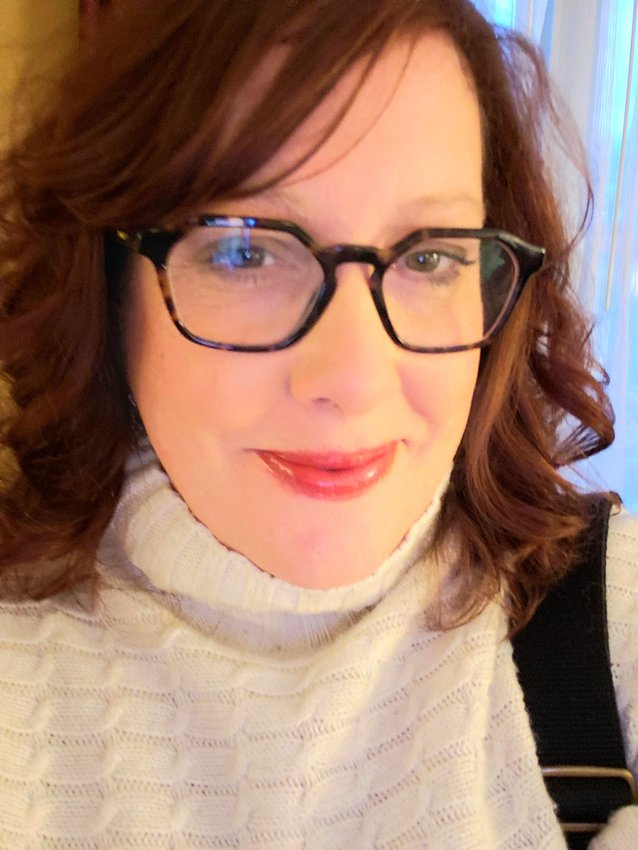 Gretchen A. Peck is a contributing editor to Editor & Publisher. She's reported for E&P since 2010 and welcomes comments at gretchenapeck@gmail.com.