On January 31, 2022, some would say industry history was made when Chicago Public Media, owners of the PBS affiliate WBEZ announced the acquisition of the iconic, daily tabloid: The Chicago Sun-Times. Chicago Public Media raised $61 million in multiyear philanthropic commitments for the acquisition and then transitioned the publication to nonprofit ownership.
At the time of the announcement the New York Times reported that the merger of: "The hard-hitting tone of tabloid journalism and the measured voice of public radio make for an unlikely combination."
Tim Franklin, senior associate dean of Northwestern University's Medill journalism school and the former president of the Poynter Institute stated: "It's kind of hard to overstate how profound this development is. I think in some ways it could be a model for the nation."
Just a few months later, more industry "history" was made with the announcement of the hiring of Jennifer Kho, former managing editor of HuffPost and Guardian US, as the paper's executive editor. Kho was the first woman and the first person of color to lead its newsroom.
Since Kho's appointment, there have been many changes at the paper, that include the dropping of their paywall for access to all digital content. A "right to be forgotten" policy, that allows people who have been reported on to seek a review and possibly have stories removed from internet searches. And the addition of twelve Sun-Times' "Next Voices," who are guest columnists that were selected from reader submitted entries.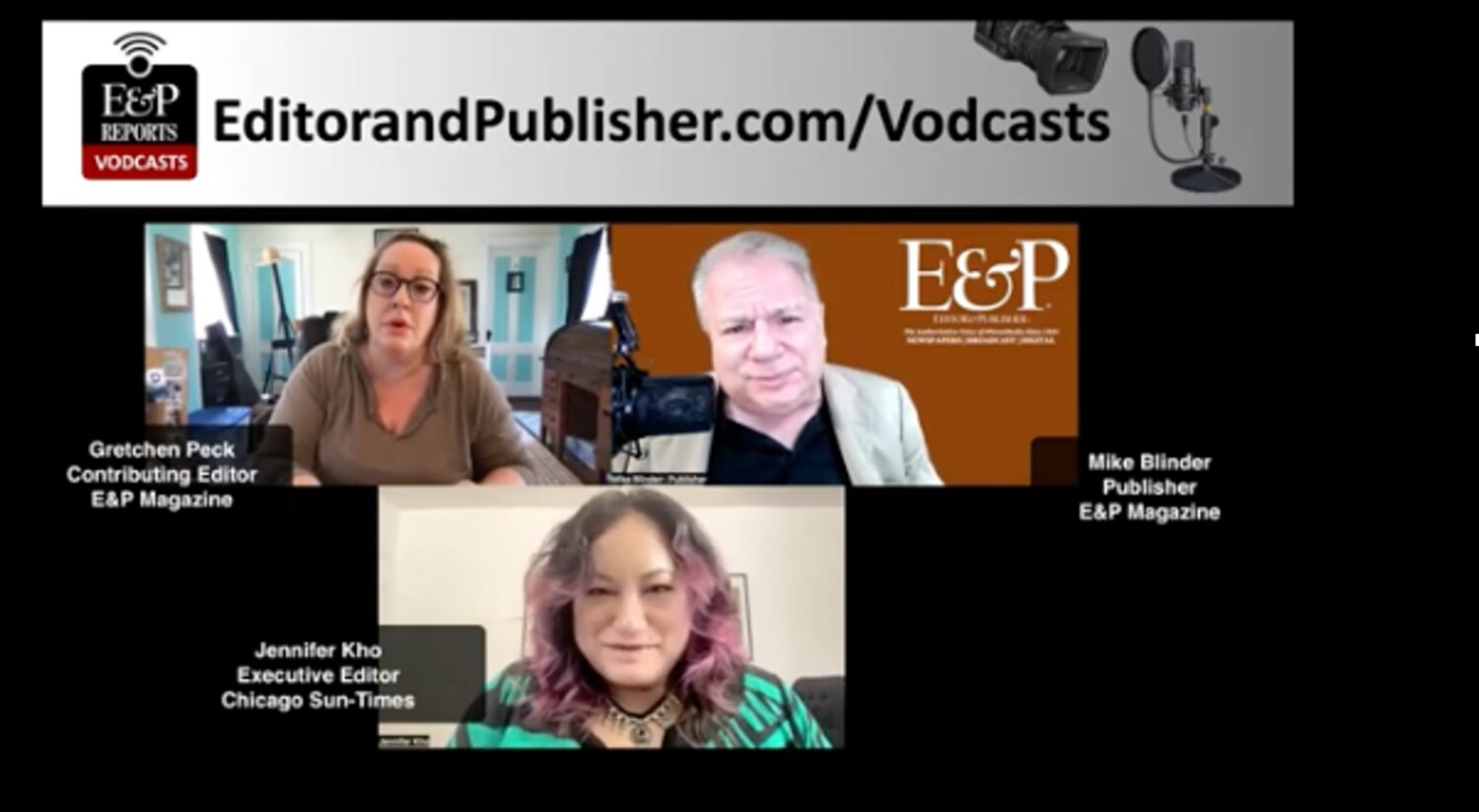 Access this July 2022 Vodcast interview with newly appointed Jennifer Kho
In this episode of E&P Reports, we check in with Chicago Public Media, owners of PBS affiliate WBEZ, to find out how their 2022 acquisition of the 149-year-old Chicago Sun-Times is going. Appearing on the program are Jennifer Kho, executive editor for the newspaper and Tracy Brown, chief content officer for the parent company, who discuss their new initiatives, collaborative efforts and how the blending of these two major market brands is working to expand their audience.