After nearly 130 years of printing on-site, The Gazette in Cedar Rapids, Iowa, moves print operations to Gannett Publishing Services in Des Moines.
This isn't the first feature I've written on the consolidation of newspaper operations, and I'm sure it won't be the last. However, as properties continue to look for more efficient and financially responsible ways to ensure their futures, more newspapers are looking at the reality of moving their production operations to a larger central print facility.
With more daily newspapers going to strictly a digital option and moving away from print, our newspaper world isn't what it used to be, and we're all forced to adjust our plans.
Moving print operations can be one of the most challenging decisions any property has to make. It affects employees, readers and advertisers throughout our communities. It requires a tremendous amount of consideration and preparation and many agonizing hours reviewing financial options.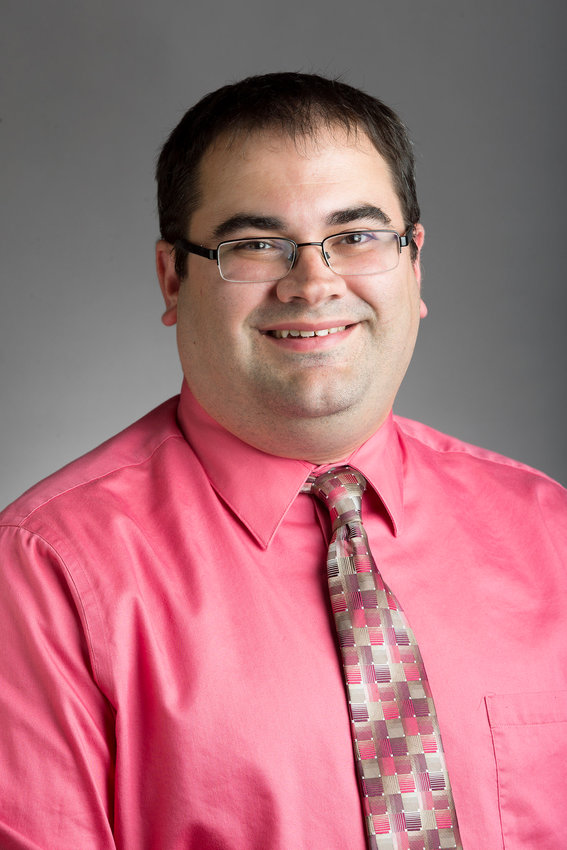 Recently I discussed the decision to move print/production operations from the current facility in Cedar Rapids, Iowa (The Gazette) to the Gannett print site in Des Moines with Zack Kucharski, executive editor of The Gazette (pictured to the left). Like many of us who have considered such a move, this was a difficult decision for The Gazette.
E&P: I'm a strong proponent of consolidating operations to find efficiencies and cost reductions. Can you tell me what considerations went into your decision to consolidate and move operations to the Gannett Publishing Services printing facility in Des Moines?
Kucharski: We focused on the newspaper's long-term financial health and focused on the ability to print the paper and favorable press deadlines.  We also were looking for a high degree of confidence that the printer was going to be one where we saw investment in the facility so that we could be confident that it would be around for a while. We also wanted to keep a press deadline as late as possible to continue to provide as robust a print product as possible. We looked at whether setting up a smaller press made sense and whether others wanted to partner on the opportunity.
E&P: Were reductions in advertising revenues related to COVID-19 a part of the decision to consolidate?
Kucharski: The reductions in advertising revenues were not a significant factor in the decision to consolidate. The more prominent factor for us was the end of several printing contracts in which those titles went back to home print in their respective organizations. This meant that we were printing our paper as well as one other. After having those three titles depart (or give notice), it was clear that it would be hard to operate the facility profitably in the future.
E&P: How did any costs to maintain or upgrade your current press equipment come into play with your decision to move printing operations?
Kucharski: The loss of the long-term printing contracts meant that unused capacity on the press was at a point where it no longer made economic sense to run the press. So we've got a Goss Universal 70 press, which was more press than we would need for our needs in the future.
E&P: What publications are you moving to the new printer?
Kucharski: We are moving The Gazette (seven-day morning daily), The Southeast Iowa Union (five-day mail-delivered daily) and the associated shopper products in each market to the new printer.
E&P: When will the changes take place?
Kucharski: We [planned] printing in Des Moines for the 8/26 edition. We specifically chose this date to get a few days on the press before trying a weekend product or one of our larger distribution shopper products.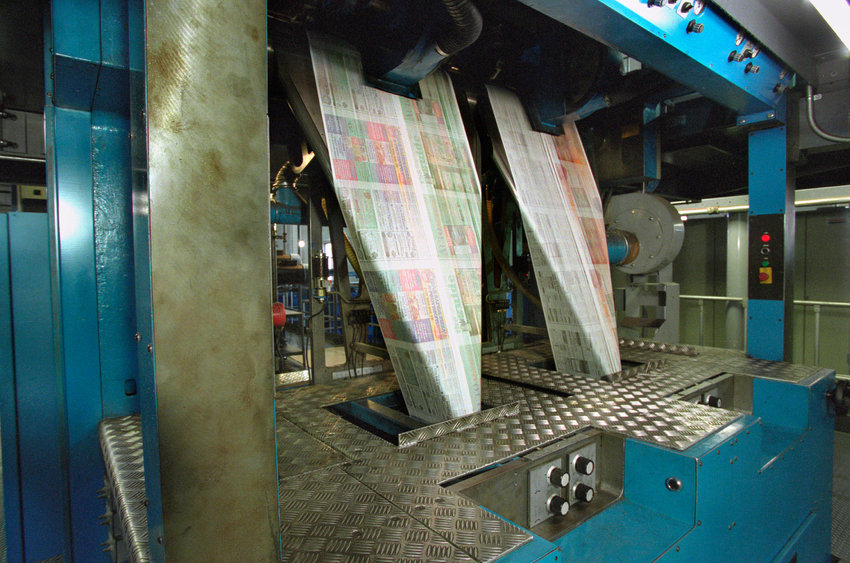 E&P: What type of presses does the Des Moines facility have, and how does that enhance the printing of your products?
Kucharski: The Des Moines facility features a manRoland Geoman Press, which went into service in 2000. The press has 12 printing units; all but one is full color-five folders and can print 80 pages in one collect press run. It's worth noting that our Sunday product will be printed in one collect run (comics and preprints will be printed earlier), which saves us additional press starts from where we are today.
E&P: Will the Des Moines press allow additional page capacity, color capacity or any other additional benefit to readers and advertisers?
Kucharski: The page capacity and color capacity are very similar to the press we had been using. We're not planning any changes to what customers had seen when it comes to color. We're also able to maintain our sectioning and page counts. Additionally, we're printing on the same paper stock.
E&P: What improvements do you expect in print quality/reproduction?
Kucharski: The Des Moines facility is already printing the Des Moines Register, Kansas City Star, Topeka Capital-Journal and other titles with very high print quality/reproduction. We're expecting this quality to match what we have today.
E&P: How do you see improvements in print quality benefiting readers and advertisers?
Kucharski: Our print quality has been high and will remain high. So we don't think readers are going to see major differences in print quality.
E&P:  How will deadlines be affected as a result of this consolidation? For example, will newer and faster presses and enhanced mailroom equipment allow for later deadlines and broader news coverage?
Kucharski: Our page close moves up by about 90 minutes per night as a result of this. We will be printing at 9:30 p.m. each night, where our deadline was 11 p.m. most nights or 10:30 on Saturday night for Sunday. So we will need to have a tight one-hour print window in Des Moines each night, and then papers will be trucked back to Cedar Rapids for our distribution teams and mail distribution.
E&P: Are you also moving preprint/mailroom operations? If so, what equipment was in place in your existing plant, and what new equipment will the new printer in Des Moines use?
Kucharski: The Des Moines print crew will be taking over inserting preprints, and we'll be doing that on select days to keep efficiencies. We will also have mail prepared in Des Moines but will continue to drop them at the post office in Cedar Rapids and other post offices in our circulation area. We are currently working through the mail logistics but will see some postal savings by switching mail software.
E&P: Will there be improvements in throughput speed in the internal distribution operation?
Kucharski: We'll be adding at least four positions to assist with the distribution efforts each night. We are not changing our customer delivery time in this switch, so getting the papers from Des Moines in the hands of our distribution team is an essential piece of the equation for us. 
E&P: Will any auxiliary equipment from Cedar Rapids be moved to the Des Moines facility?
Kucharski: We are not planning to move auxiliary equipment to Des Moines. The Des Moines facility has all of the equipment needed to pull this off.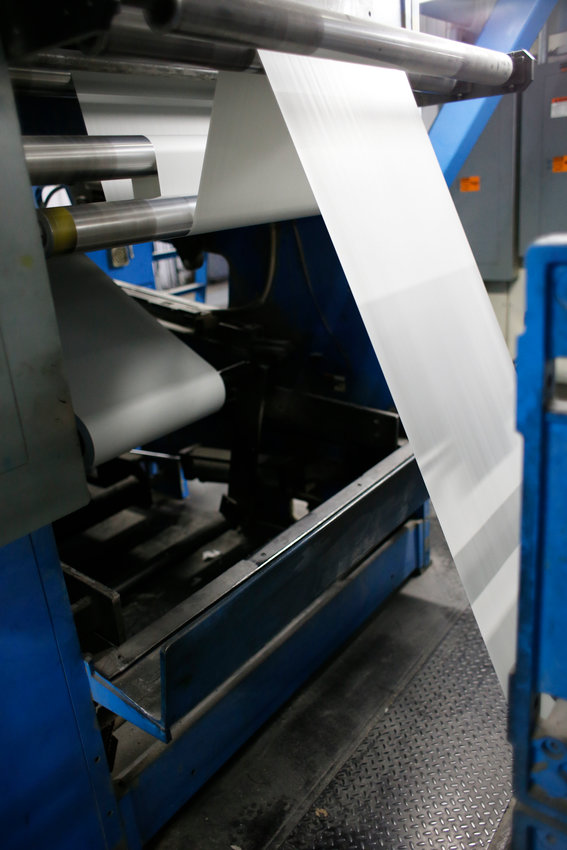 E&P: Will the De Moines facility add any new or additional equipment in any production area to accommodate your printing?
Kucharski: The Des Moines facility has all the necessary equipment and doesn't need to add equipment. They're moving many papers through their facility each night, and we'll be utilizing one of the latest print windows on their press. 
E&P: One of the most challenging things in any consolidation is its effect on displaced employees. I know that the closure will impact 34 full-time and eight part-time employees; in what areas of the operation are these employees?
Kucharski: Most of these positions were on the press team, including press operators and packaging staff. We had and will continue to operate a small digital press team that allows us to do books and other custom products for our audience.
E&P: Were current Cedar Rapids employees offered positions in the new Des Moines printing operation?
Kucharski: We worked with the Des Moines printing operation to inform our employees about the opportunities available there in Des Moines.
E&P: Will you transmit PDFs to the Des Moines facility?
Kucharski: Yes, we are setting up the workflow to send PDFs to the Des Moines facility.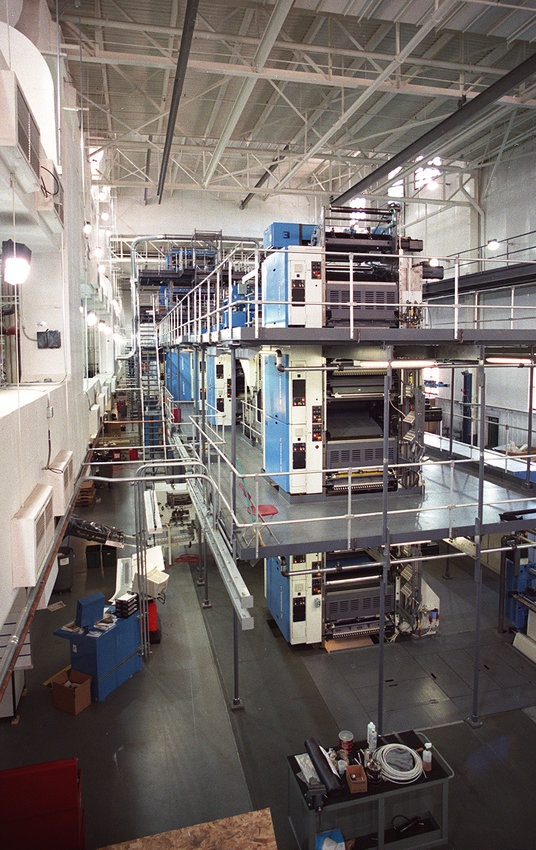 E&P: Is there any change in the physical size of your publications?
Kucharski: We will not be changing the physical size of the publications. We already had the same web width, and our current page configurations work on the press.
E&P: How long has a printing press been in operation in the Cedar Rapids location?
Kucharski: We've had a press in our buildings since 1892, so this is a significant change in our company history. I don't have complete information on the 1884-1892 era. The current press (Goss Universal 70) has been in operation since 1999.
E&P: Communities tend to form strong personal bonds with their local newspaper and may be sensitive that printing operations are moving outside their immediate area. Have you had any reactions, negative or positive, from readers?
Kucharski: We've communicated with our audience about the changes and have more communication coming as we work out additional details. We want to be straightforward with the audience, but we also want to introduce some digital enhancements. We'll be enhancing our e-edition, and we're going to try to keep a late sports section so folks using the e-edition can still see high school sports on Football Fridays. While we've had some concerns from folks about sports, we've also had people thank us for focusing on maintaining newsroom positions, too. We're focused on making sure that we make this as seamless as possible for our audience.
E&P: Will you add additional shifts to the Des Moines operation?
Kucharski: No, we're working within existing shifts at the Des Moines facility. We're the latest daily paper printing on the Des Moines press.
E&P: How is the Des Moines operation gearing up for all the additional production from Cedar Rapids? For example, what planning is taking place on your part and between the two properties?
Kucharski: We've been meeting with the Gannett printing team each week in a team meeting and are working through several checklists. Both groups have many tasks, and we've come together several times to help solve challenges. We're working across organizations well. While this is a significant change, the coordination and cooperation between teams have made us feel good about the transition. We see excellent sharing of ideas, and the Des Moines team has been great about connecting us with partners to bring additional efficiency (like with mail solutions and review of the distribution system). Our organization handles the distribution of the Des Moines product in our region (and has for several years), so we have a mutual interest in getting this right. The cooperation and coordination have been outstanding to this point.
E&P: Will there be any effect on commercial printing accounts as a result of this consolidation?
Kucharski: We had a student paper that had to find a new printer due to this consolidation. We are keeping other commercial print work by keeping the digital press as part of our operation.
Jerry Simpkins has more than 30 years of experience in printing and operations in the newspaper industry. Contact him on LinkedIn.com or at simpkins@tds.net.