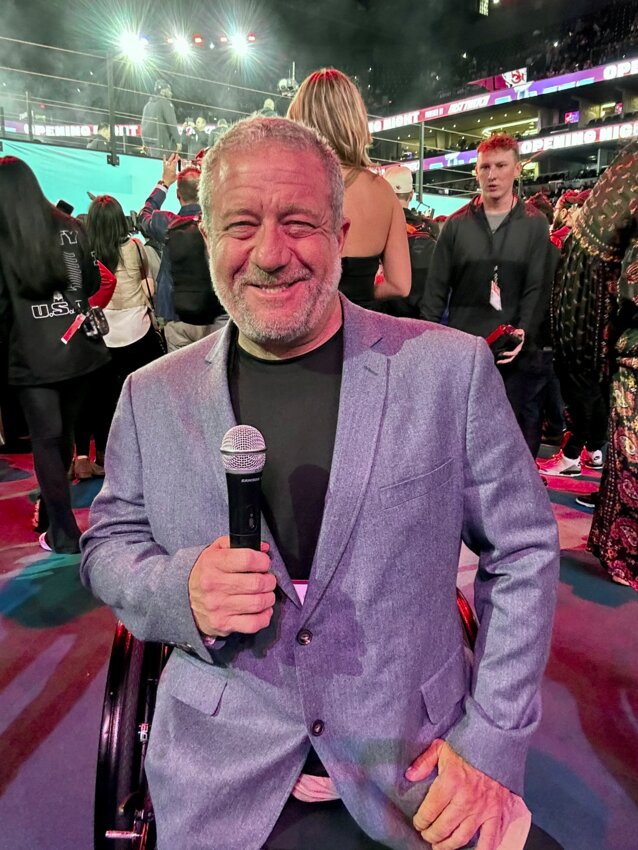 I was asked to write this story about disabilities in media while experiencing one of the most incredible weeks of my life in Florida. In a span of seven days, I covered four Major League Baseball (MLB) games, three high school baseball games and a National Basketball Association (NBA) playoff game.
Did I mention I was born without legs? Yes, it's true; despite what many consider a handicap, I am celebrating 40 years in television broadcasting.
Back in Wickenburg, Arizona, I'd played three high school sports. I was the only legless baseball, football and wrestler in state history. That led to an appearance in 1982 on "That's Incredible," an ABC-TV show that highlighted unique and inspiring stories. There were only three networks then, so before 30 million viewers, I told Fran Tarkenton and America that I aspired to replace Howard Cosell. Flash forward to today, and I've now covered 25 Super Bowls and three World Series. I won seven National Sports Emmys during my 20 years at ESPN and have traveled to almost every sports venue.
Looking back, it seems pretty crazy and unrealistic that someone with a disability could succeed in journalism. Historically and statistically, most people with seen and unseen disabilities don't get opportunities in television, film and news media.
Think back to the history of television and movies. Virtually any character portrayed with a handicap was generally played by an able-bodied actor — from Raymond Burr as a wheelchair-bound detective to Daniel Day-Lewis for his Oscar-winning role in "My Left Foot." There have been very few actors with an actual disability that are written into the storyline.
ABC's "Life Goes On" was a family drama in the early 1990s that focused on "Corky" played by Chris Burke, who became the first major character with Down syndrome. "Breaking Bad" also had RJ Mitte portray Walter White's (Bryan Cranston) son. Mitte has cerebral palsy.
In 2022, "CODA," a film with primarily deaf actors, won the Oscar for Best Picture, and Troy Kotsur became the first deaf male actor to win an Academy Award for Best Supporting Actor. That success has led to more television shows and movies including more disabled actors in the storylines.
Despite a few roles and cameos for disabled actors, those examples have been few and far between until recently. Those are examples of on-camera opportunities, but the behind-the-scenes roles, like writer, producer, camera operator, set designer etc., still don't offer many jobs for people with disabilities.
I don't really have an answer as to why it's been such a battle to have equal opportunities in media. I realize I am the successful exception rather than the rule.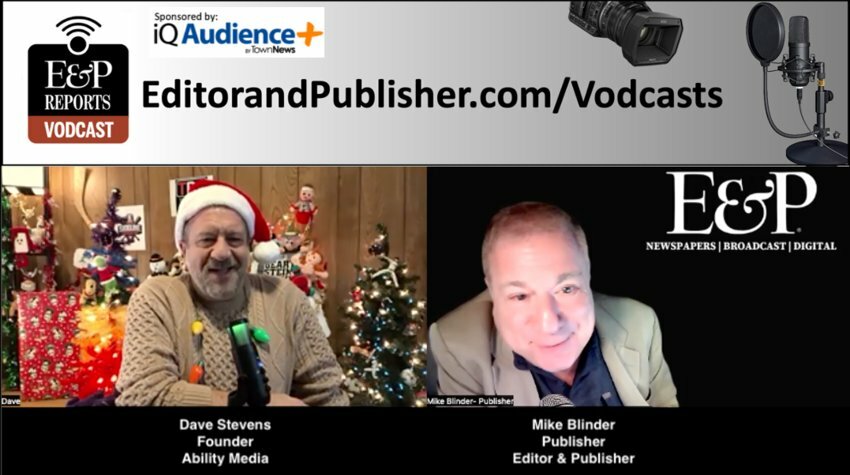 My key to success was knowing I had to be better than everyone else. I knew people would judge or feel sorry for me because I had no legs, but I had to get past that and prove I knew what I was doing. It meant I did my homework for every task assigned and set myself apart from the able-bodied competition. It gave me the confidence to talk to the biggest stars in the world and not be intimidated. It also led to seven Emmy Awards that aren't labeled "Given to Dave because he has no legs." I earned those awards because of work ethic.
Two years ago, I helped create Ability Media at Quinnipiac University. It's a program to share original content and stories about the disabled world, told by those with disabilities. I teach and guide students to achieve their dreams to work in media. We've reported from two Super Bowls and countless other events, alongside professional journalists.
I have been blessed to do what I do, working in TV, as a motivational speaker, and as a teacher. In media, we've come a long way in terms of inclusivity, but we still have a long way to go in this and other aspects of society.
Dave Stevens is the only legless player in sports history to have played NCAA football (Augsburg University, Minnesota) and minor league baseball (St. Paul). The seven-time Emmy-winning sports journalist is now a motivational speaker and television host as he nears 40 years in broadcasting. The father of three teen boys is a professional in residence at Quinnipiac University — overseeing the new Ability Media initiative at the college. He hosts a syndicated national podcast, is a motivational speaker and leads sports camps across the country for disabled children.
Learn more at https://davestevensspeaks.com