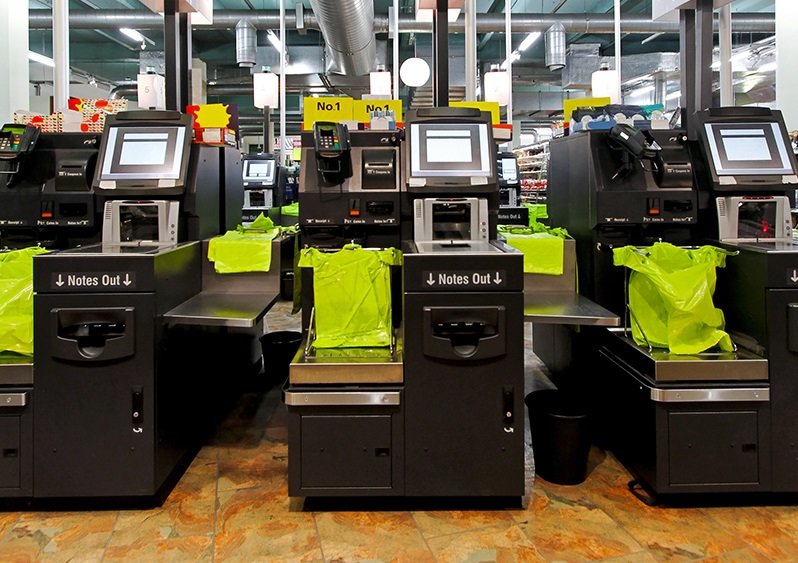 When I was sixteen, I got my very first job, bagging groceries. I learned to keep cold items together, separate the household purchases from the food and compactly pack everything into a bag like I was playing Tetris. Today, I pretty much still do the same thing. Enter any grocery store, and you will hardly see any baggers now. Instead, you see more self-checkout machines in their place.
I don't want the same thing to happen in our newsrooms.
As more newspapers cut staff, consumers are heading elsewhere to find their news; most of them are navigating through the swamplands of social media on their own, unaware if what they're reading is even true or not. That's why we need journalists—and not the self-checkout kind.
In this issue, we recognize 25 young men and women actively working in our newsrooms. Their job titles range from news editor to interactive producer; their skill sets involve sales, reporting, digital and marketing. As we were putting together the story and learning more about the individuals, I noticed the different backgrounds they had. Some came from large, metropolitan cities. Some resided in small, rural communities. Some of them pursued a career in journalism and communications. Some of them didn't study journalism, but still chose to work in newspapers.
As you read over their profiles, you'll find they are fully aware of the struggles taking place inside our industry. They understand the pain of budget cuts, the frustrations of working with limited resources, and the challenges of how to stay relevant and innovative in their communities. But they still believe in newspapers; they still believe in their mission and the power of the press; and they still believe in a future and that their newsroom has a place for them.
What they need is for their newsroom to believe in them. Cultivate their talents. Reward and acknowledge them for their work. Let them have a seat at the table. Let their voices be heard. Let their ideas be seen.
And it's not just young professionals working at legacy media companies that need that kind of support.
In January, digital brands like BuzzFeed and Vice let go of hundreds of employees (the majority of them probably in their twenties and thirties). Digital start-up Mic, which catered their content toward millennials, was sold at the end of 2018, resulting in more than a 100 people losing their jobs.
Writing for the Columbia Journalism Review, 26-year-old and former Mic platforms editor Spencer Dukoff chronicled how this was his third time getting laid off. The first was for another website, the second was with the New York Daily News.
"When I entered the industry, I thought that bloodletting was a natural result of publishers failing to evolve. I was horribly naïve," Dukoff wrote. "I've now realized I had a front-row seat for the decision-making processes and warped priorities of publishers, who chase scale with abandon, pay gobs of money for traffic, and preach an ethos of independence while quietly maneuvering toward a lucrative exit for themselves following a merger or acquisition."
It's a tough lesson for anyone to learn, regardless of your age.
"Should I continue doing this or should I find something else?" Dukoff considered.
His answer: "If there's something else that will bring you as much joy that journalism does, do that. But if you feel like you have unfinished business, and that your perspective and talent would be wasted by getting out of Dodge, then you'll always regret leaving."
My career path may have started by asking people if they wanted paper or plastic, but I always knew I wanted to be a writer. Working in newspapers and publishing has given me that joy Dukoff described. I can't imagine myself doing "something else."
And neither can our 25 Under 35 this year.