The Florida state Senate was brought to order on March 10, 2022, by its president pro tempore, Republican Senator Aaron P. Bean, a charismatic commander of the chamber, with a voice that sounds like a blend of a fast-talking auctioneer and game show announcer. On the docket that morning was scheduled debates on CRT (Critical Race Theory), schoolbook bans and a bill seemingly designed to punish and hobble Florida's newspapers.
It had been a mere 68 days prior when Florida HB 35 had gone into effect, a public-notice law that represented a legislative compromise between Florida's news publishers, the Florida Press Association and state lawmakers regarding how public and legal notices would be disseminated to the public. It seemed a win-win for all stakeholders, but it proved a short-lived victory.
By February, the state considered a new bill, HB 7049, which would effectively overturn HB 35, giving public notice advertisers the option to publish public notices on the county's website instead of in local newspaper print editions or on their websites.
The new bill came as a surprise for all the stakeholders who'd invested time crafting HB 35 and deploying it with notable success in those short 68 days. Still, it came as no surprise to anyone following the escalating contention between lawmakers and Florida's newspapers — in particular, the Miami Herald.
Back in early January, FloridaPolitics.com journalist Jacob Ogles reported that Florida State Senate President Wilton Simpson had sent "an angry letter" to the Miami Herald's executive editor, Monica Richardson, to complain about Mary Ellen Klas, the newspaper's state capital bureau chief, whom he accused of "collusion" with Democrats over a contentious redistricting debate happening among the legislators. A subsequent recording of the conversation that sparked the allegation was made public by FloridaPolitics.com.
Rep. Randy Fine (R-District 53), chair of the Redistricting Committee, is one of the Republican reps who introduced and championed HB 7049.
Oddly, a public utility company, Florida Power & Light (FPL), decided to compound pressure on the Miami Herald and devoted an entire page on its website to smearing the Miami Herald and by association, Klas, who reports on energy — implying without evidence that the newspaper is tight with the solar energy lobby.
On March 10, 2022, the Senate held its final debate on HB 7049.
Florida State Senator Gary Farmer (D-District 34) argued against it. During his comments, he spoke about the power of information and the plight of newspapers. He suggested the "underlying intent" of HB 7049 was "to weaken news." Senator Farmer may have crossed a rhetorical bridge too far when he endorsed the idea that the government should "subsidize" newspapers to keep them operational. That's a losing argument, especially among newspaper publishers.
Following the Senate's vote — which passed the measure by a vote of 26 Yeas and 13 Nays — E&P spoke with Senator Farmer. Asked about his perspective on "what happened" in the two months leading up to the vote, he said, "I think, in the shortest and most directive terms, Ron DeSantis happened. You know, this is just yet another of his red meat, hateful, harmful, hurtful pieces of legislation that he has been pushing this legislative session."
Sen. Farmer pointed out that there hadn't been enough time to evaluate HB 35's impact, but the data wouldn't have mattered. "This is just the latest attack or assault on the free press," he suggested.
Asked to opine on whether the strategy was stoked by the public feuds with the Miami Herald and Mary Ellen Klas, in particular, he defended the journalist: "[She] is a one of the best in the business. She, unfortunately, is a dying breed — a true journalist, you know, not somebody who is looking for clicks or peddling sensationalist journalism or engaging in pay-to-play journalism. … But listen, is there a beef there? Yeah. I think there probably is still some hard feelings or bad blood there, but I don't think this is just a one-off situation. Rather, I think this is, as I was saying a minute ago, just the continuation and extension of a long-term Republican effort to limit the news cycle and to control the narrative."
What will the new law mean for the public?
"What it means is we have delivered a very significant blow to the First Amendment protection of freedom of the press in the state of Florida," Farmer told E&P. "And this may not be a censorship blow, but it's certainly a pocketbook blow."
The price of technological regression
It wasn't just news publishers who felt the loss — the potential loss of public-notice revenues, sure, but also the loss of progress and innovation. E&P Publisher Mike Blinder spoke with Jake Seaton, the founder and CEO of Column Software, PBC, in the aftermath of Florida's vote.
Seaton comes from a newspaper family and once worked as a reporter and, before that, as a paperboy. "We have been in business for the past five generations, starting with the Manhattan Mercury in Manhattan, Kansas — 'the little apple' — which my family purchased in 1915," Seaton recently told E&P Reports host, Mike Blinder, publisher of E&P. In 2021, Seaton made Forbes' "30 Under 30" in media list.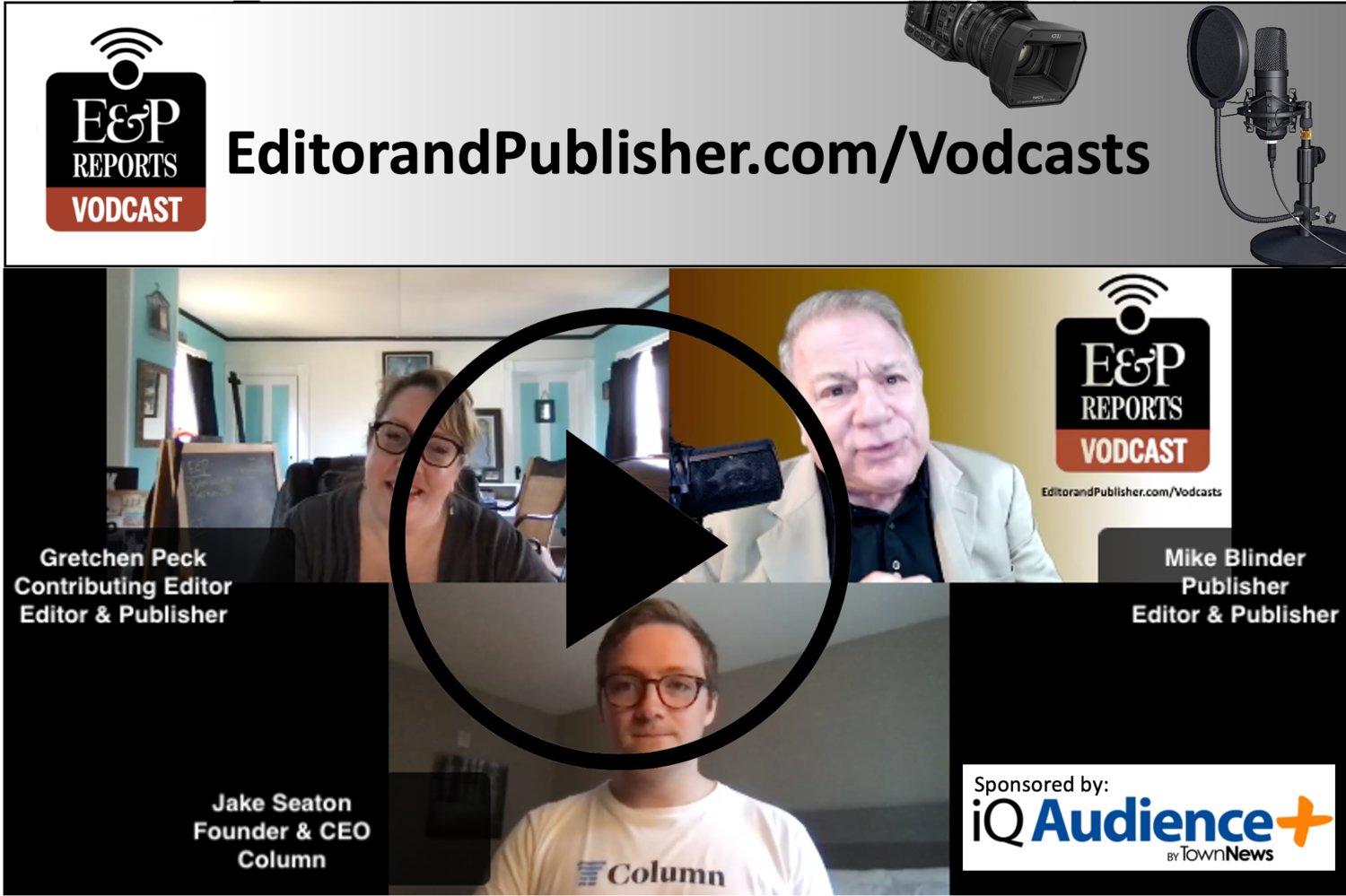 View "E&P Reports" Vodcast featuring Column's Jake Seaton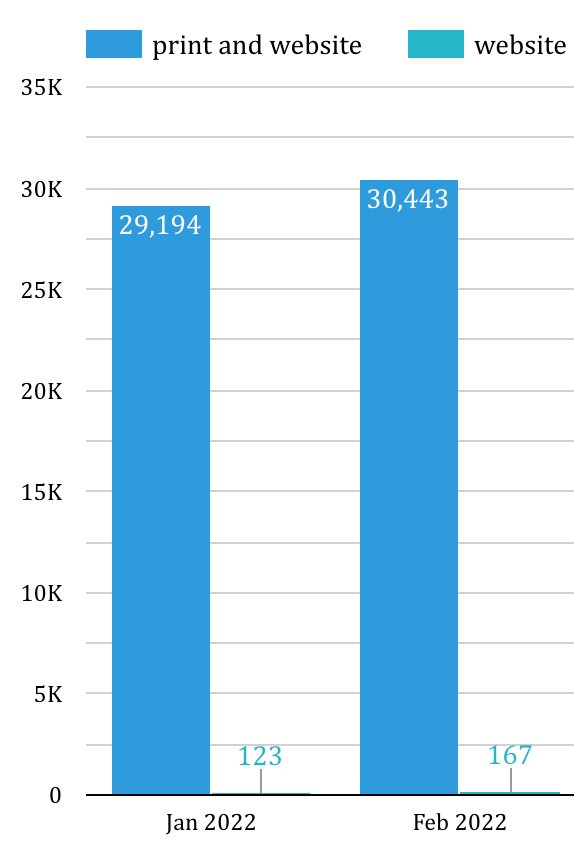 "Column is a public-benefit company, building technology to support public notices. We got started and kind of incubated at the Shorenstein Center at the Harvard Kennedy School of Government, where I was researching trends in public notice legislation and their potential impact on the future of the news business," he recalled.
Working with Florida's news publishers, the Florida Press Association and legislators, including Florida State Senator Ray Rodrigues (R-District 27), the team at Column managed to build an entire digital ecosystem for managing public notices across the state in less than nine months. It provides the tools to place the orders, manage invoicing, ensure compliance (including ADA compliance) and create an enduring archive of notices, affidavits, permits and circulation data.
All of that work — the collaboration, the technical development and the marriage of a practical solution with forward-thinking legislation that Seaton called "the gold standard" for what other states may adopt — was suddenly imperiled by a cynical vote.
The data Column gathered during the first two months HB 35 was in effect, using the open-source solution, indicates that print endures as a preferred medium for public notice advertisers. The data also shows that the new law enabled small community papers to sell and publish public notices for the first time.
Seaton and Column's executive team tried to explain this to the Florida legislators when they spoke before them five times in the leadup to the vote. "Earlier in this hearing, someone said that we don't have any data to show HB 35 is working, but we do," Seaton said during one of his appearances.
"In fact, the centralized site we built for Florida is currently being rolled out in about 15 other states, including Texas, California, Pennsylvania and others," he added.
While working with Quorum, a public affairs software platform he helped build prior to Column, Seaton analyzed the increasing pace with which public notice legislation has sparked debate across the country.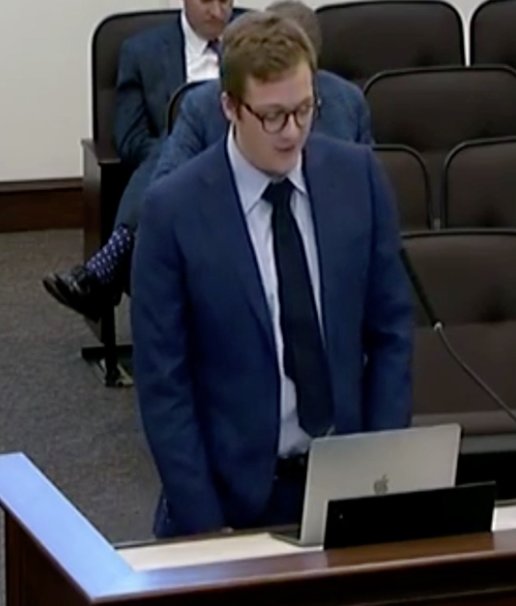 "The proposal to move public notices out of newspapers is not new, and there has been a large volume of legislation introduced to do that over the course of the last decade or so," Seaton said. Some of these bills changed the requirements for public notices; others sought to sever the relationship with newspapers entirely.
None of them were passing. … That has not been something that has happened until this week in Florida," he said.
In Florida, legislators may have set the taxpayer back already. Leo Hentschker, Column's CTO, provided public comment about HB 35's tally for the taxpayers, citing millions of dollars it will cost to create and administer what the state already had in place and make operational. He estimated that it would take the state years — at least to 2026 — before it would be able to reinvent this "wheel."
CEO Seaton pointed out another HB 35 flaw: "The legislation contains really no requirement for the creation of documentation that shows these notices went out, and it's rather unclear from the policy and from the debate that happened in legislature how these notices are going to be documented."
While Seaton certainly views this as a substantial setback for required newspaper notice in Florida — and in other states who are watching with interest — he doesn't believe it's the end of the road for Florida papers or Column.
"We're still partnered with the Florida Press Association to maintain the statewide repository of Florida notices, and we're not going anywhere. This development just proves that it's time for media companies to take action, work together and demonstrate that they can be the most sophisticated partner to the government in notifying the public. That's why I founded Column, and we're just getting started."