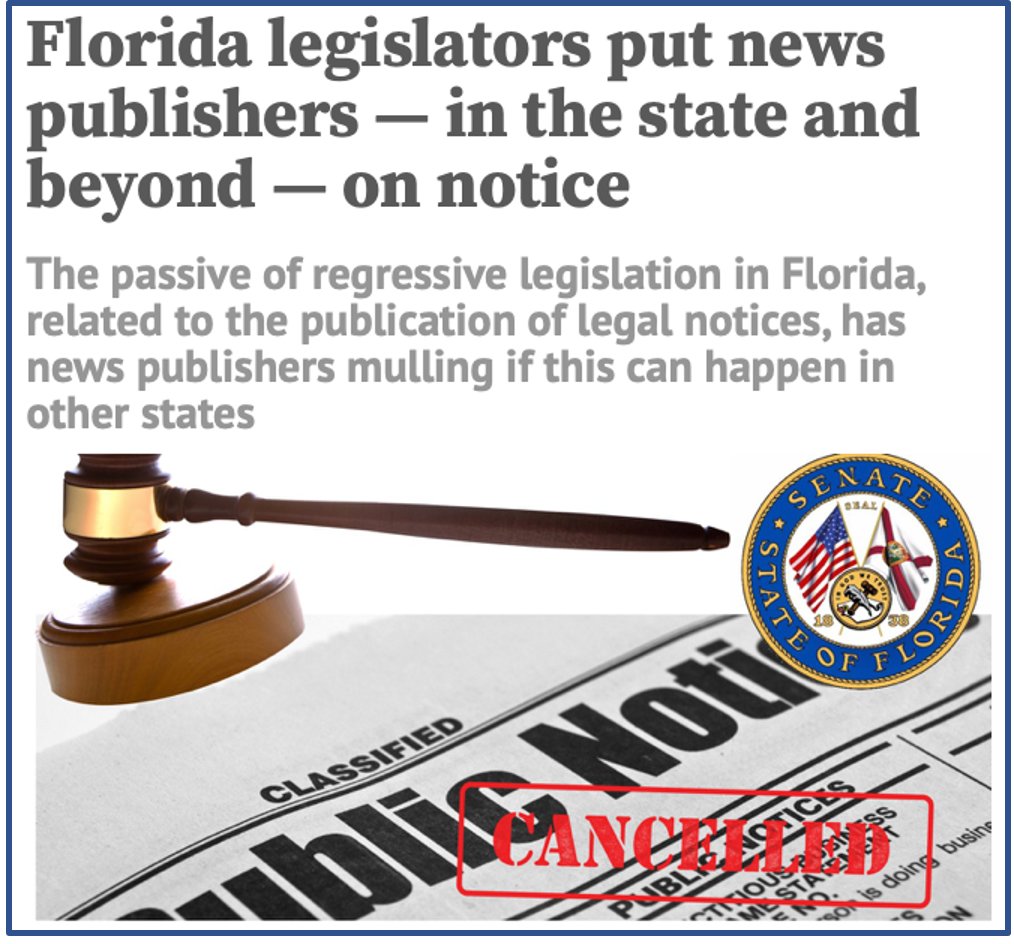 On Thursday, March 10, 2022, the Florida State Senate voted in favor of a bill (FL HB 7049) that changed state government entities' requirements to place public notices in local newspapers. The amendment that passed changed some language from the existing bill, which was just approved in 2021, allowing public notices to remain in the public domain through newspapers, their websites, and online at www.floridapublicnotices.com. The floridapublicnotices site is a free and independent site operated by the Florida Press Association and provided to Florida and several other states by Column, a public benefit corporation founded by its CEO Jake Seaton.
In short, just approved Florida Senate House Bill 7049 , which now heads to Governor DeSantis' desk, will eliminate the requirement for local governments to publish public notices in a newspaper. Instead, governments would be allowed to post them on a county website.
Critics of this latest change argue that, under the new bill, the state's legal notices could be strewn across 67 different county websites instead of the centralized platform run by the Florida Press Association and Column.
In this 128th episode of "E&P Reports," Column founder and CEO Jake Seaton talks with E&P about the compelling data his company compiled, showing how efficiently the current public notice system in Florida is working, as well as his experiences meeting with legislators and giving testimony to try to keep a 68-day old law from being repealed