Frio joined our staff during "Uri" the massive freeze that paralyzed Texas in February 2021.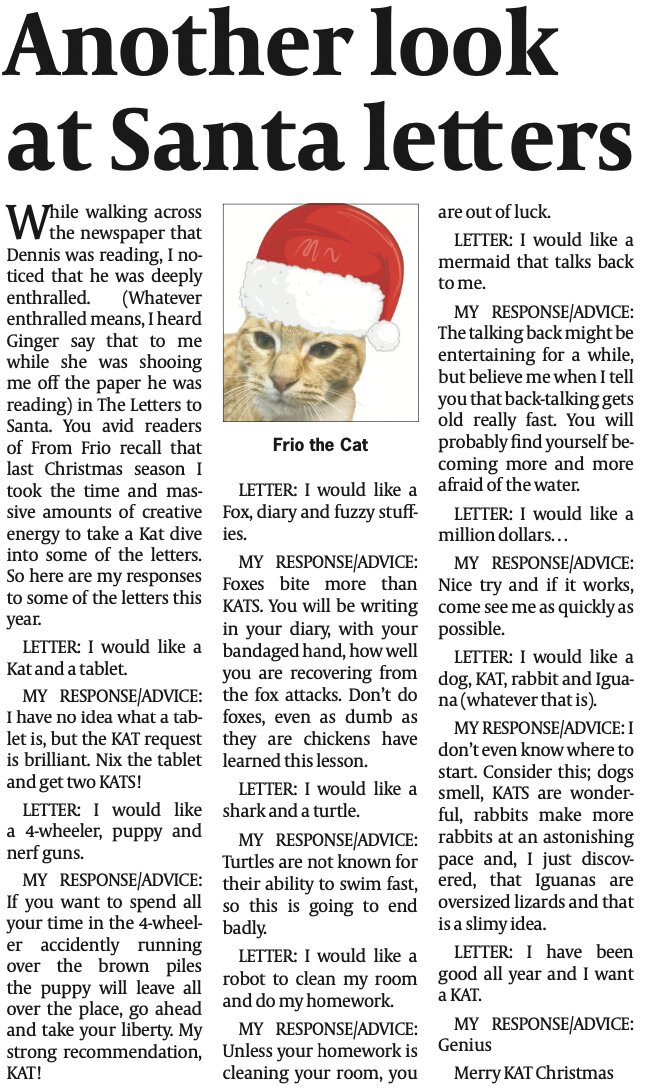 We had the backdoor open to our warehouse and in he ran. We have two staff members that are cat-crazy and thought it a god idea to adopt him and Frio thought it a good idea as well.
He joined the team and even occasionally writes a column. (Frio's column has been a huge hit receiving considerable comments)
 .
Submit your "News Pet" below so we can make em' a star!
Click this image to explore more "News Pets"