Avoiding change is a natural human reaction. It's common that businesses and industries — run by humans — don't often change as quickly as necessary. The newspaper industry is no different. Subscriptions have always been a significant source of revenue, and still are, but it was a straight-up business transaction. Newspapers delivered the news, and subscribers paid for it.
However, a stronger connection was missing. Newspapers were too isolated from the communities and the people they served, and the public took newspapers for granted. Almost none of them ever met a reporter or understood how news is gathered and published. Many may have forgotten their high school civics lesson that a free, robust press was absolutely critical to democracy.
The evolution of the newspaper industry is occurring in real time. It's been painful for some and a wake-up call for others to change their business model, explore new revenue streams and, in the process, discover how to be more visible and supportive in their communities. Many publishers, especially in local news operations, are realizing the value of evolving from a traditional subscription model to a membership model for their business, local citizens and the community.
Part of that value is that a membership model is malleable; it can be shaped uniquely for each community where a newspaper operates. Generally, membership models include a subscription or a login to enter a paywall, but then can provide members with a myriad of other benefits:
Free access to newsletters, podcasts and exclusive video content.
Discounted tickets to community events often hosted by the newspaper.
Discounts at local, participating merchants.
Participation in solution-journalism forums.
Supporting local nonprofits and charities.
The membership model seems popular with readers when the newspaper or news outlet is committed to hyper-local news coverage. Reporting on local issues of most significant interest and importance to the public and with less emphasis on crime and the bipartisan bickering and misinformation at the national level motivates more people to support their local newspaper.
Trailblazing the membership model in Ohio
Since The Richland Source launched as an online-only news platform in Mansfield, Ohio, in 2013, Carl Fernyak, founder and CEO, and Jay Allred, president and publisher, have fearlessly experimented with different elements of a membership model. Because the Source has never had a paywall, creating a membership program was a prime opportunity to drive revenue. Still, it had to offer a better value proposition than simply free access.
According to Allred, a survey of members once they joined revealed that their primary reason for paying for membership was the belief that a healthy, independent local news organization was essential to a better community for everyone.
"We discovered members had different perspectives about the value of local news. Some believe a healthy local news organization means strong accountability reporting. Others view it through a personal lens because we've reported on a cause that's dear to them, and they want to support it," Allred said.
Although the member survey found they also value discounts and other perks, Allred said their value for the Source was a retention opportunity. Members may not always take advantage of all of the benefits, but the regular reminders about a new event, etc., keep the Source top of mind and emphasizes how their membership is an investment in the newsroom.
The Source offers readers five different memberships, from the Starter Membership for $70 per year, which includes invitations to all events, to the $1,000 annual Sustainer Membership and an invitation to the exclusive Solutions Society. Currently, the Source's membership program has approximately 1,400 members.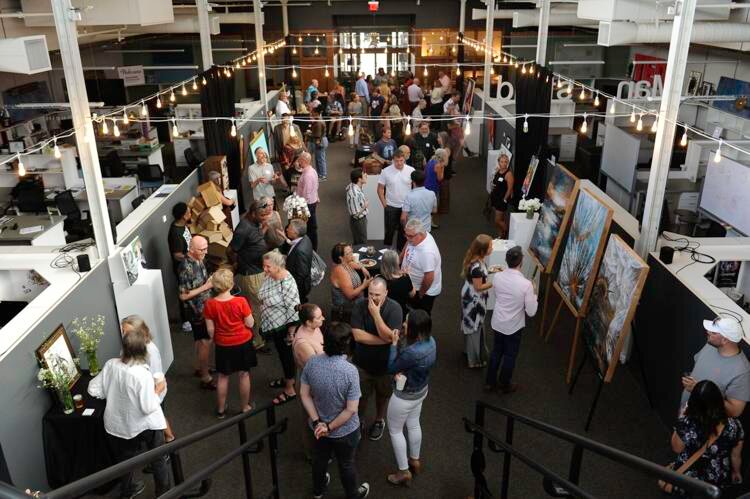 "The Solutions Society is an extension of our commitment to solutions journalism. We host community conversations, feature an author or thought leader, and every summer, our newsroom becomes an art gallery of local artists' original works based on solution journalism. Last year, we added an award to residents who saw a problem in the community and participated in its solution," Allred said.
Promoter Members ($500 annually) are also invited to the Solutions Society, while Supporter Members ($120 annually) receive discounts at more than 50 local merchants. Pillar Members ($250 annually) can donate a portion of their membership fee as advertising credits to a nonprofit. This creates an opportunity for the Source's ad sales team to meet with a nonprofit to share how much ad credit they received and advise them on using the credit and their limited marketing budgets for promotional purposes, such as funding an event. According to Allred, nonprofit membership advertising credits generated almost $10,000 in 2022.
Corporate memberships, or what the Source calls Newsroom Partners, are a logical extension of an individual member program. If individuals recognize the value of a local, independent news outlet, local businesses should also want to be seen as supporters.
The Newsroom Partner program has eight levels, from the Editor's Circle at $50,000 to the Promoter level at $500. All eight include advertising credits for nonprofits, ranging from $5,000 to $300. Higher-level Newsroom Partners also have free individual Supporter memberships for employees, from all to one.
"We announced during March that our individual and corporate memberships generated more than $300,000 to support our newsroom in 2023. The $200,000 from just our Newsroom Partners is the most ever. Plus, businesses in Shelby, Ohio, the second largest city in Richland County, provided $216,000 to fund a full-time reporter's salary and benefits for three years, allowing us to assign that reporter to cover news in that town," Allred said.
Community support is a New England tradition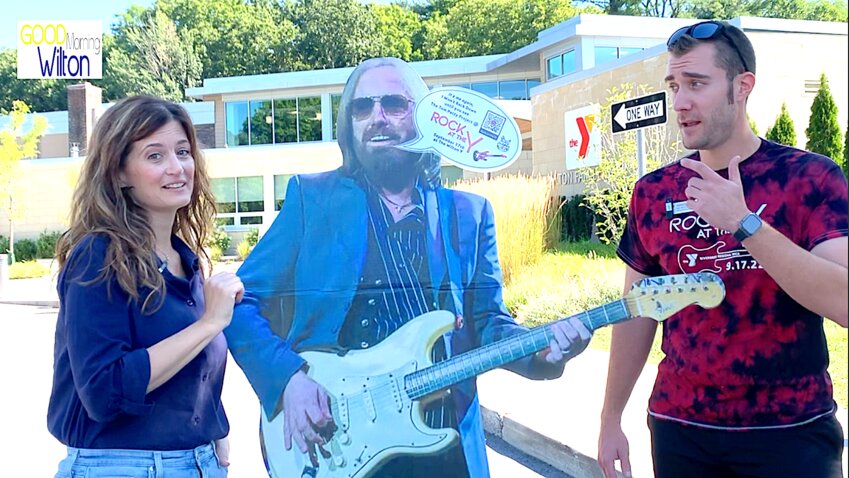 Wilton, Connecticut, is a small town of approximately 20,000 people, and they enthusiastically support Good Morning Wilton, the only independent, locally-owned, online news source, by joining its membership program. According to Heather Borden Hervé, founder and editor of Good Morning Wilton, the town's community spirit hasn't changed much since its Colonial America period.
"We're a town meeting form of government just like hundreds of years ago when each property owner had one vote during the annual town hall meeting. That tradition has instilled a sense of ownership and responsibility in the town, a commitment that extends to supporting Good Morning Wilton for sharing the town's important and good news," Hervé said.
She added that Wilton's particular characteristics also indicate the town's community spirit. Wilton has very few manufacturing and other industries; most businesses are small, locally-owned retailers and service providers. Many residents are entrepreneurs or work in media, entertainment and finance, and many commute to New York City daily. She thinks their professional life helps them understand the value of local news.
"Many people move to Wilton for the schools, and people are very in touch with one another and what is occurring in the community. They're very eager to support each other. Some of the best stories and the most read stories I've written are about people or organizations that need some form of assistance," Hervé said.
Good Morning Wilton's three membership tiers, GMW Member ($60 annually), GMW Neighbor ($120 annually) and GMW Warrior ($240 annually), collectively have more than 620 members in a town of approximately 20,000. Although there are many more GMW Members and Neighbors, the 50 people paying $240 a year indicates how much Wilton values Good Morning Wilton.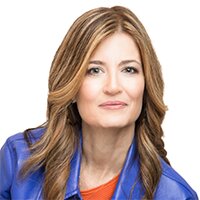 Hervé is the only full-time reporter/writer for Good Morning Wilton, as well as wearing many other hats — publisher, editor, ad director and copy editor. She also receives contributions from freelancers and content from organizations in town. Members' support funds her partnership with the local library and the League of Women Voters to livestream candidate debates or candidate forums during November of election years. The live feed appears simultaneously on her website, Vimeo, YouTube and Facebook so more of the community can view them.
Hervé dedicates much of her time to supporting local nonprofit and charitable organizations. She also uses the video equipment funded by the membership program to shoot and produce videos for these organizations and publish them on different platforms.
"I am the media sponsor for several fundraising events for many organizations yearly. Good Morning Wilton, and the support of its members, allows me to give those organizations a platform to share their message and connect directly with my readers. I'm able to focus on nonprofits and cover them in a manner that generates more exposure for them, to give them a broader reach," Hervé said.
Eventually, she wants to hire a membership director to expand the membership program and develop events and other exclusive benefits. But, for now, Hervé is very grateful for the support Good Morning Wilton has received.
"I think readers have been very supportive. When a new business opens in town, those new owners often tell me that many people who visit their businesses told them to contact Heather at Good Morning Wilton."
The Appen Press Club continues to grow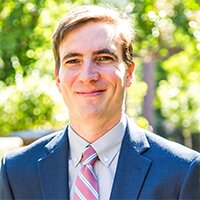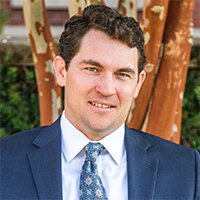 The February 2023 issue of Editor & Publisher featured a company profile of Appen Media Group, which publishes six weekly newspapers in the north Atlanta suburbs. Hans Appen, publisher, and Carl Appen, director of content and business development, are the second generation to operate the business, following its founding by their parents, Christina and Ray Appen.
As young, forward-leaning news publishing professionals, the Appen brothers have the wholehearted support of their parents to invest in new news products and platforms, so all six newspapers have more reach in their communities, and Appen Media is recognized as a leading voice for the region.
The Appen Press Club is one of those new opportunities to support the preservation and expansion of local journalism. The Press Club launched approximately a year ago, and about 115 people have joined since. Hans emphasizes that all membership fees are used to support the newsroom, pay salaries, buy equipment, pay for travel expenses and other costs; the company doesn't profit from the Club dues.
The Appen Press Club has three membership levels at $13, $21 and $42 per month, with an annual plan that includes free entry to all Press Club events. Charter Members also receive a commemorative plaque recognizing their contribution, which they can display in their home or office.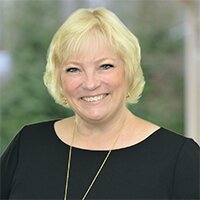 Allison Kloster, an Atlanta-area associate real estate broker, immediately joined the Appen Press Club. She didn't hesitate to support Appen Media and its reporters, editors and photographers because they work in her community and are focused exclusively on reporting about important issues, events and celebrations.
"I'm a local Realtor; this is my market. Being a Press Club member indicates to my clients that I am involved in the community, and it's important for me to know what is occurring here," Kloster said. "I know what Appen Media publishes is reliable and well-researched. It gives it the credibility to join a cause to support its newspapers and other content and ensure they will continue its excellent work."
Lisa Shippel, an attorney and owner of a law firm in Alpharetta, Georgia, which Appen Media's Alpharetta Roswell-Herald serves, joined the Press Club more recently, having learned about it on social media. She said being a journalism major in college taught her the importance of news in a democracy and especially in local communities.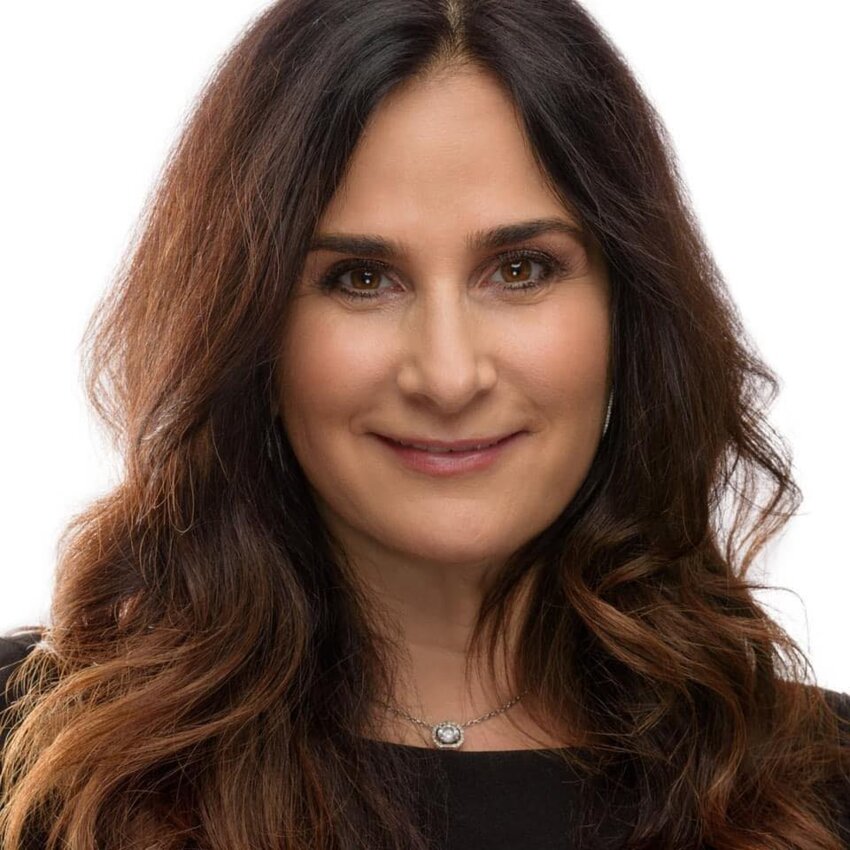 "I've been in the community for 30 years, and Appen Media has always been a part of the community. I'm proud of Hans and Carl and their entire staff of what they're doing to adapt to the changes in the newspaper industry and the rapid growth in Alpharetta and surrounding communities," Shippel said.
Appen Media held its first Press Club event in February, attended by more than 60 Press Club members and others in the communities with Appen Media newspapers.
"We hosted the event at a local coffee shop for approximately an hour. We purposely wanted to have it outside Appen Media's building, highlight a local business, and attract an influx of new customers on a Wednesday morning," Hans Appen said.
"During the event, those attending learned about our reporters' current stories, how they source stories and allowed us to highlight some recent stories. It became a 'live news budget meeting.' Many of our reporters stayed to answer dozens of additional questions and receive story tips from attendees. It was a great opportunity to interact with Press Club members and others and put faces with names of the people in attendance who were already members."
Appen said the next Press Club event is scheduled for April. In the constant effort to improve Press Club benefits, he said they wanted to try a virtual event that will be more tutorial than informational. The future event schedule may be a mix of in-person and virtual events to determine what format members prefer and how to create an environment for Appen Media reporters to connect with people.
"I encourage people in other communities to ask local newspapers to create a membership-based program like the Appen Press Club. It gives you a sense of ownership and a sense of pride that you have a very involved news outlet," Kloster said.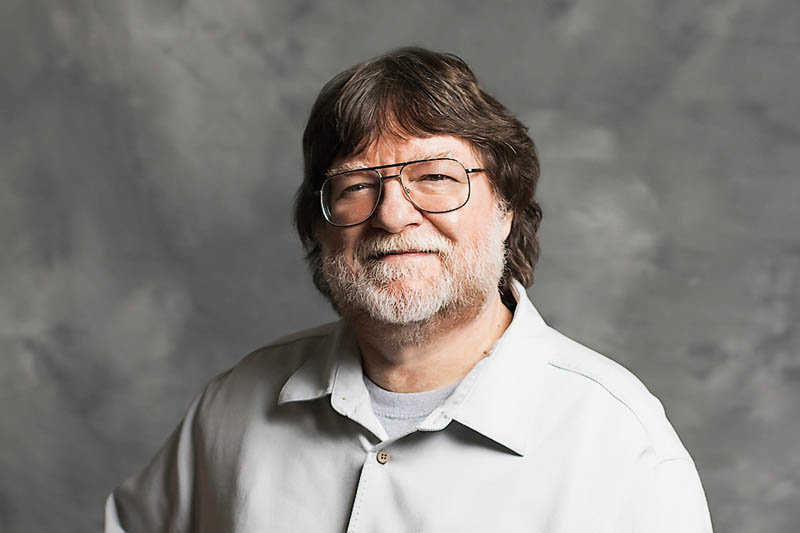 Bob Sillick has held many senior positions and served a myriad of clients during his 47 years in marketing and advertising. He has been a freelance/contract content researcher, writer, editor and manager since 2010. He can be reached at bobsillick@gmail.com.