Every generation seems to have a way of seeing the one that follows as being different from their own. The music is different, and so too are their fashions, colloquialisms and perspective on the world. Though every generation is more alike than different, generational nuances certainly distinguish them, including how they communicate and seek out information.
Generation X was just reaching maturity at a time when the internet was new, when chat rooms were novel, and your favorite "app" — which was only AOL — came to you courtesy of CD-ROMs sent by mail. It was a dial-up generation, replete with noisy, faulty modem connections and costly pay-by-the-hour access. Still, Gen X bought right in.
Millennials reached adulthood after a steady diet of social media at their fingertips. Algorithms and shares created new information pipelines beyond legacy news channels, and digital media was preferable to print.
Now, as Gen Z (people born between 1997 and 2015) comes on the scene, it will be fascinating to observe how they'll find and engage with news content, which platforms and types of content will resonate with them, whether they're willing to fund quality newsgathering, and how Gen Z journalists will themselves influence the news profession.
With the rise of Generation Z in the workforce and the electorate, it's essential to understand the information they need and want and where they will find it. That's exactly what Kevin Click, a California State University's Psychology Department lecturer, sought to find out. He researches the news and information-seeking habits of Gen Zers. In one study titled "Trending Now," Click and his colleagues gathered data from a randomized-item questionnaire sent to students across eight universities and analyzed the answers. 
"It's fair to say that they are interested in news; it's just that they're moving away from traditional formats, and that shift has been going on for a long time, and across the board. I'm sure news organizations have been watching that closely," said Click.
He also discovered that the youngest generation of adults is keenly interested in local news, citing the California wildfires as an example, for which local outlets were viewed as more intimately knowledgeable and trustworthy than their national news counterparts.
This generation of digital natives is growing up in a time of great upheaval: climate change, political polarization and economic uncertainty. These issues are shaping the world around them, and they're looking for answers — and, more importantly, actionable solutions — to help them navigate this new reality.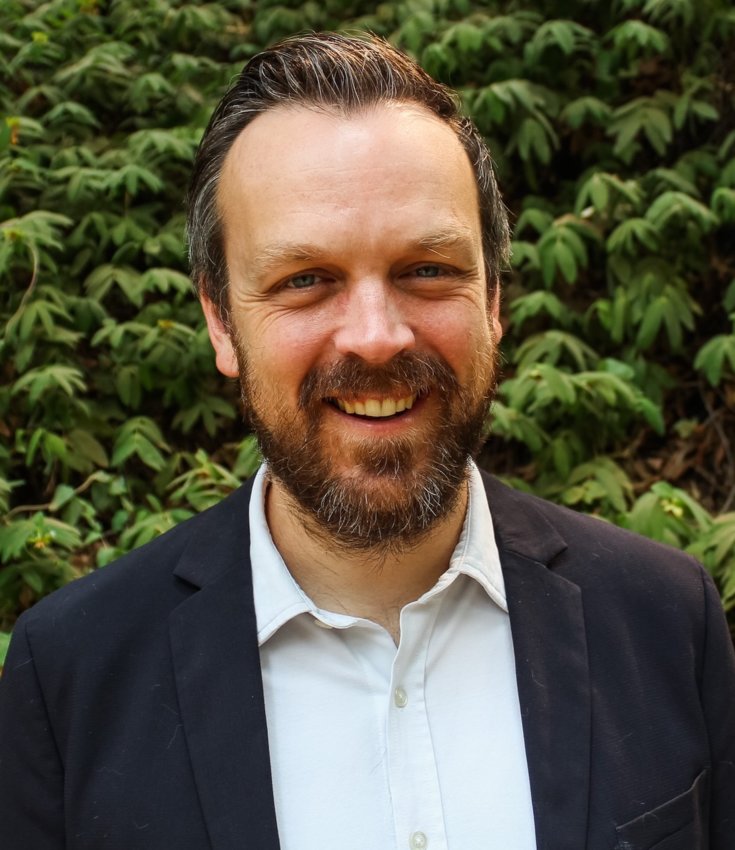 "I think the key is putting that information where Gen Z is looking for it, and they're looking for it on Twitter, TikTok and Snapchat," said Click. He's found that Gen Z news consumers turn to social media sites for news significantly more than the prior generation of millennials.
Sarah Perez, who reports for TechCrunch.com, covered Fortune's Brainstorm Tech event in July 2022, where Senior Vice President Prabhakar Raghavan (who heads up Google's Knowledge & Information team) reported that Gen Z even searches for information in new ways. "In our studies, something like almost 40% of young people, when you're looking for a place for lunch, they don't go to Google Maps or Search. They go to TikTok or Instagram."
A November 2022 report, "Knowing the News: How Gen Z and Millennials get information on essential topics," co-authored by the American Press Institute and The Associated Press-NORC Center for Public Affairs Research, found that Gen Z and Millennial platform preferences for news were somewhat tied to the type of news for which they were searching. "About half (54%) of the people who report that crime and safety is their most-followed topic rely on Facebook as their primary media platform to learn about it, followed by 17% who use YouTube. In contrast, when it comes to people who most often follow news about national politics, Facebook's dominance shrinks. For national politics, Facebook (25%) is rivaled by YouTube (23%) and Twitter (20%). TikTok, often associated with these generations, comes most into play for the groups closely following social issues (where 19% of close followers use it) and health or mental health (12%). Facebook and other platforms still rank higher," the report's authors explain.
The study is part of the organizations' collaborative Media Insight Project, which offered some good news for local news providers: "Local news media — including local TV stations and local newspapers, their websites, apps, or news alerts — are key sources that Gen Z and Millennials use to get information about crime, COVID-19, and traffic and weather." 
Bill Fryman, a freelance writer based in Copenhagen, wrote a blog for INMA.org last September, which outlined "Five ways to appeal to Gen Z." Among them is packaging news in "small news snacks" and ensuring it's accurate and authentic.
A mature look at Generation Z
The nonprofit Salt Lake Tribune is taking a long-lens look at Gen Z audiences, hoping to form authentic relationships over time. Danyelle White is the vice president of strategic initiatives and community engagement. She began her career as a journalist for the Salt Lake Tribune when the business was still steeped in its print model. In 2012 — one year after Alden Global Capital's MediaNews Group had taken the reins — she left to pursue new opportunities in editorial roles, website management and B2B/B2C content marketing.
After the Tribune had been reinvented as a nonprofit news outlet, White was wooed back by a board member, who revealed a plan to reduce print frequency from seven days a week to one and to reinvigorate its digital products.
"This was the first legacy newspaper to go nonprofit, so we had the opportunity to create a path for others to follow, and that spoke to me from a mission perspective," White recalled. "I always loved the Tribune, and when I heard that they'd hired Lauren Gustus as the executive editor, who I have a ton of respect for, it was the right move. It's been everything I expected — definitely challenging, but also very fulfilling."
In the role, White oversees marketing, audience and product teams. Analytics, business strategy and public-facing duties — like participating in community events — also fall under White's purview.
"When we speak of meeting [Gen Z audiences] where they are, we often think of that as being platform-related, and I think to a certain extent that's right. Our 'youngest' platform is Instagram, by far. In the coming year, we're going to be doing more with short-run video, YouTube and TikTok," White said. "But I also think that literally means where they are, and we've had some great experiences this past summer at events."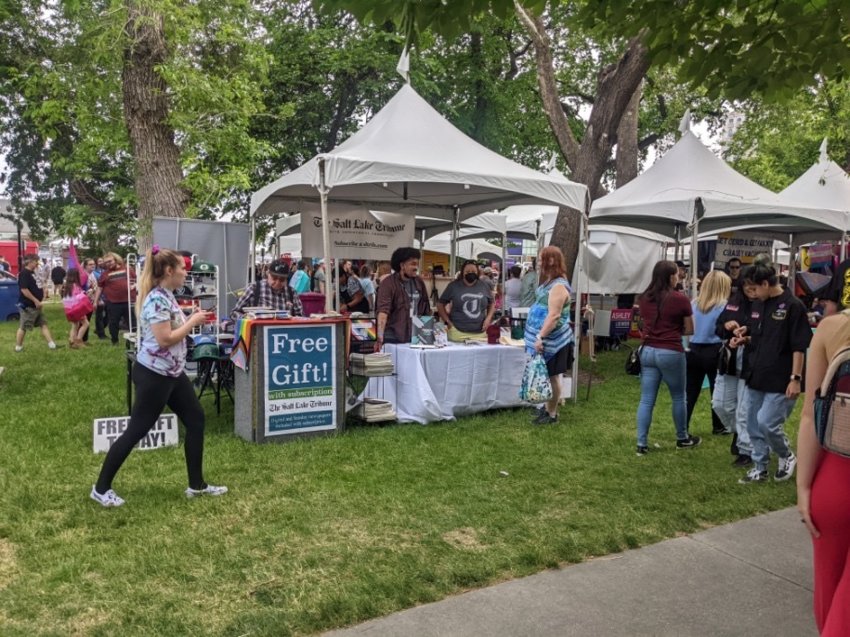 For the Salt Lake Tribune, they've found certain buckets of coverage resonate with younger audiences, White said. They were particularly interested in information about the overturn of Roe v. Wade, abortion and women's rights. They seek out content about equity, the environment, LGBTQ+ issues, and stories of the powerful being held to account. 
"They like a cause to get behind," she said. Other generational characteristics make Gen Z distinctive, their experiences and data show. It is a confident and informed generation.
"You see this in things like Instagram comments. They're not just complaining about stories; they are critically dissecting them and holding us to account, as well," she said. "And they're almost always right."
Instagram and Reddit are the two platforms where Tribune has the most Gen Z engagement. They'll be doing more with YouTube this year and are carefully considering how to leverage TikTok. 
"TikTok has the best algorithm for understanding quickly what you like, what you want, what you'll engage in, and it feels very personalized and curated," she said.
"But the last thing I want us to do is dabble on TikTok," White added. "It would tarnish our brand to be like the old people trying hard to be cool there. I don't want us to look like that. I want us to be able to authentically engage on TikTok."
She's also cognizant that platform popularity can be fleeting and uncertain. In statehouses across the country and in the nation's capital, proposals are popping up to ban TikTok because of cyber- and data-security concerns.
No single platform is critical, she suggested. Understanding viewing, reading and listening habits and how they change over time is far more important. "We don't have the attention spans we once had even 10 years ago, even five years ago. Who watches TV without scrolling through their phone at the same time? Who can watch a whole movie without looking at your phone? Nobody does that anymore, though there was a time when you went to a movie, sat down, and that's what you did. Our attention is splintered now, so how do we capitalize on that? I think it's unrealistic to ask the Gen Z generation — or, frankly, old people, too — to read an 1,800-word story. They want you to dig in and tell them what it all means in 30 seconds."
White said the Tribune's nonprofit model is compelling to young readers. "We have seen some strong indicators that Gen Z is willing to support us philanthropically, even if they aren't necessarily quite ready to subscribe," White said. "We are taking sort of a long view with that. I certainly didn't have my own newspaper subscription in my early 20s."
Paramount is delivering the news that this particular audience needs and appreciates.
"I don't necessarily feel like the win is in converting them to subscribers at this stage," she said. "If they're following us on Instagram and engaging us there regularly, or if they subscribe to the newsletter, great! If they are excited about seeing us at an event table and feel comfortable telling us what they think by approaching or emailing us, that's all great. It's a little bit of a longer-term play to convert them down the road, but they might donate $5 via Venmo, which we recently got. … We spent a lot of time trying to reduce friction on the payment side, including Apple Pay and PayPal, now Venmo and potentially Google Pay, as well.
Beyond audience, news media companies should be thinking about recruitment and hiring, too, she suggested. The confidence White observed among Gen Z audiences well serves journalists coming into the profession. 
"Being less afraid to challenge authority is crucial for young journalists. They're not going to go to a police press conference and just take their word for it. This generation will challenge it; they're not going to just take authority for authority's sake, which is so critical, especially where we are as a society and in journalism right now," White said.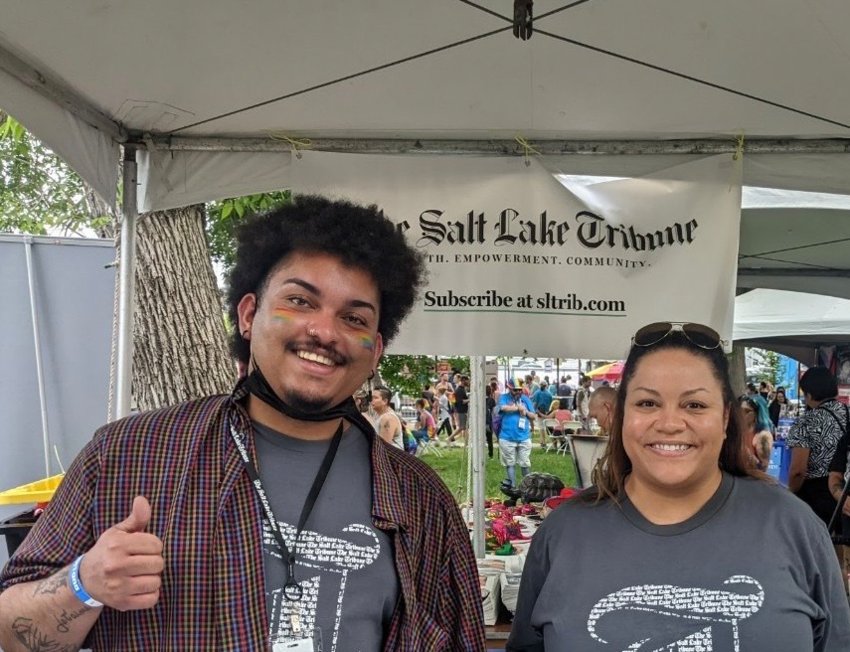 "Our marketing director is a member of Gen Z," White noted. "Obviously, candidates need to qualify and meet all the caveats, but having that perspective as a gut check, or someone to push against traditional thinking, to stretch you outside of the boxes is really important. And I'm talking about positions with some level of authority, not just interns — although we do have some great Gen Z interns — people who bring the heat and push us in positive directions. … There are a lot of ambitious, motivated, dedicated Gen Z folks out there."
Grant Johnson, a "visual storyteller," exemplifies that ambition. Johnson produced more than 100 video packages while in high school, covering protests, COVID-19 and school safety. He was named runner-up for the National High School Journalist of the Year. 
"The appeal of being a journalist to me is getting out in the community and telling stories," said Johnson. He's currently studying journalism at Ithaca College and has a talent for video news production.
"I think it's such a unique platform because you can see somebody's emotion and feel something ... I really got infatuated with the video side of journalism," he told E&P.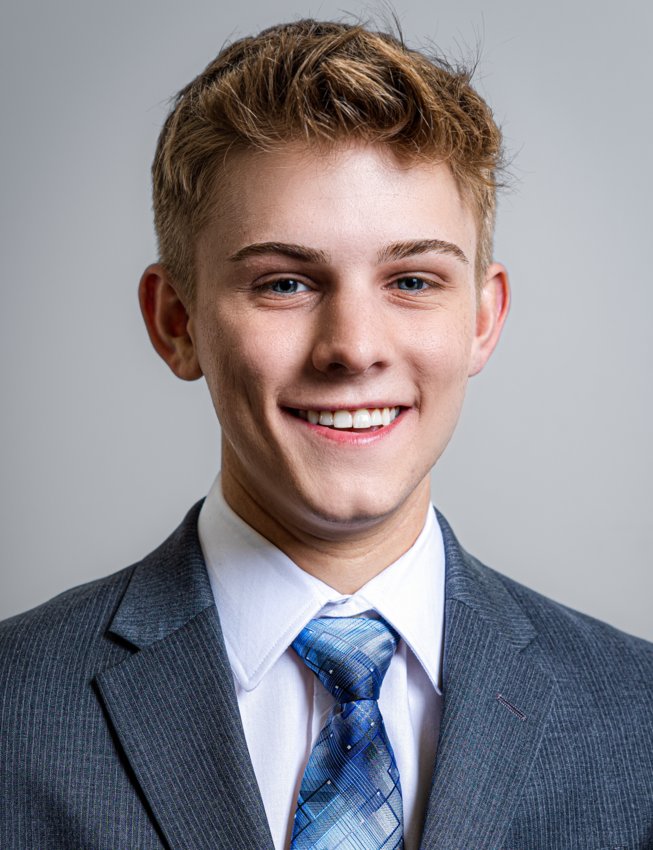 Johnson's gear travels light: a lapel mic, a Canon camera 90D, a light and a tripod. It's a compact kit that's enabled him to produce high-quality video packages for the past four years. Johnson updates his website with videos of his latest stories, one of which is his piece on the Omicron variant in Tompkins County.
He is hopeful about the future of journalism and its relationship with viewers. "I don't think that Gen Z is going to seek out one person's particular content, but I think that if there's great storytelling, then Gen Z is going to go find it — on TikTok or wherever that may be," he said. He feels confident that the skills he's acquiring in J-School will be in-demand once he graduates. As a Gen Z journalist coming into the profession, he'll be more inclined to seek out newsrooms with specific interests in multimedia journalism. He cited NBC Universal's Dallas venture, NBC LX, as an example of a news outlet geared toward younger viewing audiences — and one that interests him both professionally and personally. He appreciates NBC LX's mix of both long-form journalism and short, attention-grabbing videos that get views.
When he graduates, he'll be looking for technically innovative opportunities that cover issues of importance to his generation. "I'm looking for a place like NBC LX that's okay with breaking the mold," said Johnson.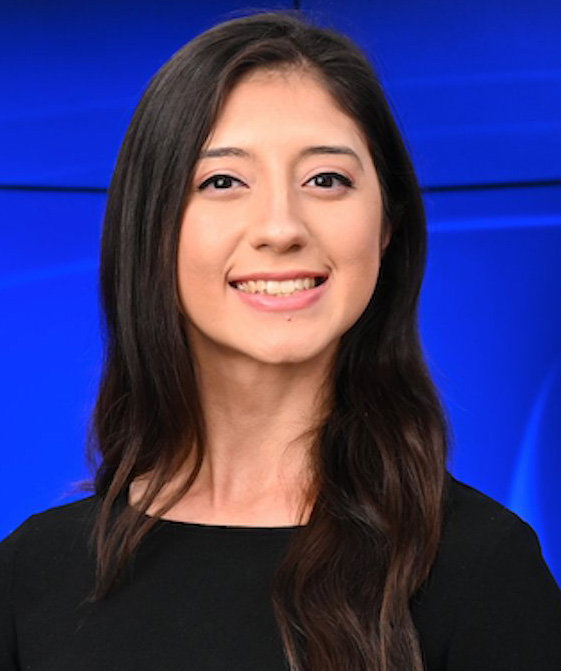 Victoria Holmes is a freelance journalist and writer based out of Dallas, Texas. Previously, Holmes worked as a TV news reporter and political podcast host at WNCT-TV in Greenville, North Carolina. Reach out to her on Twitter.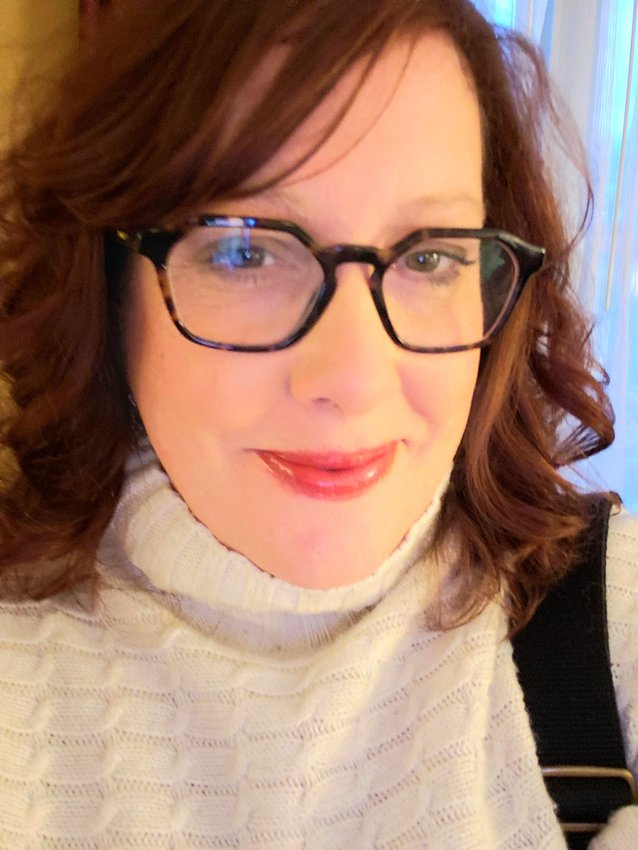 Gretchen A. Peck is a contributing editor to Editor & Publisher. She's reported for E&P since 2010 and welcomes comments at gretchenapeck@gmail.com.