The Tampa, Florida-based La Gaceta Newspaper has been published since 1922. La Gaceta translates to "the gazette" in English. Patrick Manteiga is the editor and publisher, and the newspaper has been in his family for three generations.
In 1913, his grandfather, Victoriano Manteiga, came to the United States from Cuba and went to work as a "lector" in the Morgan Cigar Factory in Ybor City, a National Historic Landmark District in Tampa.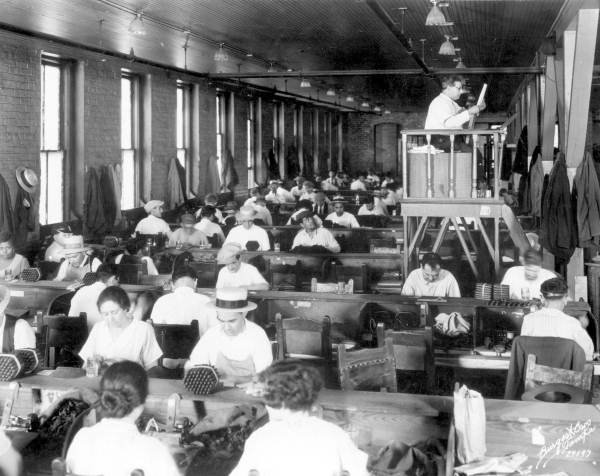 Interior view of the Cuesta-Rey Cigar Company - Tampa, Florida. Lector in a large cigar factory: Tampa, Florida (1929) Photo: State Archives of Florida, Florida Memo
r
The skilled laborers, artisans in cigar rolling, would themselves pay his grandfather and others to read to them while they worked. They wanted to be informed and entertained, in their native languages, most often Spanish. They'd listen to everything from news to novels.
"Ybor City in West Tampa produced half a billion rolled cigars. We had 400 factories, and the Latin community was a force that had to be dealt with politically," Manteiga told E&P's publisher, Mike Blinder, during an E&P Reports vodcast. Fueled by Prohibition, crime flourished in the district.
"There was a relationship between Anglo criminal elements and Latin criminal elements, and some of that revolved around politics and delivering votes," he said. The cigar rollers aspired to be better informed about what was happening in their community and beyond it.
La Gaceta was an aggregate of news and intended to be read aloud. Lecturers would buy it and pay a scaled price for it, depending on the size of their audience.
La Gaceta's "tagline" is: "The Nation's Only Tri-Lingual Newspaper." It's published in English, Spanish and Italian still today.
"We have areas of Tampa that still have Spanish language signs, but we don't have a frozen population. Immigrants here learn English because they have to," he suggested. "English is language and money. But they're constantly replaced by a fresh set of immigrants who are Spanish dependent."
Manteiga is a Democrat, and he's transparent about that with readers.
"I have a lot of hardcore Republicans who read us; we have a lot hardcore Democrats who read us. I think what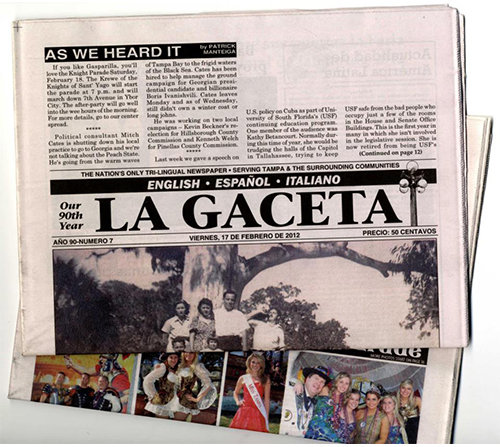 both sides appreciate is that they know where we lean. You know, it's not a hidden thing. We're not claiming to be completely unbiased. We're saying we've got a little bias, and here it is, and this is what we think," he said. Still, they aim to be fair.
Assistant Editor Gene Siudut came to Florida from New Jersey in 1999. Siudut comes from a newspaper family, too; his family published newspapers in Belgium. He said the reason this newspaper resonates with readers is authenticity and honesty. "As the major dailies sort of go away, it's even more important," he said. The stories they pursue are expressly newsworthy; they don't chase after clicks with coverage.
The website, lagcetanewspaper.com, is a gateway to the printed edition, which mails weekly to subscribers via the USPS. Online, readers can browse generously proportioned excerpts of stories, which always end with a prompt: "To read more, buy a paper."
Subscriptions are sold as one- or two-year plans. If you live in locally in Hillsborough County, you're entitled to the least expensive rate at $35 a year and $65 for two years. In Florida, but outside of the county costs $40/$75, respectively, and a one-year subscription to homes outside of Florida costs $45.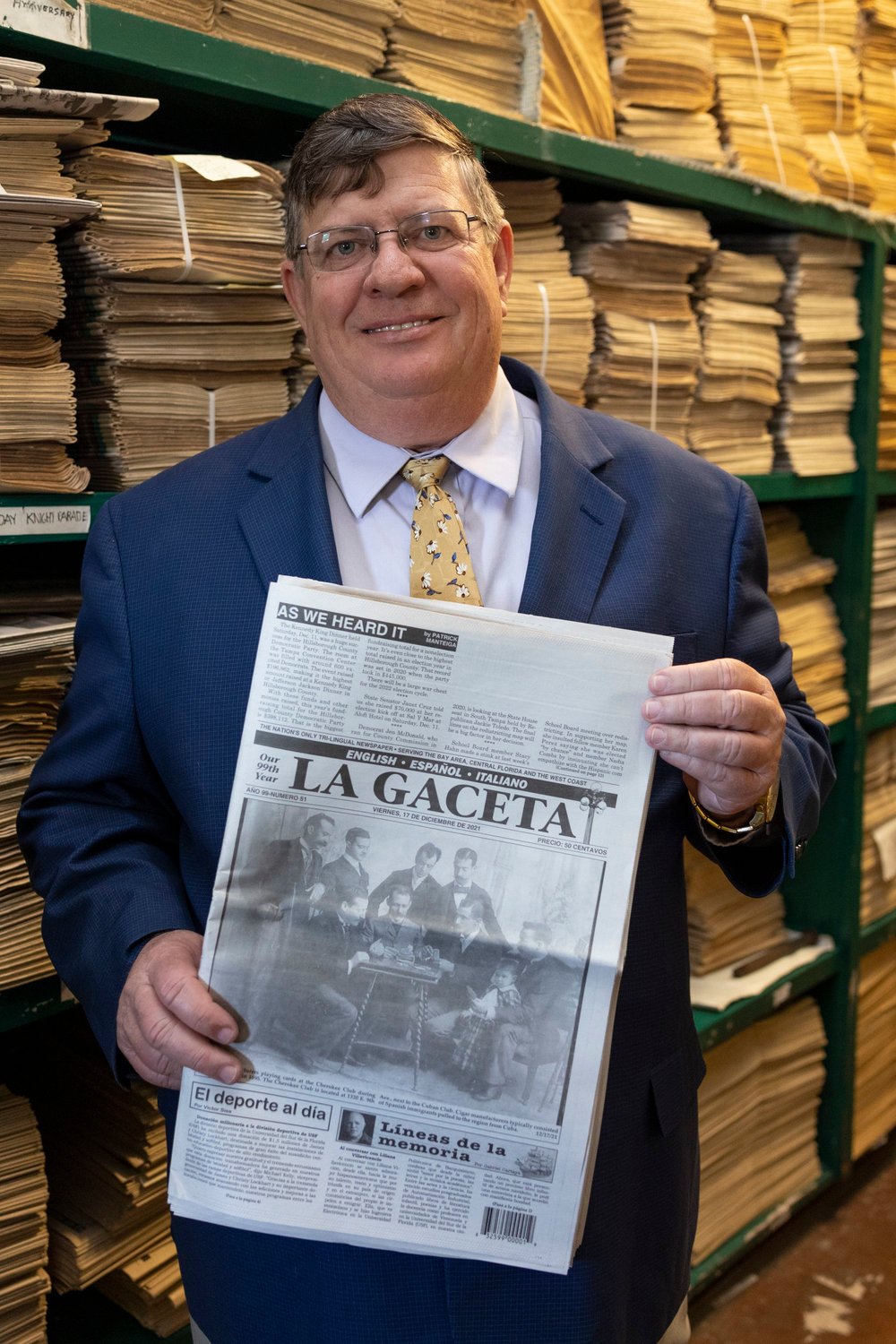 "Business has been good for the last few years," he reported. "We have a niche where we do a lot of legal advertising, and it's a very stable base of advertising. To advertise to Hispanics is popular now, so we get a lot of ads without having to work really hard. … Things are good."
E&P's Blinder asked Manteiga about the La Gaceta's future.
"You know, we survived — my grandfather, my father and I survived — because this wasn't our business; it was our child," he said. "You nurture it. You don't take from it; you give to it. I'm in this business to change the world, to change my corner of it, to make things better, and that makes it very enjoyable. If I was here to make as much money as possible, I'd find a new business."
"I think, if you really want to make a difference, if you really want to change the world, this is a great place to do it," he concluded.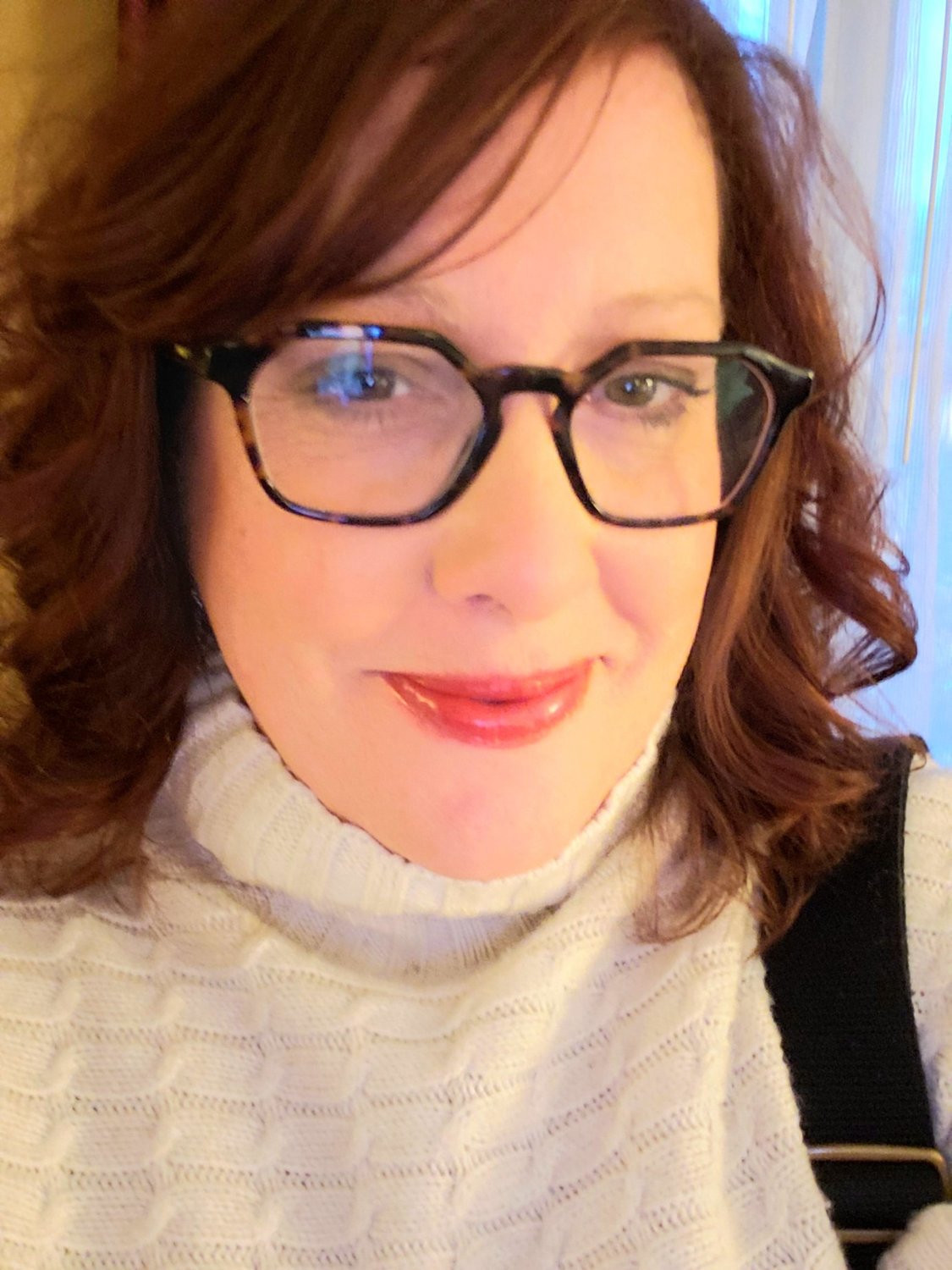 Gretchen A. Peck is a contributing editor to Editor & Publisher. She's reported for E&P since 2010 and welcomes comments at gretchenapeck@gmail.com.