Andrew Conte, Ph.D., is focused on answering the million-dollar question: How can local news be effective and sustainable — now and in the future?
A former investigative journalist, author and journalism professor, Conte is the Center for Media Innovation director at Point Park University's School of Communication in Pittsburgh.
"We had a vision for a program — a laboratory where we could try out different strategies and editorial innovation for sustainability," Conte recalled. "We are trying to preserve the local news we have and then also figure out what it will look like in the future."
The Center opened its first physical space in 2016, with classrooms, conference rooms, and a video, audio and photography production study. Two weeks before E&P's conversation with Conte in May, the Center had relocated to a high-tech media production facility on Point Park's campus.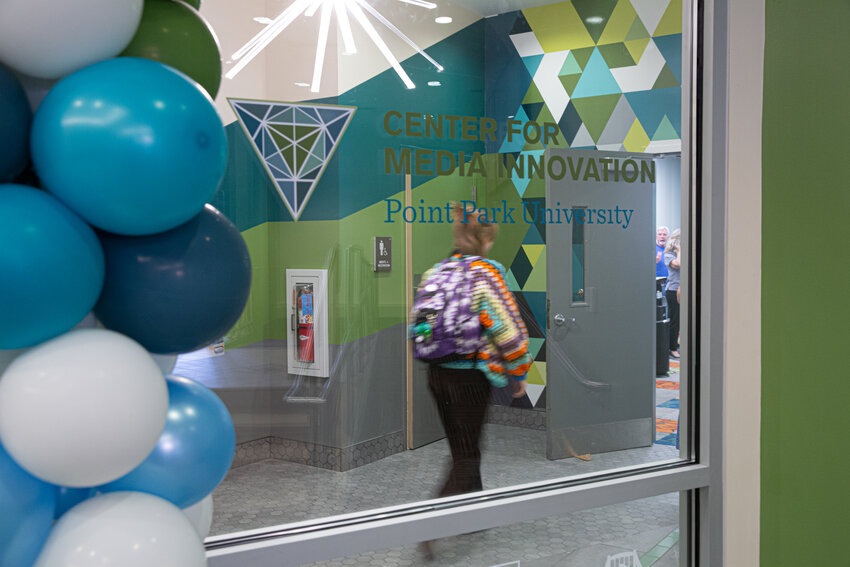 "We found that the physical space serves as a catalyst for all these different projects and collaborations. We've raised about $6 million for projects around local journalism — mostly centered on southwestern Pennsylvania and one project that's looking at news deserts around the country," he said.
The Center received funding from The Allegheny Foundation, the Henry L. Hillman Foundation and Heinz Endowments, among others. A half-dozen initiatives, like high school journalism programming, the Pittsburgh Downtown Media Hub, the Doris O'Donnell Investigative Journalism Fellowship and fundraising for it all fall under Conte's purview.
The Center also provides training and administers an internship program, which will place 12 interns at area news outlets this summer.
Empowering Pittsburgh's storytellers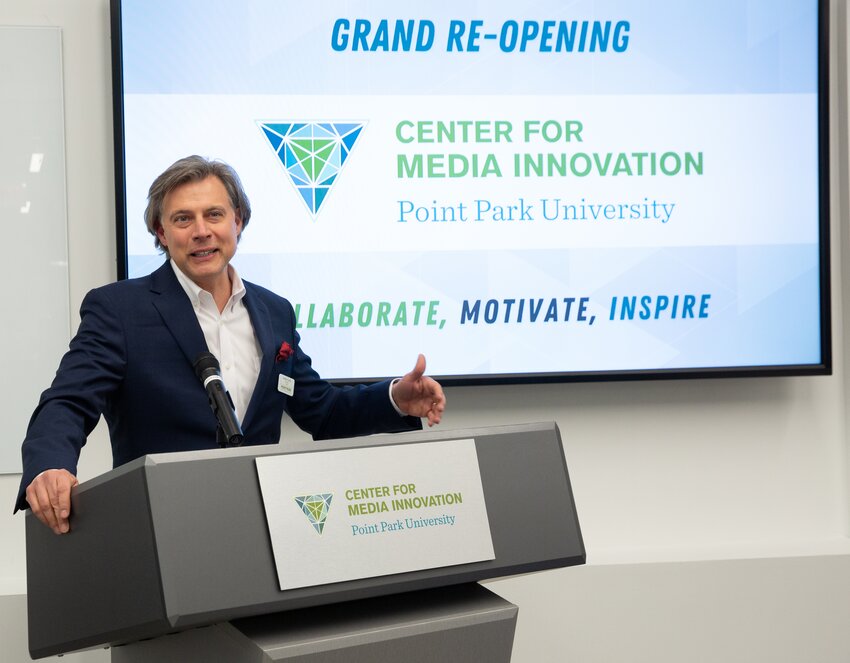 Under Conte's direction, the Center is developing a curriculum for citizen journalists — a series of nine courses, each roughly two to three weeks long.
"We know that citizens already are interested in telling stories about their local communities," Conte said. "More often, they're going on social media platforms and just putting stuff out there. Sometimes it's accurate and relevant, but a lot of times, it's mixed with misinformation or deliberate disinformation, or it's simply not relevant. If we could encourage the people doing this work, or have the inclination, and give them skills to help them do a better job, that could benefit everyone."
This fall, they'll host the first cohort, training citizens on the basic tenets of journalism.
"We'll be teaching reporting skills, how to do a good interview, media literacy, access to public records, legal and ethical issues, and also how to market their work, so they can begin to build an audience and monetize it," Conte explained.
"The courses are asynchronous, so people can take them on their own and be assessed by a live professor. With each course you complete, you get a badge, and if you complete all nine courses, you earn a certificate," he added.
Ultimately, the curriculum will be available to news publishers beyond Pittsburgh, which can leverage it as a plug-and-play solution for educating and engaging citizen journalists in their own communities.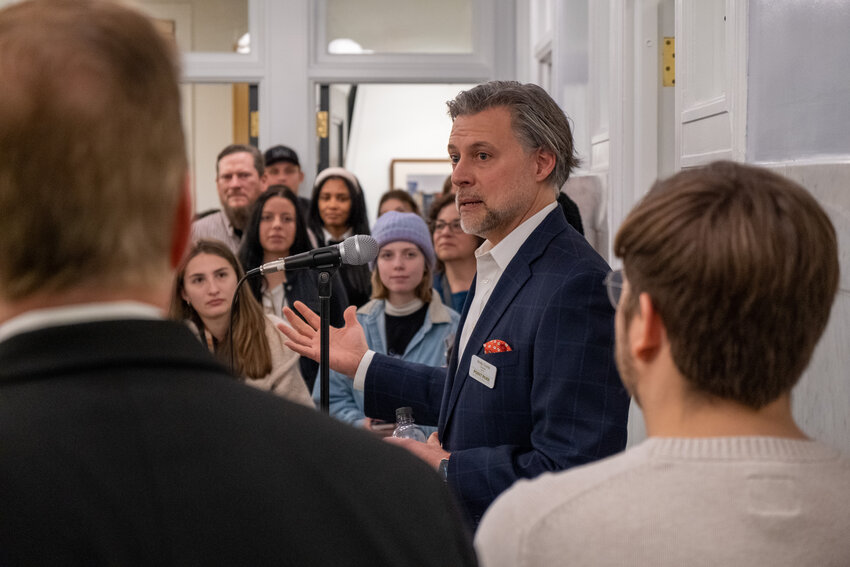 "We want to emphasize that this is not to replace journalists but to enhance the work already taking place," Conte said. "We know that even the most robust newspapers cannot cover everything."
Conte and the Center have also been integral in forming the Pittsburgh Media Partnership, a collective of 24 collaborating Pittsburgh-area news outlets.
"About four years ago, I reached out to a bunch of publishers and editors across the region and said, 'We're all working to put each other out of business. But what could we do together?' Initially, I had only one editor who said, 'Why would we do this?' Now, nearly five years later, we have 24 news outlets working together. We even got [Trib Total Media] and the [Pittsburgh Post-Gazette] to work together, which was a big hurdle. Now, they're both at the same table."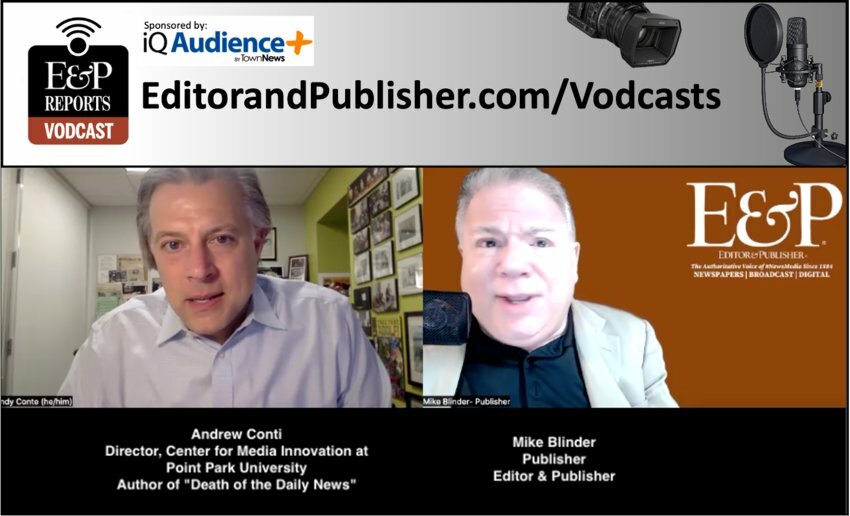 The Pittsburgh Union Progress, a digital nonprofit staffed by striking Post-Gazette journalists, is also a partner. Every two weeks, at least one editor from each outlet meets via video conference.
"Initially, we started with a fairly tight model, where we were picking a topic that everyone would work on and do stories around," Conte explained. "When the pandemic hit, we shifted to COVID coverage and that lasted for probably the first two years.'
"Each outlet brings its own perspective, and that makes the reporting so much stronger," he suggested.
Partnership members have reported on critical issues of public interest. "Right now, we have six outlets working together to do a series of stories on environmental misinformation tied to the train derailment in southeast Ohio," he said.
They've also collaborated on coverage of the environmental impact of an ethylene cracker plant. And the group is reporting meaningfully on the criminal trial of the alleged Tree of Life synagogue shooter.
"We're hoping that there will be more reporting around politics in this region since Pennsylvania is a swing state, and this is kind of a swing area of a swing state," Conte said.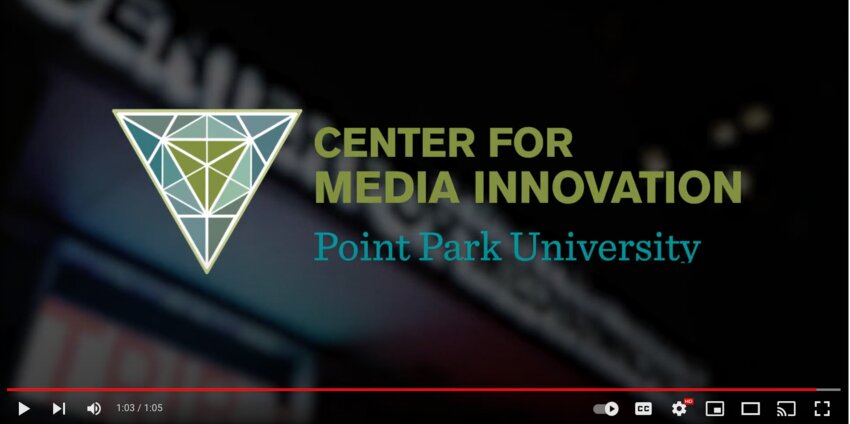 Though reporting by the partnership may be published by all of the members, there is some negotiation on initial exclusivity — for example, one outlet may request to publish content for a 12- or 24-hour period before other members pick it up.
"One of the big breakthroughs for us was the day the Fern Hollow Bridge collapsed. The publisher from the Pittsburgh Jewish Chronicle called me within a half-hour of the bridge collapsing and said, 'Hey, I live nearby, and I took photographs, but I don't really have a place to use them right now. Can I share them with the partnership?' So, we shared those and the leads he'd gotten while talking to neighbors. For me, that was like the first time we'd had a breaking news event where we had outlets thinking about the news ecosystem overall rather than their own publications. That's a real shift in paradigm," Conte said.
"We're better off if this media ecosystem has many diverse outlets, rather than the mindset that used to exist — that we're going to try to put everybody else out of business," Conte concluded.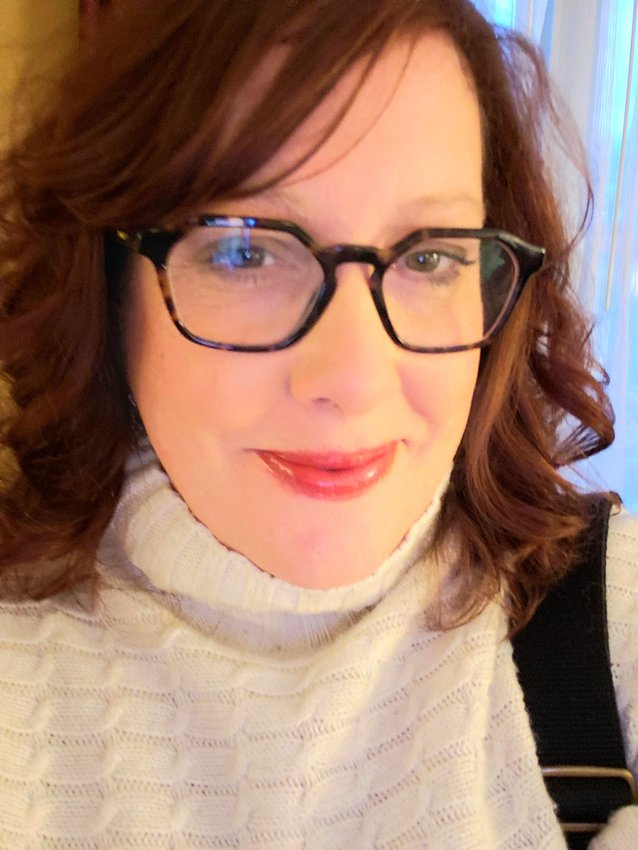 Gretchen A. Peck is a contributing editor to Editor & Publisher. She's reported for E&P since 2010 and welcomes comments at gretchenapeck@gmail.com.