Gannett Co., Inc. remains the nation's largest news publisher. With mastheads in large markets and small towns, millions of Americans rely on Gannett's newsrooms to deliver the news they need.
It has been a tumultuous 2022 for the company — especially for the employees laid off this year — replete with high highs and troubling lows. Certainly, one of the highlights for the company came when its flagship, USA TODAY, celebrated its 40th anniversary.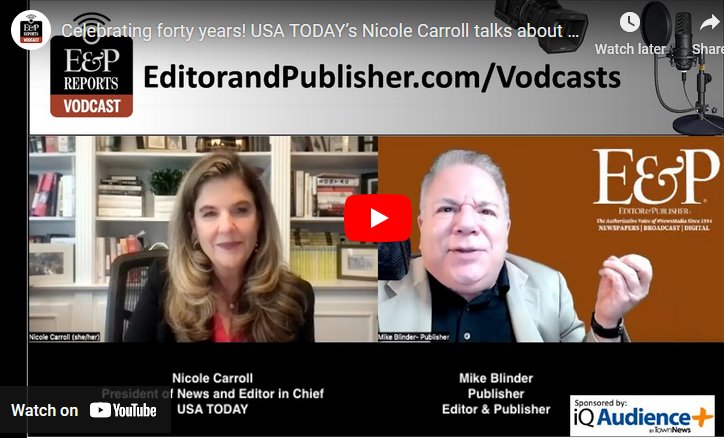 "We are leaning into our heritage of innovation," USA TODAY's Editor-in-Chief Nicole Carroll told E&P Publisher Mike Blinder during an E&P Reports vodcast in early October. "We were innovative 40 years ago. We still are today."
E&P asked Gannett CEO Mike Reed to reflect on the title's 40th anniversary — and other questions about the company — to which he responded via email.
"USA TODAY disrupted the industry 40 years ago before that term became colloquial," he wrote. "Our founders took a revolutionary approach to reporting the news, and our groundbreaking, creative methods — many of which were replicated by other media organizations — differentiated our brand from the competition.
"USA TODAY first introduced color to the newspaper industry along with infographics and popular culture stories reflecting the true perspectives of the nation," he continued. "We were ahead of our time and remain so today as we explore innovative ways to immerse our readers in our content. Our expert-driven journalism has served as the nation's source of clarity, and our to-the-point succinct style continues to inform the next generation of USA TODAY readers and subscribers."
In the press release accompanying the Q2 earnings statement, the company reported: "Total revenues of $748.7 million decreased 6.9% compared to the second quarter of 2021."
Thirty-five percent of the total revenue is derived expressly from "digital revenues," which accounted for $261.8 million; that segment saw modest 1.5% growth over Q2 the prior year.
Reed told E&P that Gannett has a goal to be "primarily all digital" in the next 10 years. He's set a goal of 6 million digital users by 2025. Data will be one of the cornerstones of that initiative, particularly first-party data about Gannett's digital audiences.
"Gannett is taking an innovative and unique approach to building a large-scale database of first-party data," Reed explained. "We are leveraging our technology in preparation for the elimination of the third-party cookie, particularly as it is retired by Google next year.
"In January of 2022, we launched Pulse, an internally built audience insights platform that supports multiple areas of our business, including advertising, marketing, product and content. We are actively deploying a micro-survey strategy that enables the collection of declared first-party data on a much higher percentage of our audience to reduce our reliance on third-party data," he added. "We are also investing in data, which is the fuel that will drive our digital transformation."
Reed is bullish on diversification. 
"Aside from the news organization, our largest business is Digital Marketing Solutions (DMS), which is truly complementary to our mission of empowering communities to thrive by enabling local businesses to leverage technology to grow their customer base," Reed explained. "DMS has seen consistent revenue growth and expanding margins. In the second quarter of 2022, our DMS business generated its highest quarter of core platform revenue of $116 million, up about 11% compared to the same quarter a year prior."
The CEO also sees a future based on strategic partnerships and diversification from its core news business. He gave two examples of partnerships. Gannett partnered with T-Mobile to offer a free six-month trial promotion of USA TODAY as part of the telecom company's "T-Mobile Tuesdays" campaign.
"We also partnered with The Weather Channel, offering premium USA TODAY subscription bundles," he noted.
Reed also reported "significant growth" for Gannett's events and promotions business, USA TODAY NETWORK Ventures, as well as for its consumer product review website, Reviewed.com.
"In 2021, we hosted over 250 events that reached over 6.6 million consumers," according to Reed.
Reviewed.com operates from a testing facility in Cambridge, Massachusetts, where the company employs more than 100 scientists, product experts, writers, editors and others.
"We have seen incredible growth from this business over the past few years and expect that to continue as we further expand our verticals and reach. Reviewed launched a dedicated accessibility category, focused on providing in-depth product insights for adaptive products, assistive technology and accessible design for people with disabilities and their caregivers," Reed reported.
There's also Gannett's sports betting and online gaming business, which launched in 2021.
Asked if he's concerned if Gannett's core news business — its news brand — might be diluted by these other ventures, Reed replied, "Not at all. The brands in our portfolio complement our mission to empower communities to thrive, whether it's by providing product reviews, breaking news, producing local events or providing DMS services. … If you look across the larger media landscape throughout the last decade, we have seen expansion beyond traditional news into varied product offerings and different types of content. As the traditional revenue streams we largely relied on, such as print advertising and print subscriptions, continue to transition to digital, we are also adapting to new revenue opportunities. These diversifying revenue streams help us to ensure we can support our ongoing news efforts in an increasingly digital world."
Gannett has spent the past two years selling off small-market titles, including some sold to local owners who reinvested in newsrooms and local news coverage. One of the brokers who fostered those deals told E&P that she felt it was important to Gannett executives to see the news outlets live on under new ownership rather than being simply shuttered.
"On a number of occasions, we have been approached by individuals or companies interested in taking ownership of one or more of our newspaper brands," Reed said. "We carefully consider what is best for Gannett, the community and our employees — and are thrilled that these newspapers, many of which have been published for generations, will continue their legacy into the future."
While the company continues to sell off newspapers and real estate, it's also paying down the company's mammoth debt due to the GateHouse merger.
In the Q2 earnings statement, the company reported it had "repaid $26.9 million in debt using the proceeds from real estate and other asset sales totaling $11.8 million and its scheduled quarterly amortization of $15.1 million." By October, it had paid down another $55 million.
An ominous August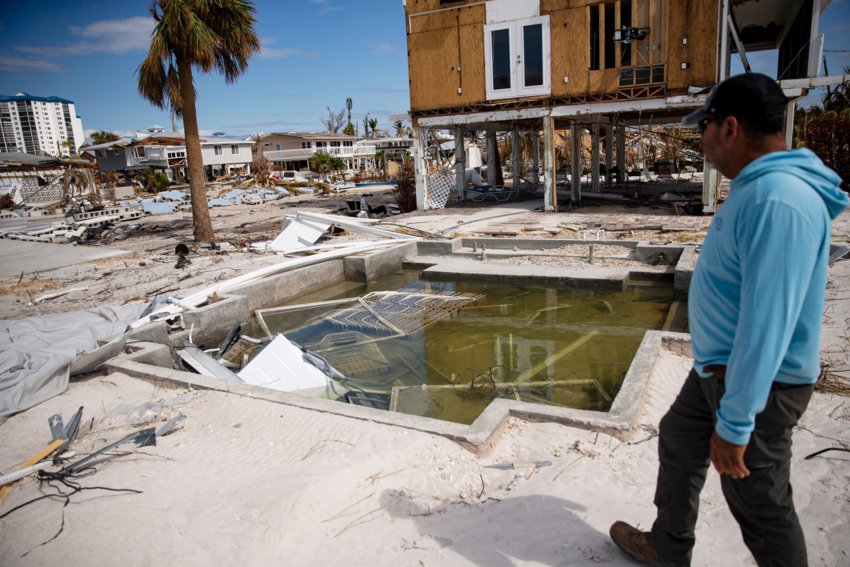 E&P asked Reed about the 400 layoffs the company recorded in August and about criticism that many of Gannett's newsrooms have been so gutted that they've lost touch with the communities on which they're supposed to report.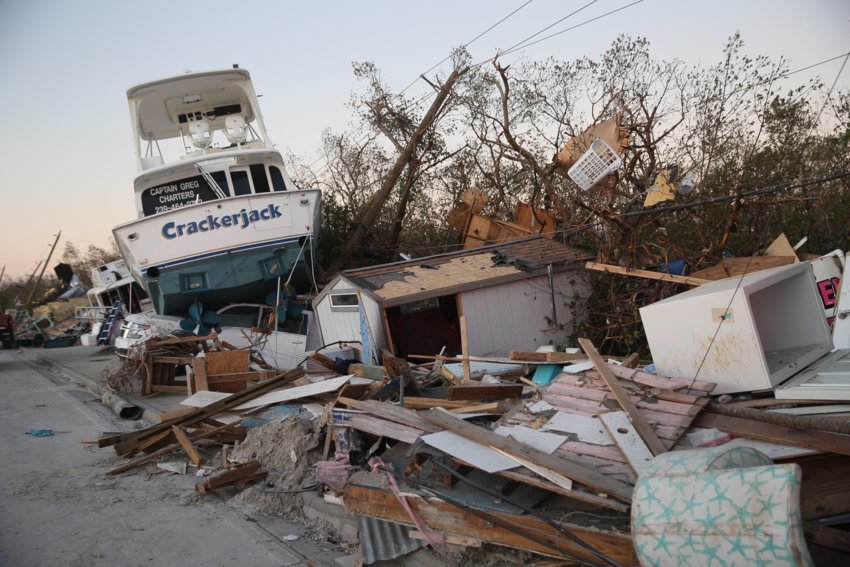 Reed pushed back on the suggestion, telling E&P, "We remain very committed to our mission of serving communities by delivering trusted journalism. That said, our industry has been under severe pressure for quite some time as digital ecosystems have evolved, and we need to adapt accordingly. Our network of over 200 local media outlets spans 45 of the 50 United States. We recognize that local journalists are the livelihood of news for the communities where they live and work. Never has that been more evident than in our coverage of Hurricane Ian, where our 18 daily publications in Florida delivered important, impactful news and real-time updates in a crisis situation; the enterprising coverage following the Uvalde school shootings; and our revealing investigation of a 10-year-old who had to cross state lines to obtain an abortion in Indiana."
Reed estimated that Hurricane Ian affected more than 1,000 Gannett employees in Florida.
"Our entire network has been heroic in the response, and they truly inspire me," he said. "We continue to check in with our impacted employees, and our People Resources Team is arranging emergency assistance for those in need. In addition, we have activated Gannett Cares, a program established by the Gannett Foundation to help our employees cope with unexpected financial hardships as a result of catastrophic disasters."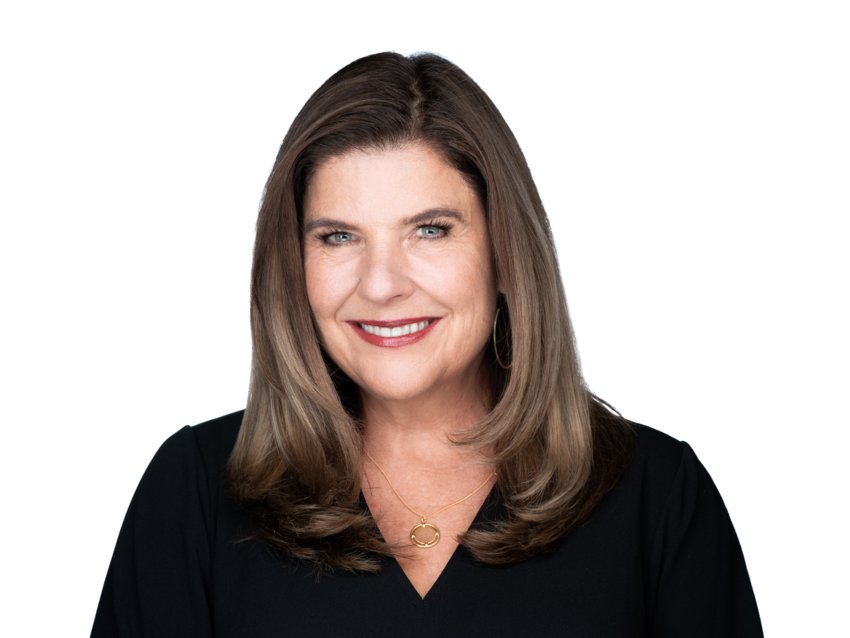 Reed encouraged E&P readers to check out USA TODAY's President of News and Editor-in-Chief Nicole Carroll's Sept. 29 column recounting how Gannett's journalists kept information flowing to the public even while their own lives, homes and loved ones were imperiled.  
Deploying austerity measures

In mid-August came the gut-wrenching social media posts from former Gannett reporters, editors, columnists and visual journalists who were pink-slipped.
At the Panama City News-Herald in Florida, Sports Editor Dustin Kent was laid off. Kathryn Cargo announced her last day as the business and city government reporter at the Corpus Christi Caller-Times. Olivia Bergmeier, a digital journalist and photographer, took to Twitter to announce her last day at The Hutchinson News on Aug. 16. Maureen Sullivan, the editor and sole employee at two Gannett weeklies — the Grafton News and the Millbury-Sutton Chronicle — was laid off.        
A staggering number of talented people and institutional knowledge were cleaved from the company.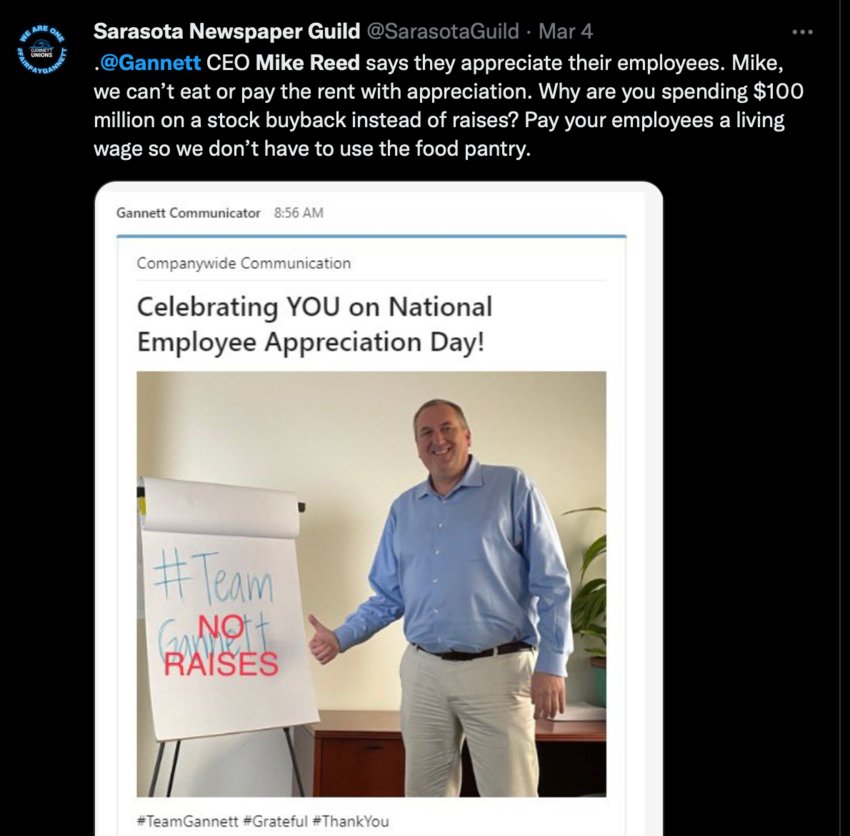 Twitter lit up with "we're hiring" posts by other news publishers eager to fill their own rosters and keep those journalists employed in news.
On Aug. 11, NewsGuild chapters at Gannett newsrooms around the country participated in a "Local News Lunch Out," protesting layoffs and stock buybacks.
Gannett's CEO personally took flak on social media for the layoffs, which Reed acknowledged represented 3% of Gannett's U.S. workforce across all company functions.
On Aug. 10, the NewsGuild-CWA tweeted: "Hey @Gannett has Mike Reed resigned yet?"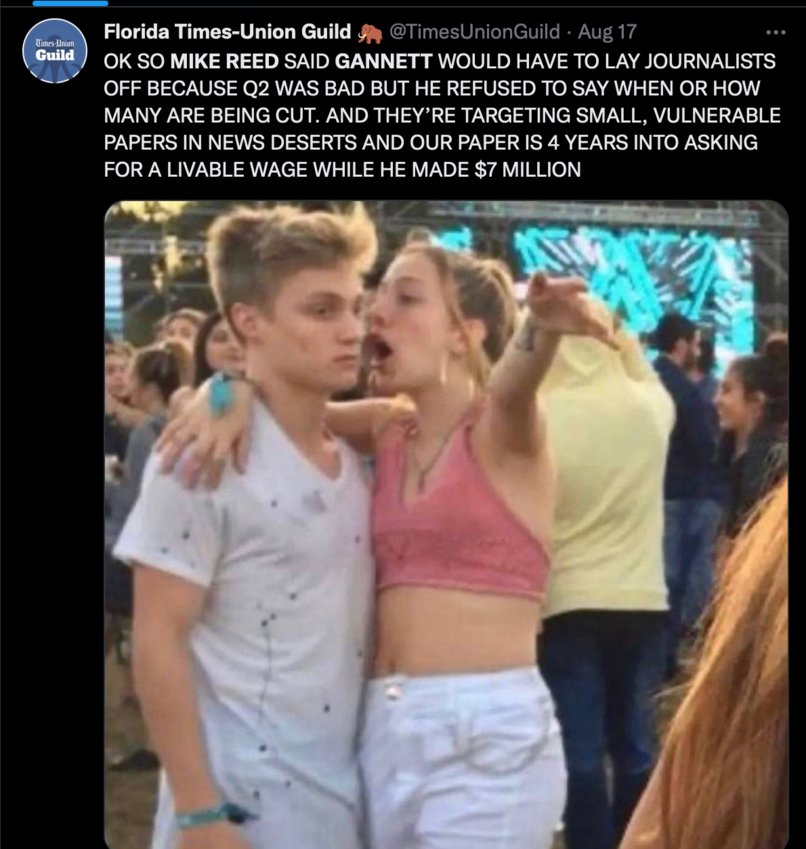 He was further criticized for his sizable salary ($900,000 of his total $7.74 million earnings in 2021) and for padding his portfolio.
On Aug. 8, just before the layoffs, Reed disclosed to the U.S. Securities and Exchange Commission (SEC) that he'd acquired another 500,000 shares of Gannett stock (at $2.44/share).
"With regard to my investment, I believe in our mission, and I have complete conviction in our strategy, which is why I decided to further invest in Gannett," Reed told E&P.
At deadline, Gannett's stock (NYSE:GCI) was trading at $1.35/share, a remarkable contrast to its most recent high (2018) of $18.76.
In an Oct. 12 statement, NewsGuild-CWA President Jon Schleuss said, "Gannett only cares about cutting costs by bleeding newsrooms dry. Gannett doesn't care about journalists, the local news our communities depend on, nor the survival of one of the most important pillars of our democracy. … America's journalists call on Gannett to cease the cutting, invest in our newsrooms and pay journalists enough to thrive in the communities they cover. Gannett should eliminate its extravagant executive pay, fire its anti-journalist lawyers and immediately suspend its stock buyback program.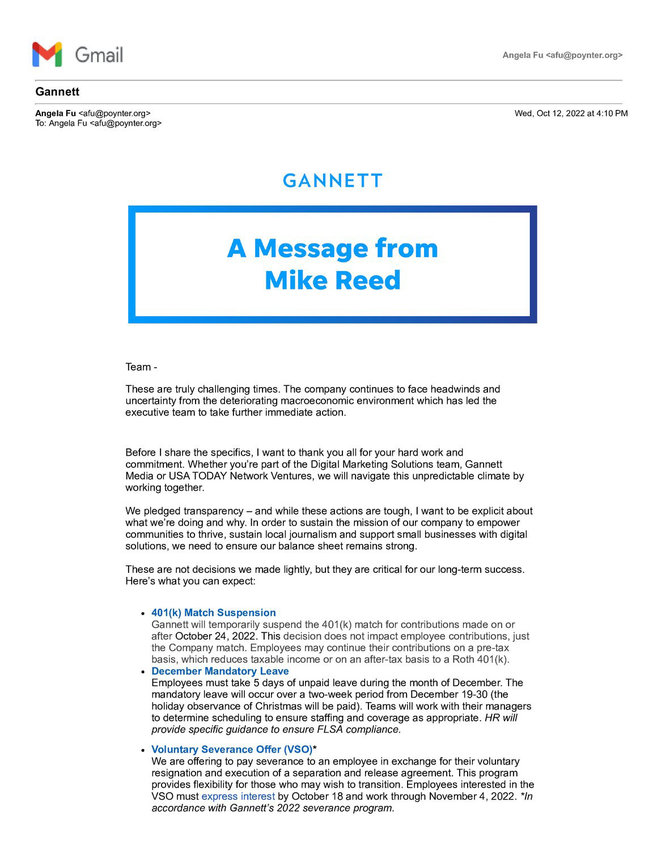 "Gannett cannot cut its way out of financial mismanagement," Schleuss continued. "It must invest in journalists if it has any chance to grow. Every American, every community and our democracy depend on it."
By mid-October, Gannett's executive offices had more bad news. Reed informed the company by internal email (and published by Poynter) that employees would be required to take a one-week unpaid leave this December. Beginning on Oct. 24, the company "suspended" its 401(k)-matching plan. Reed asked for volunteers to cut back their hours, take extended unpaid leaves and opt for "VSOs" — voluntary severance offers. Reed vowed to take a paycut in 2023.
"Gannett will cease overall hiring with the exception of key revenue and operating roles as well as positions deemed critical," Reed's email read.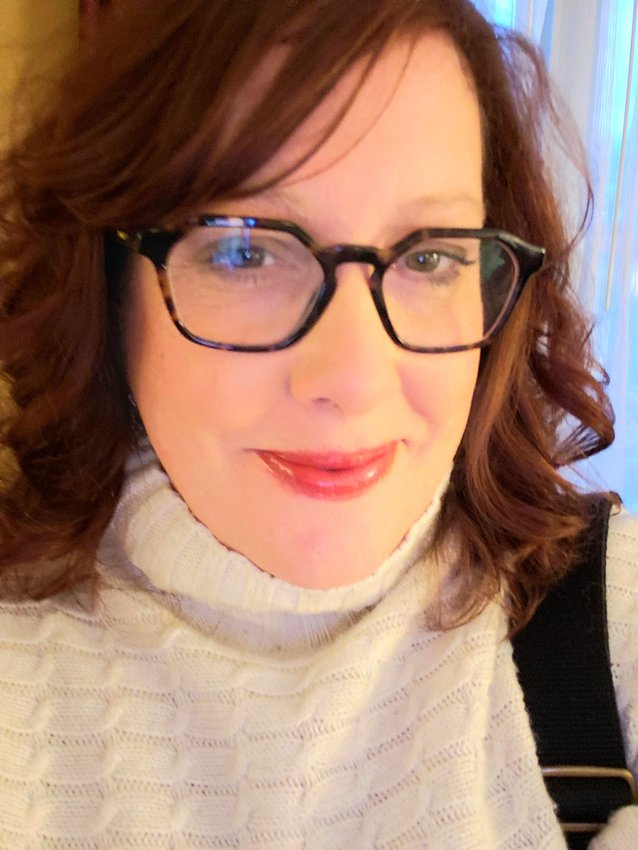 Gretchen A. Peck is a contributing editor to Editor & Publisher. She's reported for E&P since 2010 and welcomes comments at gretchenapeck@gmail.com.