In a recent post from the American Press Institute, they cited: "Concentrated efforts to highlight diversity are necessary for reaching new audiences and staying relevant to younger changing audiences. Readers pay attention to the content that speaks to or serves their identity. Diversity is a journalism imperative."
The API goes on to add that more diversity, equity and inclusion (DEI) within the news publishing industry is imperative because: "Without accounting for the range of lived experiences, we fail to serve parts of our communities. Journalism, in its truest form, should be produced for the benefit of all, not only those who wield a particular power, class or authority."
In a recent press release, Editor & Publisher (E&P)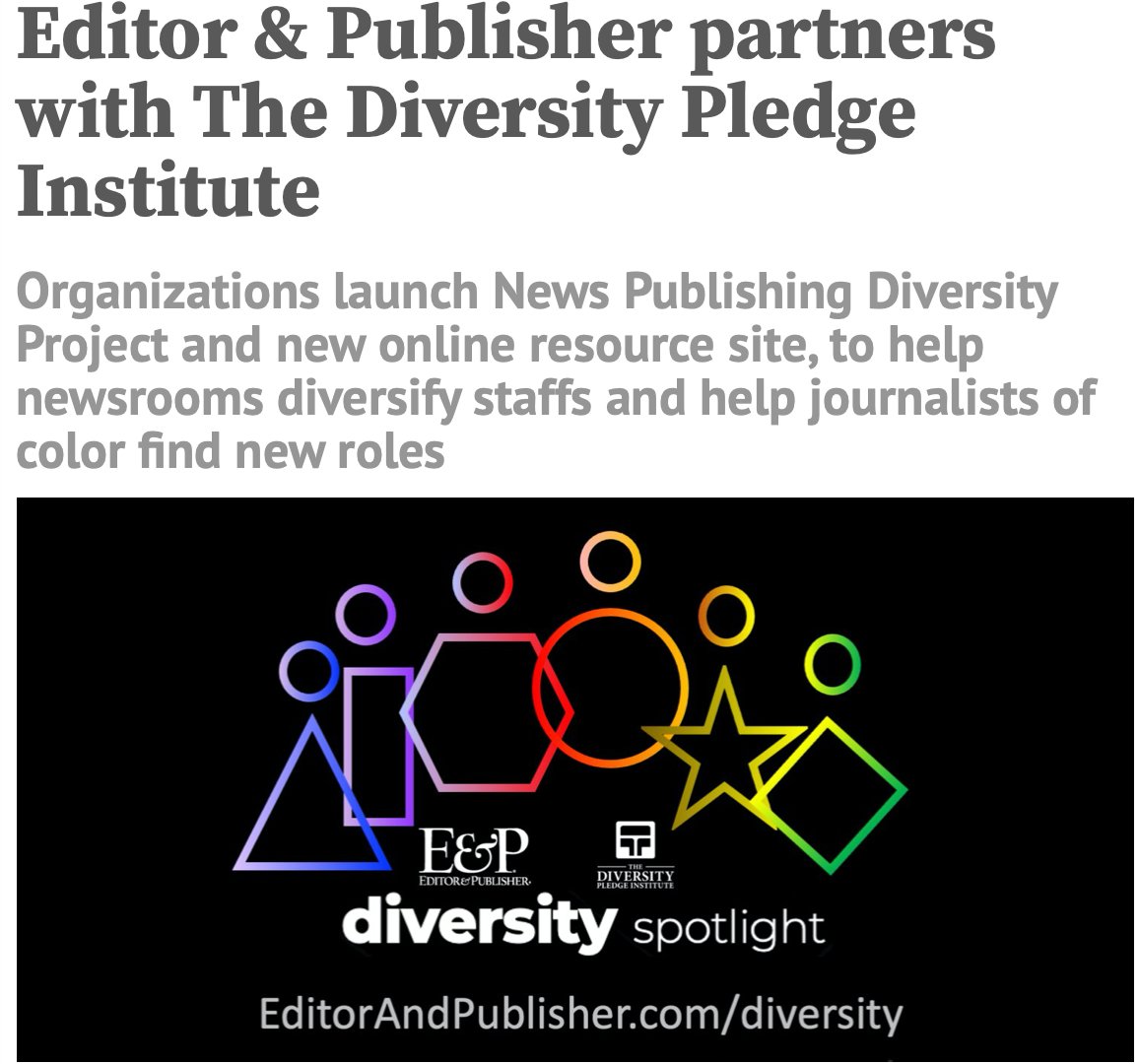 announced a new partnership with The Diversity Pledge Institute (DPI), a nonprofit organization addressing newsroom diversity by working with employers to improve hiring and retention of journalists of color and by identifying skilled journalists of color and preparing them for news careers. E&P and DPI have launched a new resource site called "Diversity Spotlight" that features exclusive editorial content and links to all relevant resources and stories to help publishers find relevant content in one location and create a more diverse and inclusive workplace.
Also included with that platform is information and access to the many training sessions around diversity, equity and inclusion offered by The Poynter Institute.
In this 124th episode of "E&P Reports," Publisher Mike Blinder interviews Larry Graham, founder and executive director of The Diversity Pledge Institute, along with Doris Truong, Director of Training and Diversity at The Poynter Institute, about the importance of achieving more diversity, equity and inclusion (DEI) within the news publishing industry and what resources are available now to help executives accomplish those goals.