The 2023 class of 10 News Publishers That Do It Right represents our industry with small-town publishers to large properties; monthly, weekly and daily publications; legacy print, digital publications, business and alternative publications — representing the breadth and depth of our industry. Each has faced challenges and innovated to overcome them, and each has a story to tell — revenue, content, community service, engagement, business model or platform. We're excited to bring these publishers that do it right to you for energy and ideas. We at E&P are inspired by what each one does to keep news vibrant in their local communities.
(Alphabetical, by publication name)
Bucks County Herald
Doylestown, PA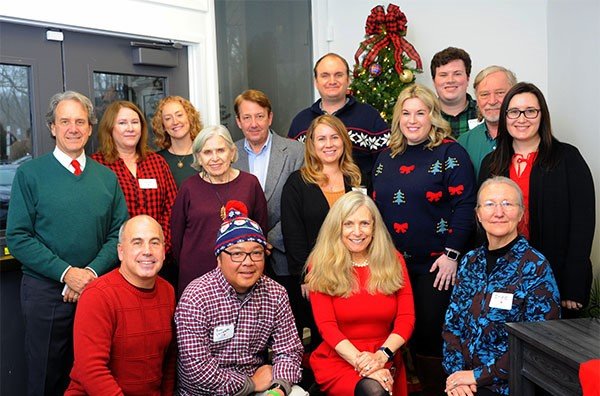 When veteran community journalist Bridget Wingert and her late husband, Joseph T. Wingert, founded the Bucks County Herald in 2002, it was doubtful that they expected the Herald to grow to what it is today — a beloved, award-winning community printed paper with the highest readership in the region. Covering all of Bucks County, Pennsylvania and half of Hunterdon County, New Jersey, including nine school districts and more than 25 municipalities, the primary publication, the Bucks County Herald newspaper, is published in print and online every Thursday and emailed as a replica edition to subscribers. Along with email newsletters, niche magazines and seasonal arts and entertainment guides, Bucks County Herald brings community news, nonpartisan coverage of local government news, voter education and civic engagement, health and wellness, local environment, education, sports, youth development, and local arts and culture — all this with a team of 21 full- and part-time employees and a bevy of freelancers.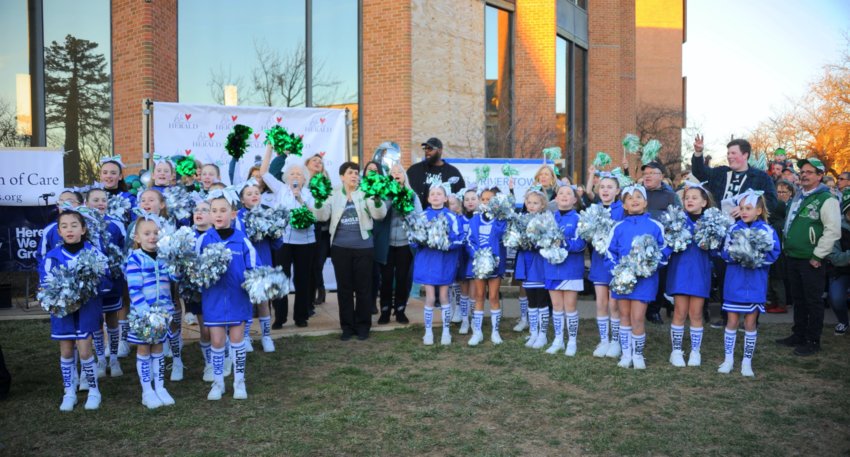 When the pandemic hit and advertising plummeted by 70%, the Wingert family turned to their community for support, and the community stepped up with checks delivered by mail and by hand. Bolstered by the community support they experienced and following what their neighboring Philadelphia Inquirer had done, the Wingerts started a foundation that now owns the nonprofit community news organization. This has been such a boost for local journalism that, celebrating the Herald's 20th anniversary last fall, the Foundation produced a video, "Miracle in Bucks County: The remarkable true story of how ordinary people saved their newspaper." The video was screened before 400 guests at a fundraising celebration and has been viewed thousands of times on the Herald's YouTube channel.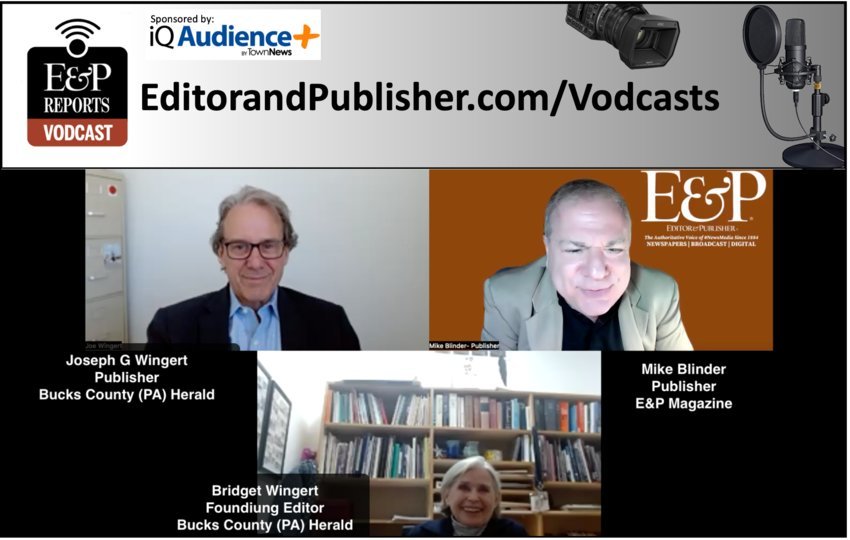 Nonprofit status has only increased the commitment to local news. They are rebranding their Senior Living Magazine to Prime Time Magazine after feedback from readers. They are growing their "Best of the Region" program launched last year; this year's program will include new elements and an event. And they are planning a new weekly arts digital newsletter to launch this spring.
Is it working? Record-setting revenue increases in 2021 and 2022 prove that it is, with over 20% print and digital growth each year. Growth in advertising revenue, publications, donors and readers has come by "satisfying our readers' hunger for trusted, nonpartisan local news." That's the miracle in Bucks County.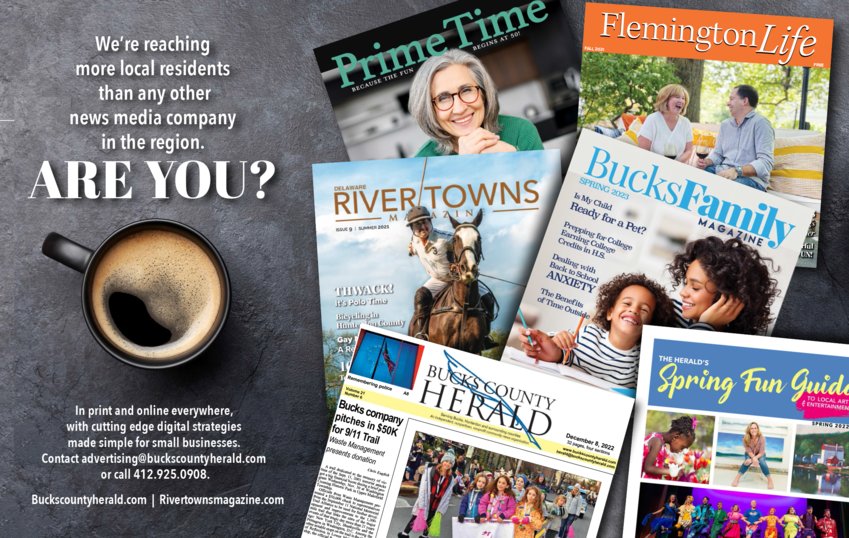 Business Publication Corporation
Des Moines, IA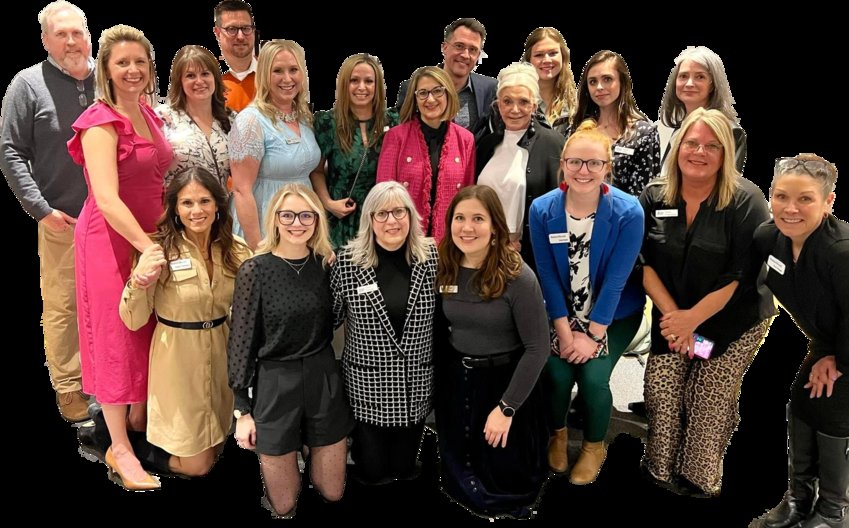 A small niche publishing company serving the business, cultural and philanthropic communities in Iowa's capital city is innovating rapidly in a changing media landscape, laser-focused on meeting the evolving needs of its readers. Business Publication Corporation (BPC), founded as a business publishing company in 1983 by visionary entrepreneur Connie Wimer, now includes three divisions — the business journal, magazine division and custom publishing arm. This year, they will celebrate the 40th anniversary of the flagship weekly publication, the Business Record, and the 20th anniversary of Des Moines' cultural publication, dsm magazine, published six times yearly. Across its three divisions, BPC produces over 50 print and digital products and hosts more than 40 events each year.
BPC has enjoyed steady growth in the past few years — adding to staff and expanding products and services even during the pandemic in order to invest in the future. Even with these investments, they have achieved more than a 20% revenue growth since 2020, increasing their margin growth to remain sustainable. In addition, increases across all divisions in newsletter open rates, website traffic and social media engagement spur revenue growth. Individually, BPC's LinkedIn followers have grown by 177%, and dsm magazine's Instagram followers are up 34.5% in the last 12 months.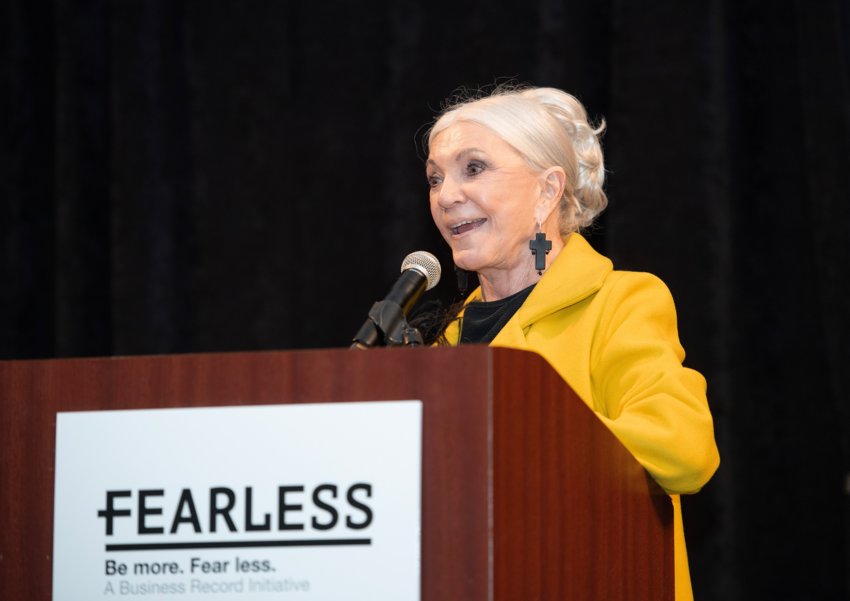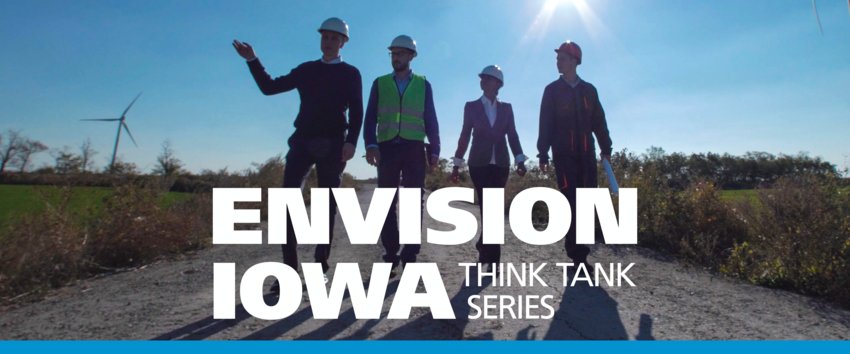 Events are leading the way in 2023 with the successful Discover Diverse Des Moines' third-year event in June. They also look forward to evolving this year's statewide Envision Iowa Think Tank and event, focusing on the three themes of People and Culture, Business Opportunities and Infrastructure. Internally, the BPC staff is excited about the upcoming graduation party for team members who have attended their first Leadership Academy. By adding digital elements across the board, refining its event strategy, focusing on inclusive elements and working to generate revenue opportunities and expand cost savings, the Business Publication Corporation is charting a path for the future.
Cleveland Jewish Publication Company
Beachwood, OH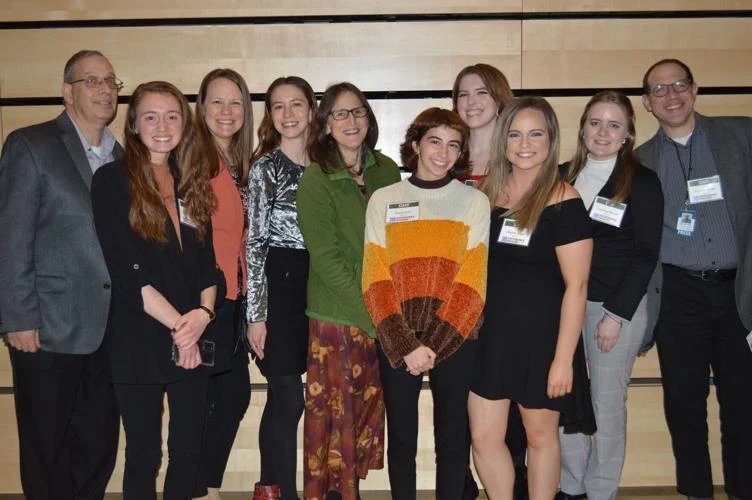 Building on the success that put them on this list in 2021, the Cleveland Jewish Publication (CJPC) continued to add to their publications, the Cleveland Jewish News and the Columbus Jewish News, by expanding to a new market — Akron, Ohio — and adding a third newspaper, the Akron Jewish News with a companion website and a new glossy magazine. Founded in 1964, the Cleveland Jewish Publication Company has, for nearly 60 years, remained one of the few independent, community-owned multi-media news publishers that consistently provides its readers with a quality weekly newspaper that fully offers local, national and world news of Jewish interest.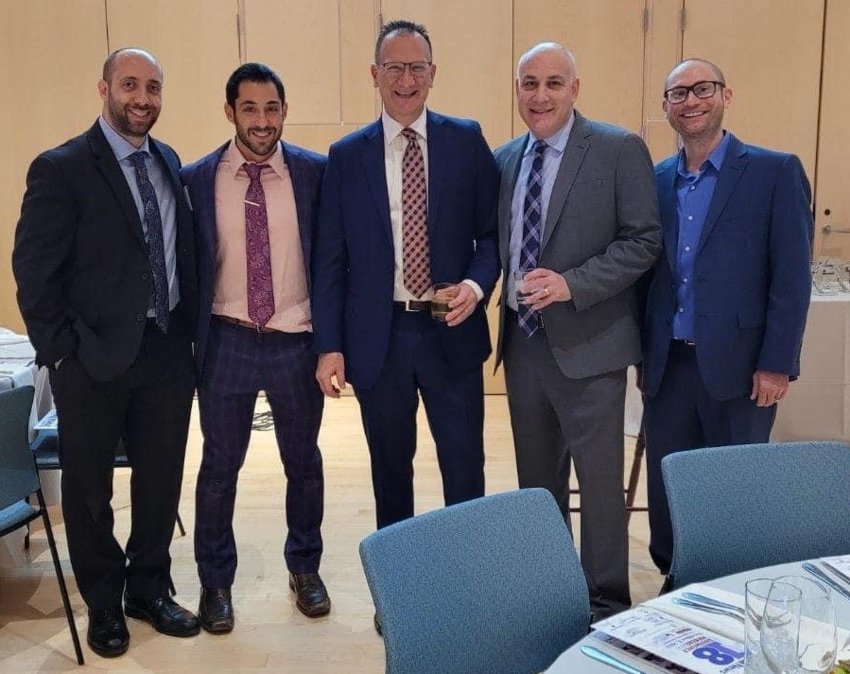 Adding a custom publishing division generated significant additional income for CJPC by partnering with local suburban municipalities to launch city magazines and tribute magazines for local and national organizations, associations and businesses. In addition, an events division began hosting signature community events with national Jewish entertainers, journalists and newsmakers, bringing in another revenue stream. In 2022, CJPC launched another revenue-generating stream with the creation of a profitable consulting business. These divisions have helped CJPC grow revenues in 2022 by 10% and continue profitability. They generate over 600,000 pageviews monthly and see continued growth in their daily and weekly e-newsletters, with their display ad positions remaining sold out for consecutive years.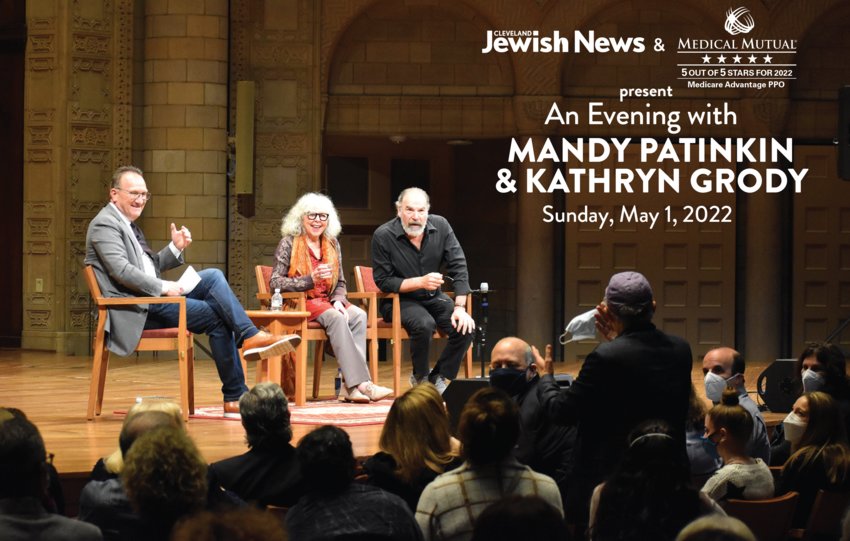 On the editorial side, the CJPC has been named the best newspaper in the state — competing against large dailies in this space — and in 2022, The Press Club of Cleveland named the Cleveland Jewish News Best Local News Section. In 2022, they began a strategic focus to engage with the 25-45 "Jew-ish" demographic in their content, outreach and programming. Although "Jewish" is in their name, they identify and report on stories and profiles on mosques, the Black community, Jews of Color, racism, the Palestinians, the interfaith community, and LGBTQ+ communities. They have often quoted and featured members of the Catholic Diocese of Cleveland.
We expect continued growth for CJPC as they launch their first podcast series in 2023, introduce a new mobile news app and enter the TikTok platform with new local news content and features to further engage their readers everywhere they are. Whatever the future brings, Cleveland Jewish Publication Company will continue to innovate and find creative ways to cover relevant news for their readers and remain sustainable as a news organization.
EO Media Group
Salem, OR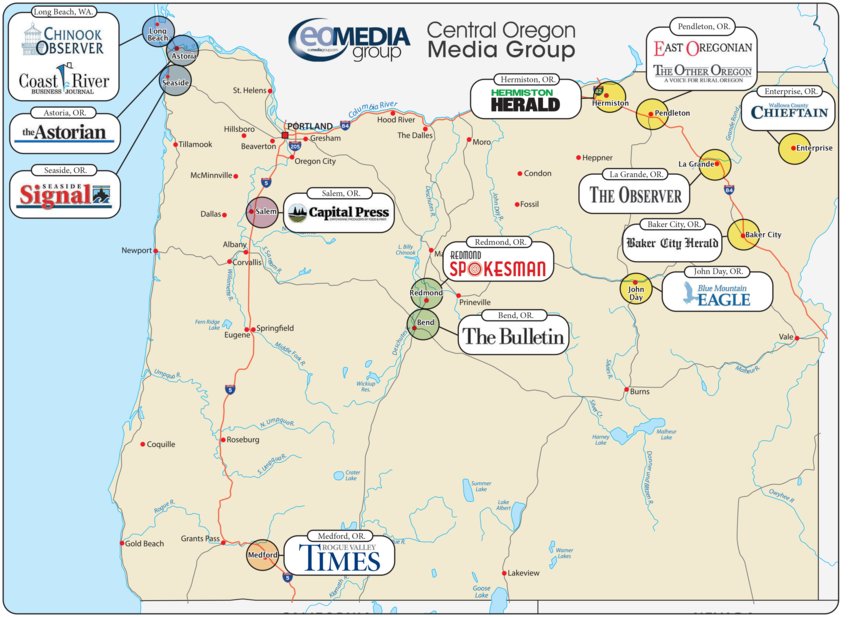 Family-owned over four generations since 1908, EO Media Group owns 13 publications across southwest Washington and Oregon. In addition, they cover the state legislature with a two-times weekly newsletter, Oregon Capital Insider, in collaboration with Pamplin Media Group. Their quarterly magazine, The Other Oregon, covers topics from a rural perspective, along with its classified agricultural publication, Capital Press. This commitment to rural journalism led to their nonprofit Fund for Oregon Rural Journalism (FORJ). Within the nonprofit, they have also launched a two-year program, Future Journalists of America, which embeds high school students in newsrooms to learn media literacy and journalism skills, report community news from a regional youth perspective and learn modern techniques to operate and sustain a news organization.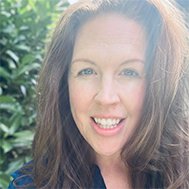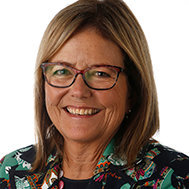 This company of 180 full-time employees and more than 60 freelancers has recently grown with the Rogue Valley Times (RVT), started in Medford, Oregon, when the Mail Tribune shut down with a two-day notice. With the help of media partner BLOX Digital, EO Media launched the new publication's website in less than three weeks and launched a three-times-per-week print product. The initial staff of 16 at the RVT is expected to grow to 32 when fully staffed.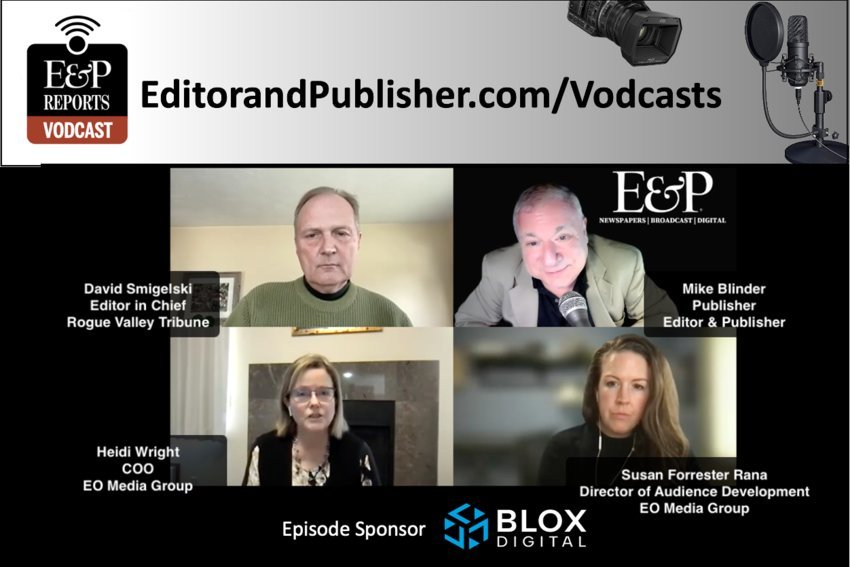 Like most of the industry, EO Media's revenue took a hit during the pandemic, especially in local display and legal ads. However, with their participation in the Google News Initiative and consistently beta-testing new products and features with BLOX Digital, they are growing consistently year-over-year in revenue and profitability. Their two-year goal of growing reader revenue at each of their publications to a level that will fund and sustain their news-gathering operation with adequate staffing and competitive wages has led them to hire two audience engagement editors to reach new audiences. They have also transitioned to a two-tier cost-basis subscription model with a fee that covers their news-gathering costs and a separate production and delivery fee for print subscribers.
Committed to building relationships and partnerships across the industry, EO Media continues to keep its content thriving and relevant by sharing best practices, promoting its journalists and the value they add to their communities and helping all of their publications show up well online and in print. Their goal? Creating a better customer experience will only make EO Media's future more sustainable.
Georges Media Group
Baton Rouge, LA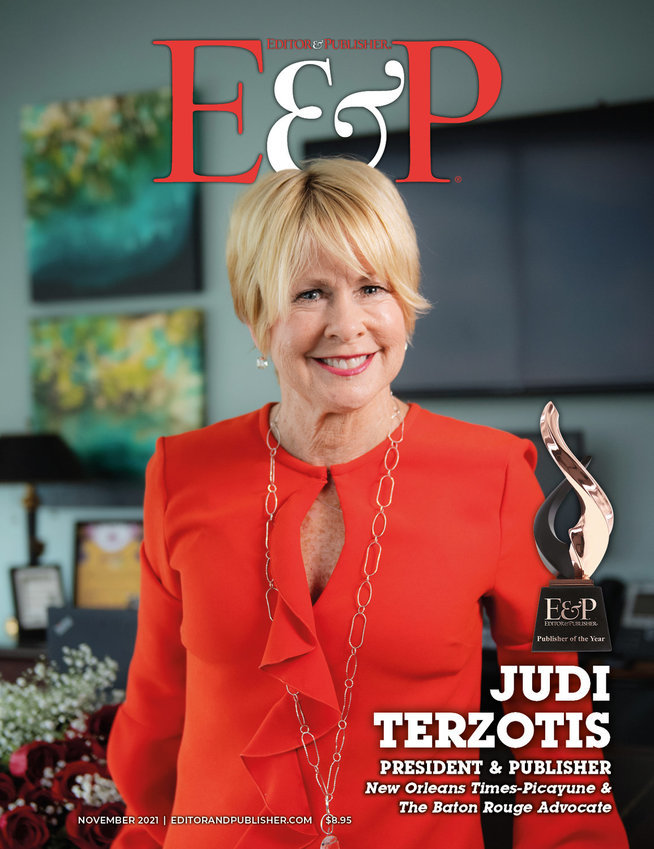 In an era of defeat and retreat among many publishers, Georges Media Group, Louisiana's largest local media company, has skillfully navigated difficult times with a tenet of "Imagine and Reimagine" — imagining new endeavors and reimagining existing ones. Operating in their core markets of New Orleans, Baton Rouge and Lafayette, Georges Media Group provides local news coverage that holds the powerful accountable, unites their communities and celebrates Louisiana while building a thriving business by creating impactful journalism that is indispensable to their readers and advertisers.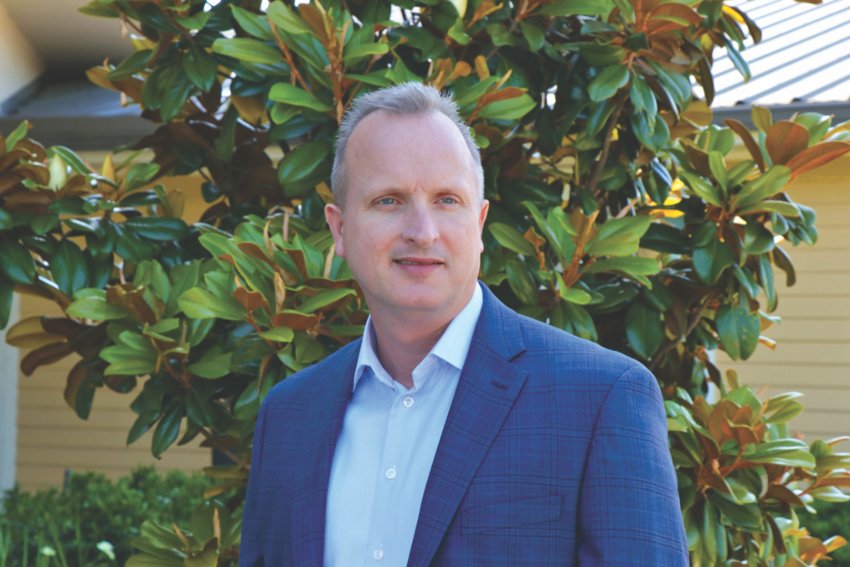 Over the past five years, Georges Media Group has more than doubled in size to 385 full-time employees and grown its publication portfolio two-fold. Their investment in people has returned a 10.4% increase in reader revenue since 2021 and a 379% increase in digital revenue year-to-date. Their "Mardi Gras for All Y'all" event, which started as a virtual answer to the Mardi Gras parades halting during the pandemic, has been reimagined post-pandemic with live stream broadcasts to let the world in on the magic of Mardi Gras. And the world responded with more than 1.8 million viewers and 96,000 hours watched.
Imagining new products brought "Louisiana Inspired" in the fall of 2022, a weekly special section in print and online that focuses on the good news that they learned their readers were craving. Since its inception, "Lousiana Inspired" has generated $350,000 in revenue. And ClueDat, a Wordle-inspired online trivia game with a Louisiana flair, has banked $40,000 per month in reader revenue, with readers coming back to their websites daily.
Not all projects are revenue-driven — like their News in Education program, which provides access to their journalism in K-12 grades and to educators across the state. Their next steps in the program will be to seek grant funding from organizations invested in education and the success of Louisiana's next generation of leaders.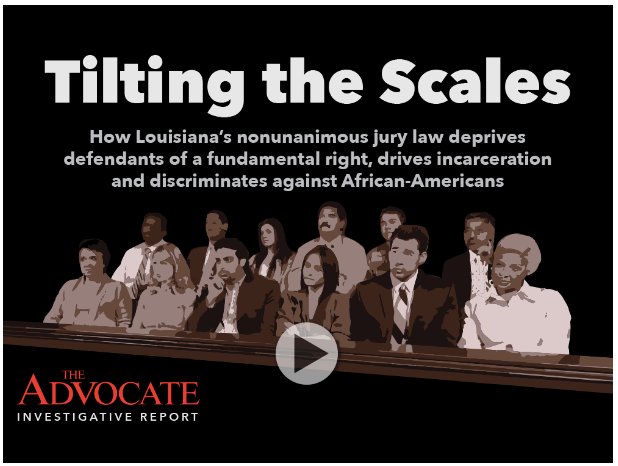 Georges Media Group investigative journalism team of nine reporters, editors and data journalists won a Pulitzer Prize in Local Reporting for "Tilting the Scales," a series on a state law that allowed for nonunanimous jury verdicts and subsequently intentional mistreatment of Black defendants, made waves of change across Louisiana. Democrats and Republicans alike lauded their efforts to bring a century-old injustice to light, and their journalism was directly responsible for the state legislature overturning the law. With groundbreaking journalism like that, Georges Media Group's growth is essential to the health of their Louisiana communities.
Hearst Connecticut Media Group
Norwalk, CT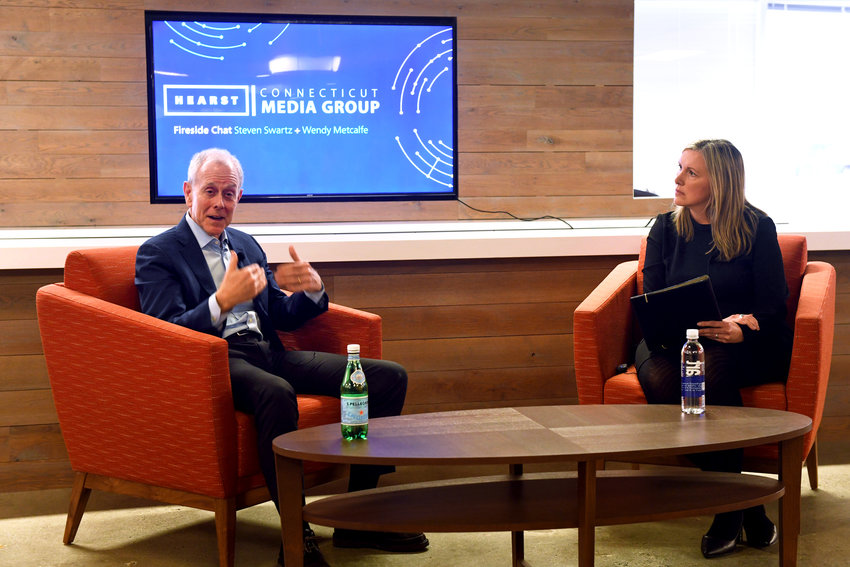 Hearst Connecticut Media Group (HCMG) is an extensive network of daily and weekly newspapers, websites, magazines and an app. HCMG's newsrooms not only cover scores of communities across the state, but they recently launched a statewide website, CTInsider.com, to deepen reporting across Connecticut. With journalistic excellence at its core, HCMG takes a multi-departmental team approach to drive growth and reader loyalty.
Paid subscriber relationships across HCMG's network, 52% digital and 48% print at the end of 2022, have enjoyed continued growth. Digital subscriptions grew monthly from the fall 2019 paywall launch to year-end 2022. Consumer relationships and consumer revenue increased in the last three years, with volume up 33% and revenue up 17%.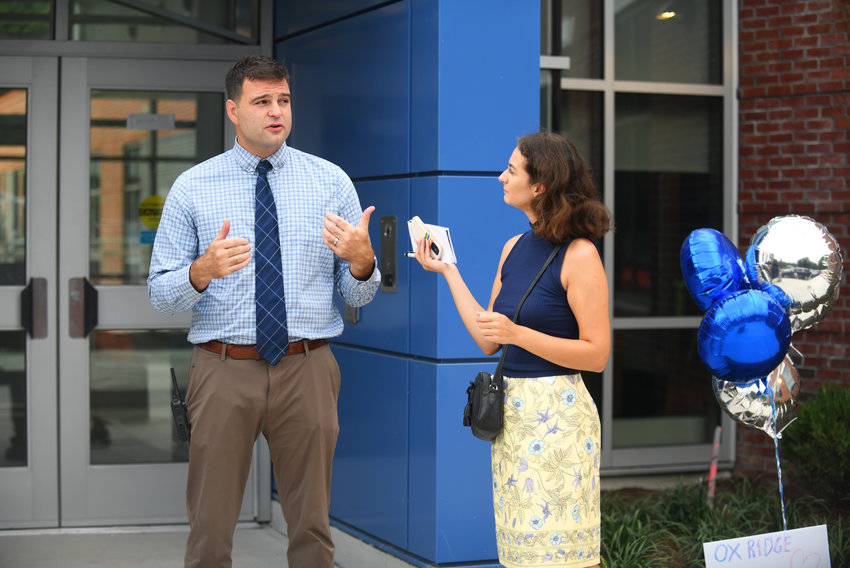 HCMG's journalistic excellence doesn't just inform their readers but also uncovers injustice and leads to change in their communities. For example, the investigation of several state troopers allegedly creating hundreds of fake traffic tickets to make themselves appear more productive and to gain favor with their bosses sparked an outcry from public officials, the launch of a criminal investigation and an ongoing audit. Their February reporting into the City of Bridgeport's failure to comply with the state's public records law has brought changes in Bridgeport and proposed changes statewide to enforce compliance. Reporting about the inequity in training, equipment, transportation, facilities and even the opportunity to play certain sports between the five wealthiest Connecticut communities and the 10 poorest highlighted that those from more affluent families and communities often have an advantage before even stepping on the field or the court. These and many more journalistic projects and series have brought HCMG numerous awards for journalistic excellence.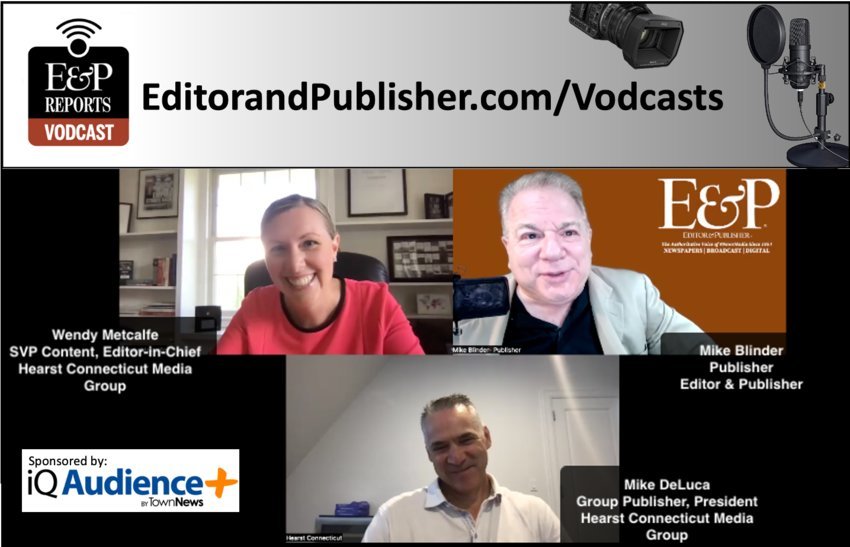 Wendy Metcalfe, senior vice president and editor-in-chief at HCMG, said: "We are incredibly proud of the work our newsrooms do. To see that work lead to positive societal change is deeply gratifying. Furthermore, this important work is also leading to increased loyalty and subscription growth — yet more validation from our valued readers that our teams are doing robust journalism they can rely on, care about and want to engage with."
Mike DeLuca, president and publisher of HCMG, said, "We are thrilled to be recognized by Editor & Publisher as one of the top 10 news publishers that do it right. This accolade is a testament to the hard work and dedication of our team, who are committed to delivering high-quality journalism that informs and engages our communities. We are proud of the impact we have made and look forward to continuing to serve as a trusted source of news and information for our readers."
Las Vegas Review-Journal
Las Vegas, NV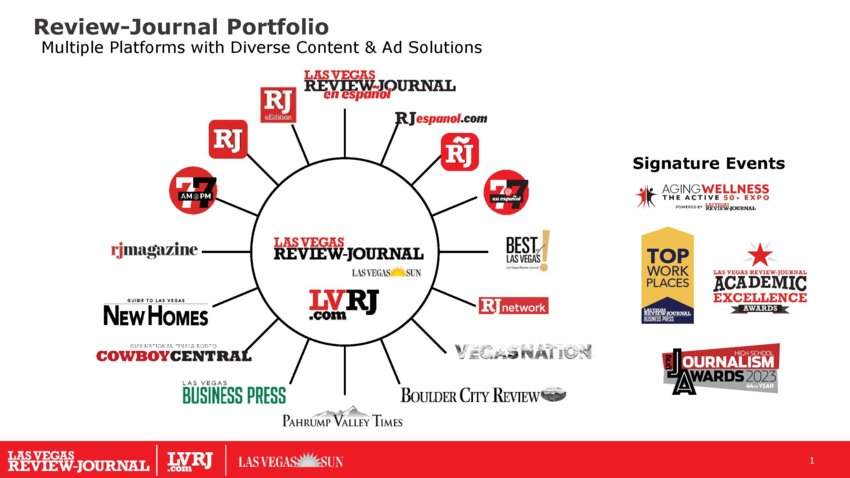 The Las Vegas Review-Journal repeats its 2022 place on E&P's 10 News Publishers That Do It Right list. This publication, Nevada's news leader since 1909, is an award-winning multiplatform news organization serving southern Nevada's 2.3 million people, plus 200,000 visitors on any given day. The Review-Journal operates reviewjournal.com, a network of niche publications and community newspapers, e-newsletters, custom printing, podcast and video production studios and more to meet the specific needs of readers and advertisers. They boast the largest news staff in the state, with more than 120 journalists in Las Vegas and bureaus in Carson City and Washington, D.C.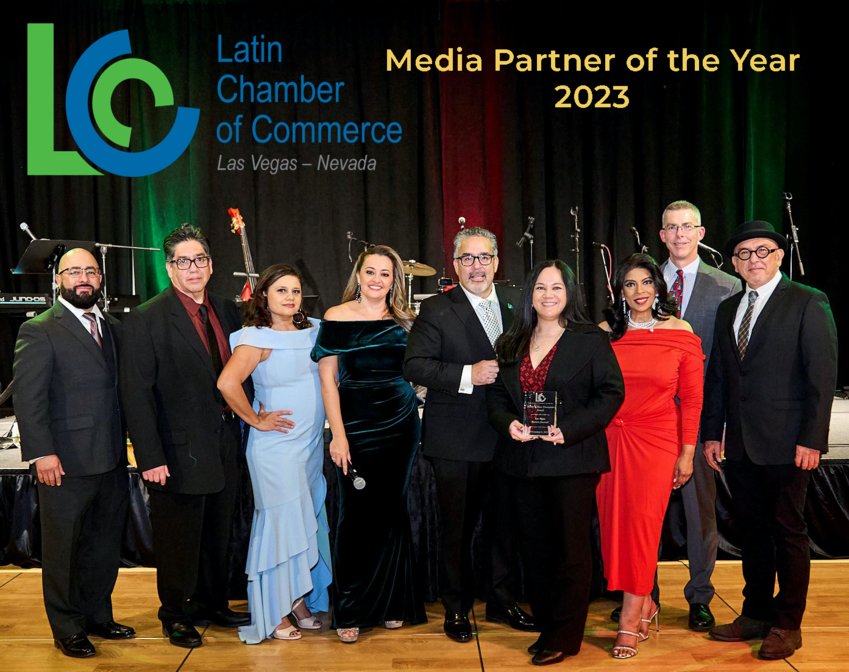 The Review-Journal has grown its print and digital products to reflect the increasing demand for culturally diverse audiences and advertising solutions. Realizing that currently, the Hispanic population comprises about one-third of Las Vegas' people, they recognized that its three-decades-old publication, "El Tiempo" — the newspaper written by Hispanic journalists, would need to re-establish itself with the shifting population by rebranding and expanding its Spanish print and digital products to more closely align with the highly recognizable and trusted Las Vegas Review-Journal brand. So "Rjespanol.com" and "7@7 en español" have extended the work of the Review-Journal's reporters and visual journalists, providing context on breaking news, enterprise stories and exclusive investigations in a fast-paced presentation to the Hispanic community. As a result, Rjespanol.com's site traffic has increased by 25%, video views have increased by 80% since implementation, and their total revenue driven by their Hispanic initiatives has risen by more than 40%.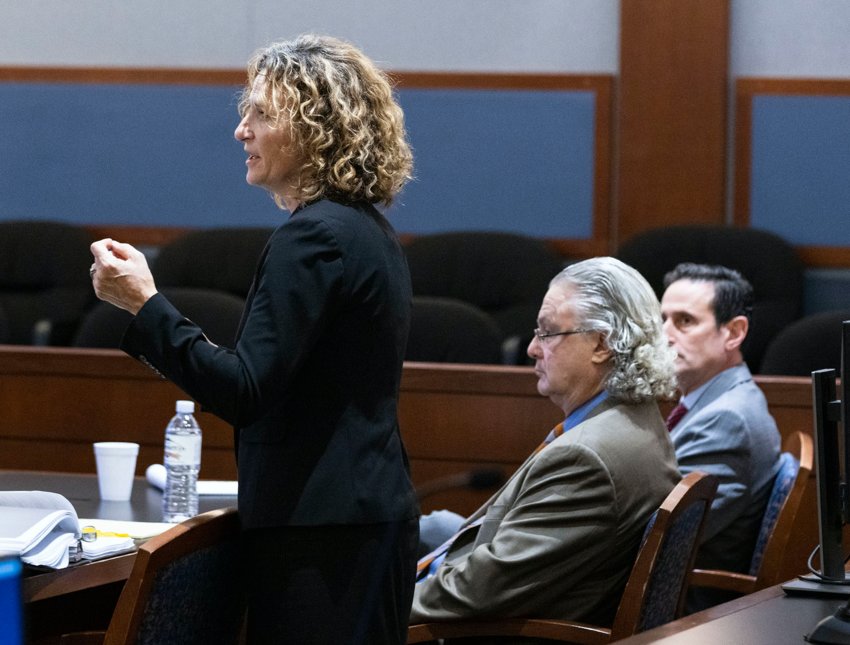 The most significant chance to "do it right" was thrust upon the Review-Journal's leadership and staff when Review-Journal Investigative Reporter Jeff German was murdered last year because of his aggressive watchdog coverage of local government. Police and prosecutors have presented compelling evidence that Mr. German was killed by Robert Telles, the elected Clark County public administrator who was the subject of one of German's investigations and lost re-election due to the story. As the news organization has fought to protect the sources and work product on Mr. German's cellphone and personal computer and to save the reporter shield law in Nevada from the kind of legal blow that could weaken journalism across the country, the Review-Journal's staff faced constant, grim reminders that German paid the steepest price for reporting the truth about an elected official. Although no amount of reporting would bring him back, the newsroom staff worked through the trauma of German's slaying by not allowing his work to be silenced — by getting the story and completing the work. We at E&P can think of no better way to "do it right."
RJ Media Group
Meriden, CT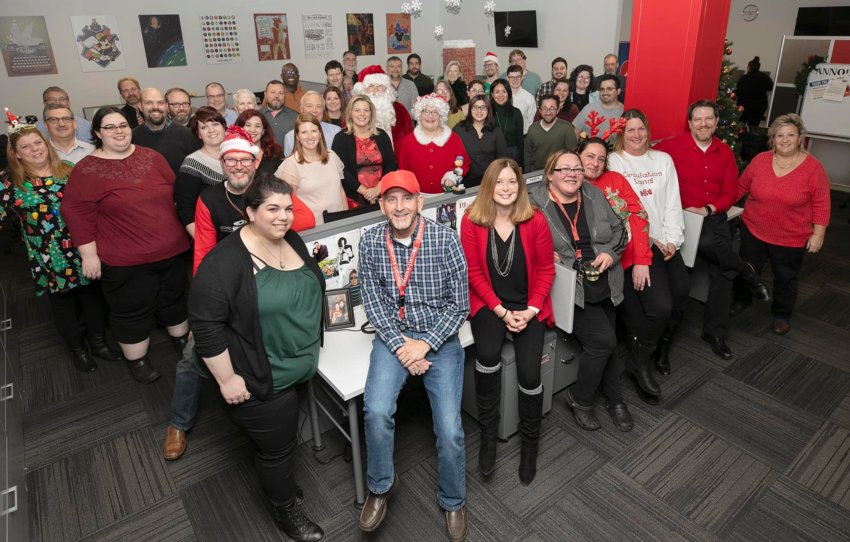 At a time when news consumers face unprecedented challenges evaluating the credibility of ever-increasing amounts of information, the newsroom at RJ Media Group is committed to the fundamental cause of quality journalism — built upon credible information gathered free of obligation. It's been that way for 156 years in this family-owned company, where the publisher and executive vice president, Liz White, is the 5th generation family owner, and the president, Eliot White, is the 4th generation family owner. Circulating in four towns — Meriden, Wallingford, Southington and Cheshire — in central Connecticut, as well as surrounding towns, The Record-Journal, published five days a week, is partnered with eight weekly newspapers and two websites — for a combined reach of 265,000 people and in 100% of the homes in nine towns weekly.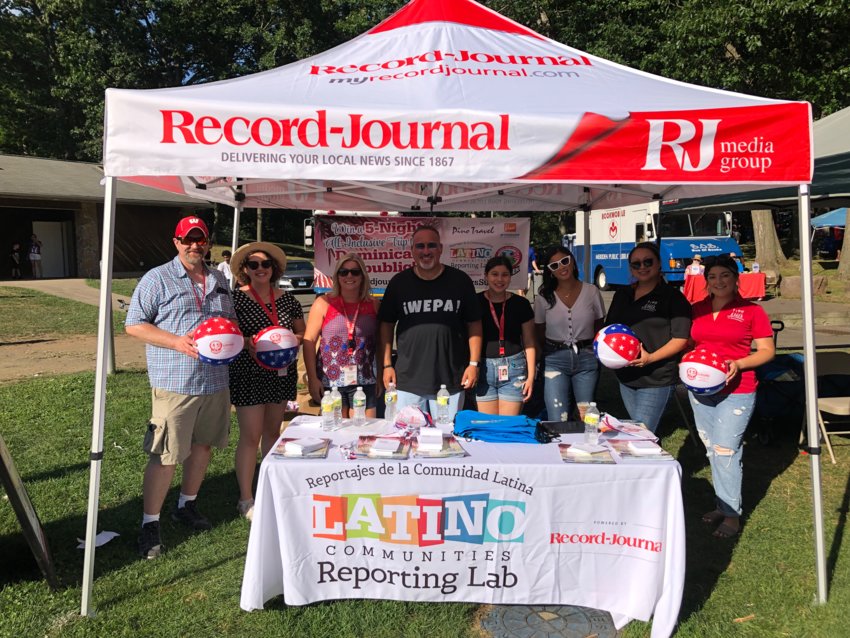 The past 50 years have seen explosive growth among the Latino population in Meriden, Connecticut. As a result, the Record-Journal embarked on a mission to better understand this population's news and information needs and get feedback on what they could improve upon. A five-month listening lab culminated in launching the Record-Journal's Latino Communities Reporting Lab to provide empowering, fact-based news, information and resources for the Latino communities, illuminating injustices and inequalities and promoting understanding, and showcasing successes and contributions of Latinos in their communities. The Lab reports via a webpage, a weekly Spanish language news video, print, email newsletters, social media and text messaging.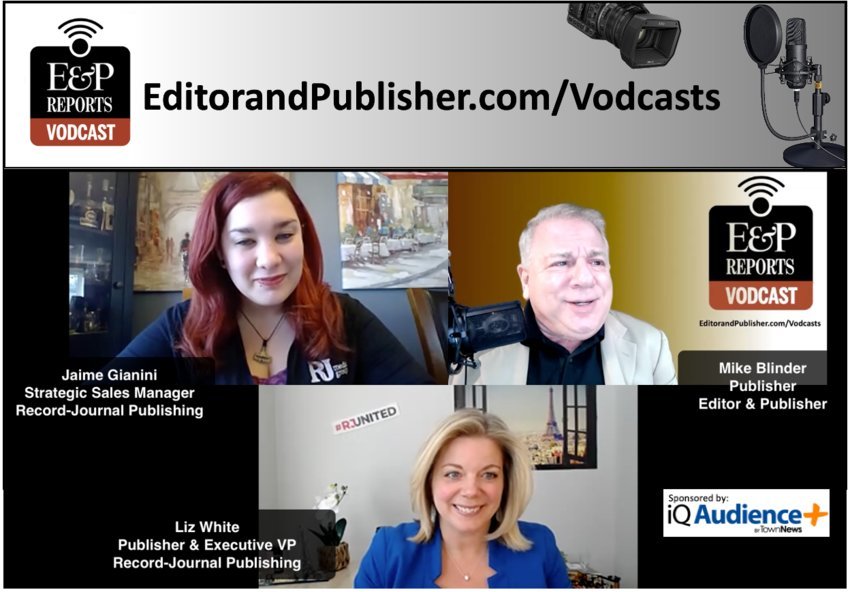 Funded through a combination of philanthropic funding, sponsorships and advertising, the Lab comprises a bilingual team of two full-time reporters and one intern. They are currently recruiting for an editor, a coordinator and a development director. Through Google News Initiative funding, RJ Media Group embarked on an in-depth listening, engagement and data-gathering project that resulted in the Latino Communities Reporting Lab Listening Playbook for Actionable News Strategies. Published in Feb. 2023, the Playbook is for media companies nationwide to use as a blueprint for shaping and implementing more inclusive reporting strategies and amplifying the voices of Latino communities. In addition, 71% of visitors to the Lab content are new to the Record-Journal website.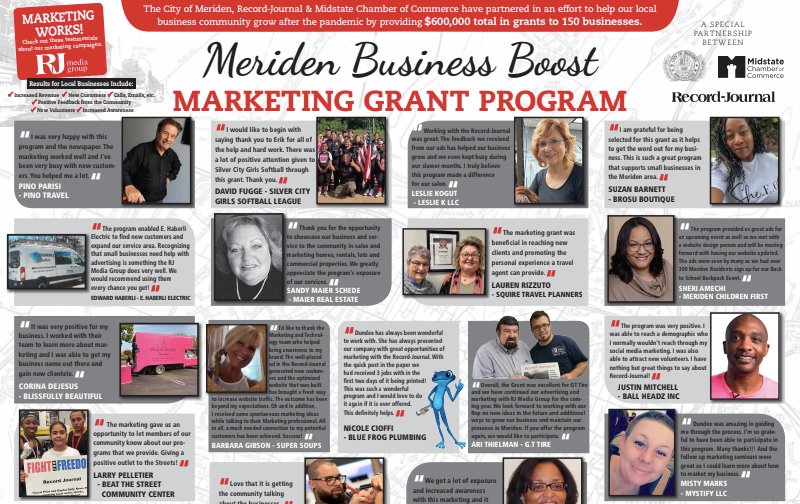 In 2022, RJ Media Group partnered with the City of Meriden and the Midstate Chamber of Commerce to provide 150 businesses and nonprofit organizations, each with a $4,000 marketing grant. In total, $600,000 in free marketing was provided, including $300,000 in federal American Rescue Plan funds and $300,000 in matched advertising from the RJ Media Group. This partnership helped Meriden businesses and organizations recover from and thrive post-pandemic. The result was a successful relationship with the local business community, goodwill and testimonial advertising.
Schneps Media
Brooklyn, NY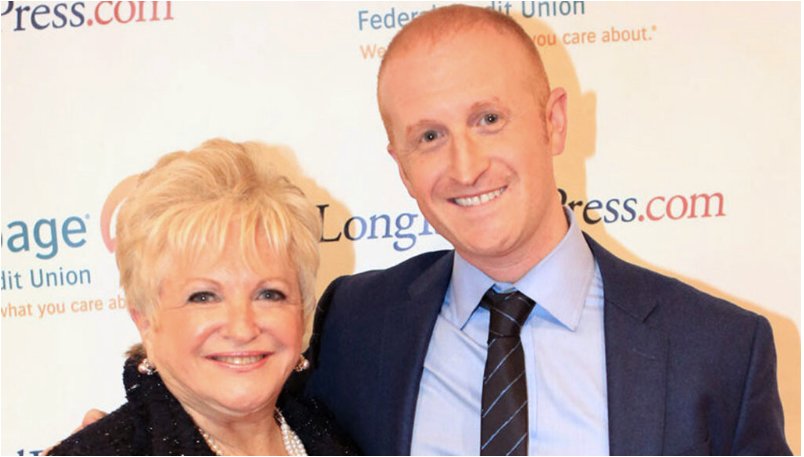 Schneps Media, founded by Victoria Schneps in 1985 with one community newspaper — The Queens Courier — in the living room of her home, has grown to be the leading media company in one of the most competitive media markets in the nation — New York City and Long Island. They have done this by creating and acquiring preeminent media brands, diversifying across media platforms and building community trust by providing fair and honest local coverage. They have readers in New York City, Long Island, Westchester, Rockland, Philadelphia and Palm Beach, Florida.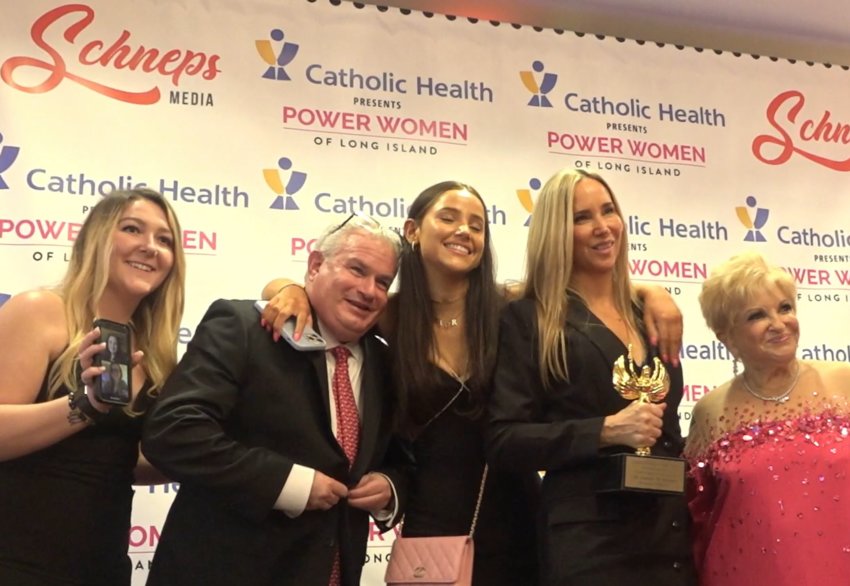 With a mantra of "We're All About You," the Schneps Media product mix has grown to a local media company with two daily newspapers and about 80 other publications with a combined weekly circulation of 500,000, dozens of websites with over 6 million monthly pageviews, about 600,000 email newsletter subscribers and a growing video and podcast division. In addition, the events division hosts 50+ events attended by thou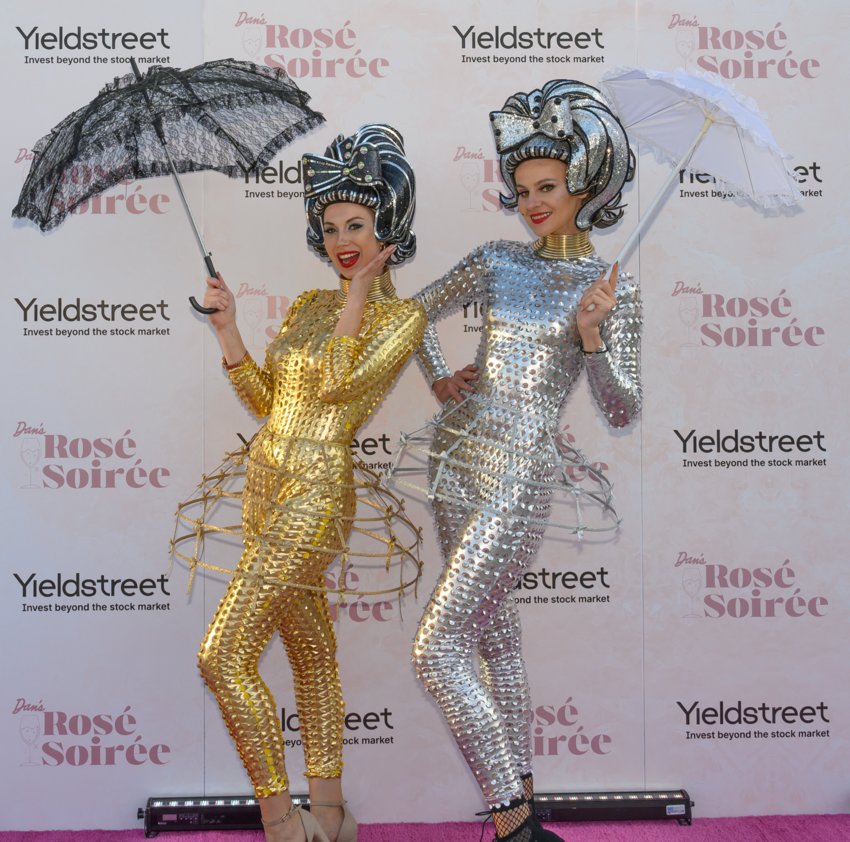 Growth has come in readership, with over three million weekly readers. The increase has allowed them to move into affluent markets like the Hamptons and Palm Beach and grow their reach in their Family media division vertical. Also, as New York City is the most diverse city in the world, Schneps Media serves the Hispanic market, Caribbean American communities and the LGBTQ community with distinctive media brands and content — providing each community a voice to call its own.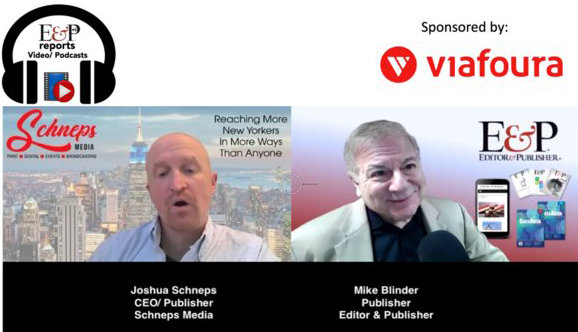 For 2023, Schneps Media has embarked on a major realignment of its news operation to better coordinate news production and ensure that they maximize their ability to tell stories across multiple platforms. They are also focused on increasing their video and social media use to broaden their audience and better reach consumers who prefer those platforms. Finally, their successful Dan's Taste summer food and wine series returns to the most affluent market in the U.S. — the Hamptons. At a time of great uncertainty in the media industry, Schneps Media is growing and thriving by bringing the news to their readers — on whatever platform they prefer.
The Post and Courier
Charleston, SC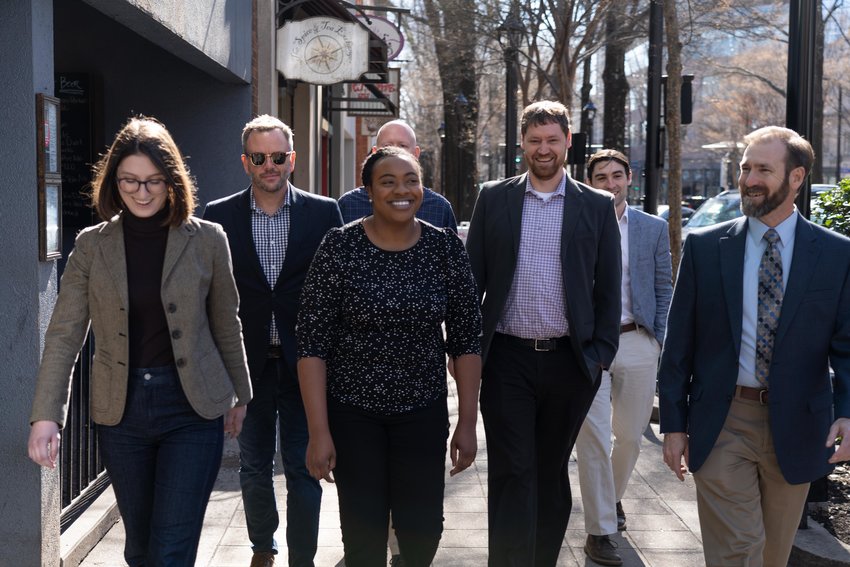 The Post and Courier has gone all-in by strategically expanding from a core market publication to a statewide newsroom. In each new community, they incubated different models to identify the combination of funding and beat approaches that would lead to a long-term sustainable business and address growing news deserts in South Carolina. In most cases, they entered a market by invitation of the community as newspapers closed or staff cuts caused a noticeable drop in local coverage.
In Florence, South Carolina, The Post and Courier partnered with Francis Marion University to create a learning newsroom partly funded by donors and part by digital subscriptions. The staff consists of an editor, a publisher and three reporters. (Donors fund the editor and one reporter.) A corps of six interns each semester rounds out the staffing — two each for marketing, sales and news. With this partnership, they are creating a local pipeline of journalists and industry professionals while providing local news for a community that previously was a news desert.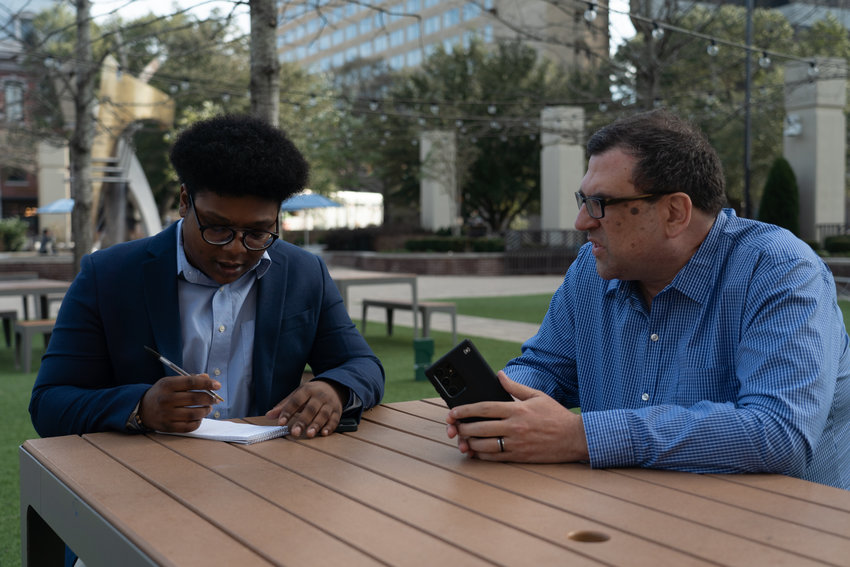 The Post and Courier added 27 new reporting positions across six newsrooms as part of the statewide expansion. In Columbia, they grew from five to 10 reporters, focusing on statehouse coverage and local news. And the statewide expansion continued with 10 reporters in Greenville, three in Spartanburg, two in Rock Hill, four in Hilton Head and three in Myrtle Beach. This investment was made with the belief that in-depth reporting in markets hungry for local news will grow digital subscriptions to a level by 2025 that will fully fund the statewide news organization.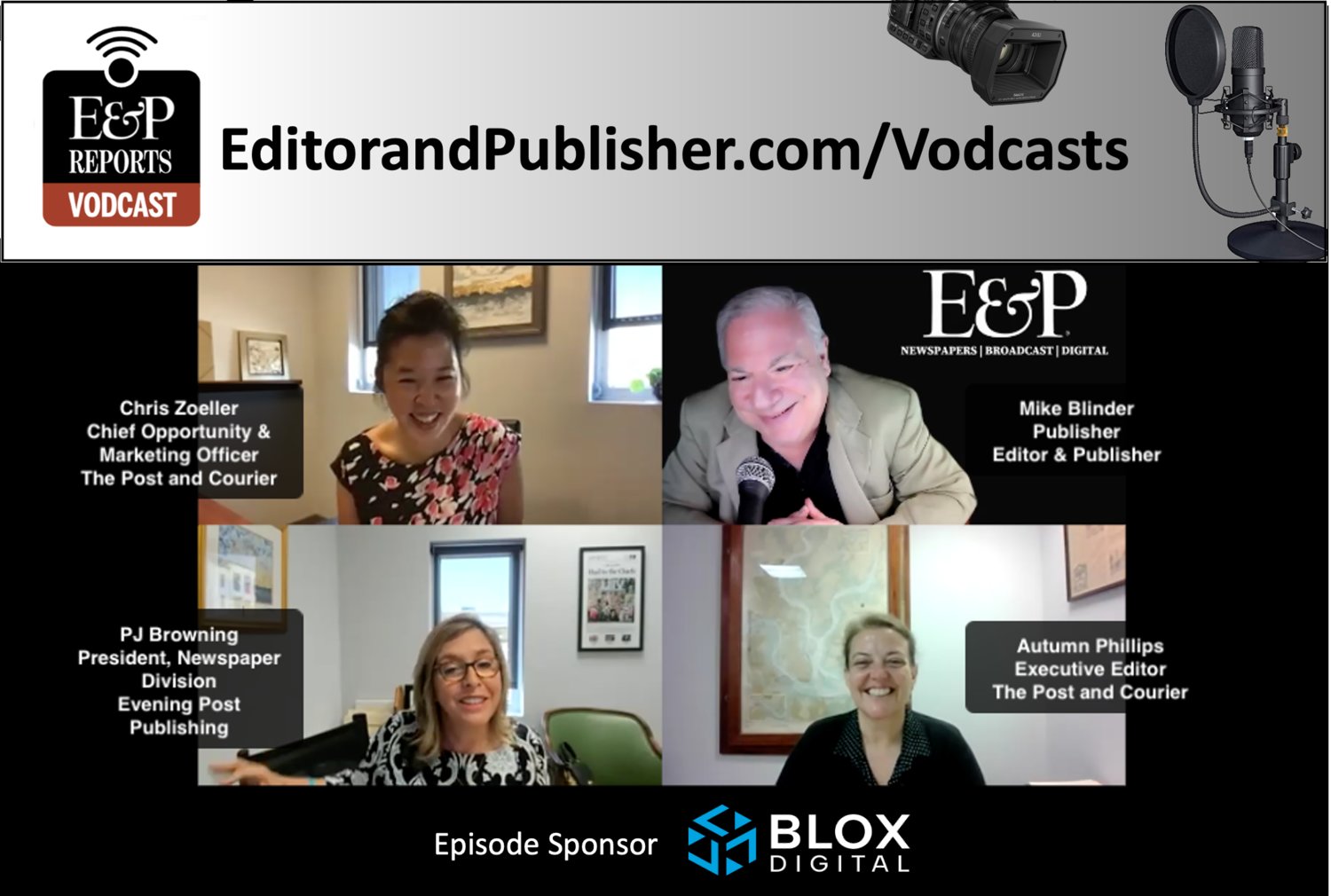 In addition to funding the newsroom expense, including people, through digital audience revenues, The Post and Courier will continue to have a significant print presence in the three counties around Charleston and with their weekly publications. This organization — the South's oldest daily newspaper with roots going back to 1803 — is family-owned and obviously committed to local news. The Post and Courier demonstrates that when you "do it right," you can serve local communities with news that matters, create jobs and forge a sustainable business that succeeds.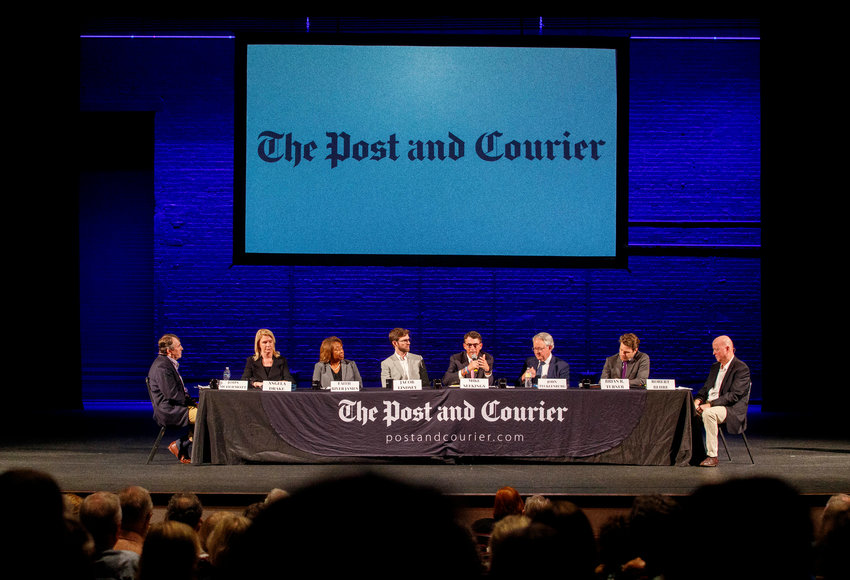 Honorable mentions
E&P thanks everyone who submitted for this year's 10 News Publishers That Do It Right. Although the following news organizations didn't make the final cut, we wanted to recognize and applaud their accomplishments. Congratulations to all of the well-deserving honorees.
In alphabetical order, by company name:
Connecticut Public
Hartford, CT
When CT Public President and CEO Mark Contreras joined Connecticut Public in 2019, he brought a personal commitment to diversity, equity and inclusion. The son of an Irish-American school teacher and a Mexican immigrant, Contreras has catalyzed Connecticut Public's effort to inform, educate and inspire their diverse community through its journalism, programming and people.
From programming that reflects communities that have been underrepresented or ignored ("The Island Next Door" series about the island of Puerto Rico after Hurricane Maria and "Farmers of Color" series about BIPOC farmers in Connecticut) to listening sessions with their Hispanic and Latino communities, CT Public's journalism is transforming to elevate stories of diversity across its state. Internally, recruiting that casts a broader net, full-spectrum diversity training, efforts to expand the Board of Trustees to be more inclusive and development of an infrastructure that tracks the progress toward diversity in audience, contributors and staff all are further examples of Connecticut Public's commitment to diversity, equity and inclusion.
Embrace Magazine
Ocala, FL
Launched in May 2020, Embrace Magazine has not let the chaos of the COVID pandemic slow its progress. In 2021, Embrace was named Magazine of the Year by the Florida Magazine Association — the first magazine to be given this award in its inaugural year. In addition, Embrace was named New Business of the Year by the Pride Chamber of Orlando the following year.
Despite typical start-up obstacles, this LGBTQ+ magazine has consistently maintained thought-provoking, visually stunning content. As a result, they've garnered attention from industry media, such as The Poynter Institute for Media Studies and Samir Husni, Ph.D., also known as "Mr. Magazine." With this strong beginning, Publisher John Sotomayor plans to build on this credibility and momentum, continuing to grow the multimedia platform with Embrace On-Air podcast and Embrace TV.
InsideNoVa (Rappahannock Media LLC)
Washington, VA
Celebrating its 10th anniversary serving Northern Virginia (the Washington D.C. suburbs), InsideNoVa continues its award-winning, impactful news coverage both in print and online. The weekly newspaper which also received an Honorable Mention on this list in 2022, InsideNoVa/Prince William, has twice received the Virginia Press Association's (VPA) "sweepstakes" award as the best large weekly paper in the state — most recently in 2022. In addition, in 2021, the paper won the VPA's Award for Journalistic Integrity and Community Service for its pandemic coverage.
This media company is growing with a website that attracts over 700,000 unique visitors each month, over 90,000 email subscribers, and over 110,000 Facebook followers. InsideNoVa has added 1.5 reporting positions to support this growth within the last two years. Multiple events and sponsorships, including the county spelling bee and a holiday fundraising campaign for the local Salvation Army, enhance their community ties and forward momentum.
Monterey County Weekly
Seaside, CA
The Monterey County Weekly and its companion daily digital Monterey County NOW are locally-owned, independent media with a mission to "inspire independent thinking and conscious action." Launched in 1988, Monterey County Weekly, once a beacon of the alternative press, is now a community pillar and a must-read for area news, arts and entertainment. Good journalism has proved good for business, too, as Monterey County Weekly today out-circulates the nationally-owned daily papers in its market.
Staying active in the local community contributed to stable circulation. For the past 13 years, with two major partners, the Weekly has spearheaded a year-end fundraising campaign for local nonprofits — Monterey County Gives! — the community's most high-profile and broadly-supported philanthropic initiative, raising over $56 million since 2009.
The company, which has expanded its editorial staff to 10 people — the largest in its 34-year history, takes care of its employees — paying well by industry standards, providing good benefits and offering perks such as having an organic farmer drop off weekly boxes of produce during harvest season. That makes for an inspired group of talented people joining together to produce great work.
Prairie Press/Paris Beacon-News
Paris, IL
The only newspaper of record in Edgar County, Illinois, The Prairie Press/Paris Beacon-News, is the only local news organization covering the county board, city council, education, agriculture, religion, lifestyle and small-town sports — doing it all with only a full-time staff of four.
Established as a weekly in 2014, this small-town community newspaper at the edge of the Grand Prairie filled a void in local news and sports, which continues today. Fully digital, they are still fighting "the good fight" — staying responsive with their coverage and supporting their community with never-ending conversation.
Star Local Media
Plano, TX
When Rick Rogers took over Star Local Media (SLM) in January 2022, the media company was heavily focused on national ads for revenue and hard news stories in the community papers. This media company, comprised of nine community newspapers and accompanying news websites serving 14 communities, has "flipped the switch" to be hyper-local in each. Living out their statement, "Our mission is to be a reflection of the communities we serve," they have rebranded their print products to focus on what their readers want to know about their communities.
Completing a redesign of starlocalmedia.com and acquiring checkoutdfw.com is helping them to engage their online audience and has helped them turn around the local advertising effort. A renewed focus on local has seen them realizing a nearly 90% increase year-over-year in local ad revenue. With high-quality print products and engaging online solutions, Star Local Media has put local back into suburban North Texas.
TAPinto
New Providence, NJ
TAPinto is at the cutting edge of local digital news, with more than 95 franchised online local news and online digital marketing platforms in New Jersey, New York, Pennsylvania and Florida. TAPinto has significant market penetration in every town it serves, with more than two million monthly readers, 240,000 who receive their daily digital newspaper and more than 325,000 Facebook followers.
TAPinto has been profitable for over five years, and its franchisees also enjoy profitability. Its model is 100% advertising-based with no paywall. In addition, TAPinto has brought innovations to its franchisees and their communities, including a DIY marketing platform.
Thee Press
Marion, KY
In this changing environment, organizations must be adaptable. The Crittenden Press has taken up the challenge and reinvented itself from a weekly newspaper to a viable multimedia news organization. They have reduced barriers and engaged its community of 2,800 residents by implementing highly successful YouTube content, which doubles as quality, local news for the weekly print edition.
The Crittenden Press created a studio that produces a coach's show for local sports teams, live weather road reports, look-ins during athletic events, sideline shows, podcasts, live election night coverage and special history and newsmaker interviews. Their hyper-local content has helped them generate income at a time many small news organizations are declining or closing. Innovative products such as a 10 Under 40 community recognition program and an annual hunting guide are only two of their revenue-generating projects.
The Hammonton Gazette
Hammonton, NJ
2022 was a year of change for The Hammonton Gazette, which celebrated its 25th anniversary in June. In the same week, the Gannett-owned newspaper printed its final edition. In September 2022, the Gazette was sold to J. Louie Mullen, retaining most of the staff members and continuing to expand in an area where news is increasingly disappearing. Reporters and photojournalists cover all civic, religious, school, municipal and business events and continue to report from all government meetings.
The Hammonton Gazette's objective reporting and informed opinion have drawn readers and advertisers. (The newspaper averages 130 ads per week.) The Historical Society of Hammonton recently honored the Gazette for "giving the town a voice" and "changing the direction of the community in a positive way." In addition, the Gazette was awarded a substantial grant from the New Jersey Civic Information Consortium to allow the newspaper to expand its coverage into area news deserts. With continued increases in coverage, subscriptions, paper sales and advertising across all platforms, The Hammonton Gazette also expects to demonstrate that they're doing it right in 2023.
The Tennessean
Nashville, TN
The Tennessean is probably the most-decorated news publication on E&P's "10 News Publishers That Do It Right," taking a spot on the 2021 and 2022 lists and honorable mention in 2020 and this year. They continued their commitment to diversity, equity and inclusion this year by becoming one of the first metro news organizations in the nation to have a staff makeup that reflects the diversity of their community, as exhibited with an annual audit. They also continued growing and expanding Black Tennessee Voices and Latino Tennessee Voices to include live events, which have proven so successful that more are scheduled in the fall.
In addition, they have increased subscribers by 10% in the last year and shifted social media channels to attract different readers — younger, more diverse, more social and non-traditional. Using Instagram as a primary storytelling platform, they use video reels and more frequent and higher-quality posting emphasizing reach. It's working as they had the largest Instagram following in the Gannett Company, with 127,000 followers and nearly 3 million reel views. The Tennessean continues proving why they are consistently part of E&P's "10 News Publishers That Do It Right."
Wisconsin State Journal
Madison, WI
The Wisconsin State Journal recently committed to better understanding, covering and listening to readers (and those they'd like to be readers). To that end, they added residents to their editorial board and started an advisory group to provide input on coverage. They also have held community forums in partnership with the public library and have a regular editor's column to give readers a chance to provide feedback and get an inside look at how news decisions are made.
The Journal involves its readers in decisions, such as which high school sports game they should cover this week. And they support the community with several events and charity functions, including a drive that distributed nearly 7,000 toys last year thanks to over $300,000 in reader donations.
Finally, the Wisconsin State Journal created a new reporting position to cover race and culture and help identify and lift-up under-represented communities — listening to a broader range of voices and perspectives. Kelly Lecker, executive editor of the Wisconsin State Journal, stated, "I can't tell you that this is why our digital subscriptions have increased by 19% in the last five months, but I can say the connections make us a better newsroom."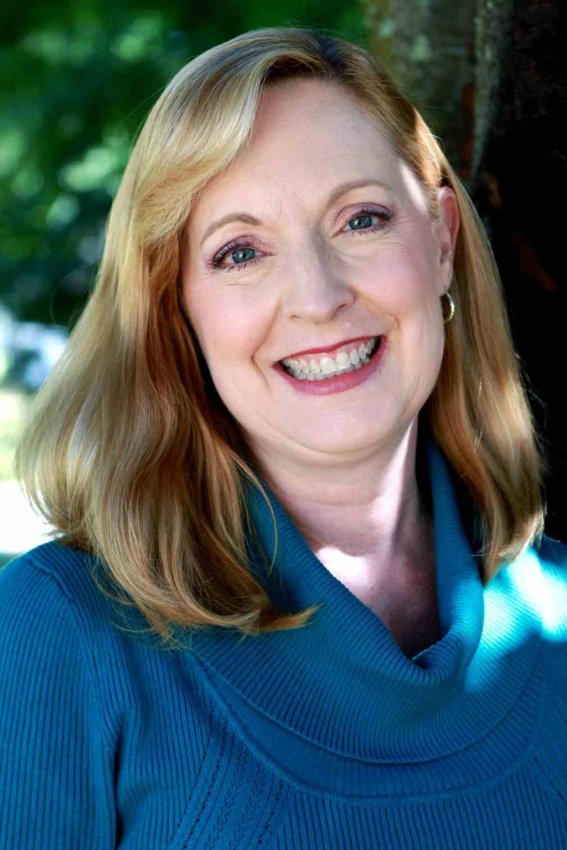 Robin Blinder is E&P's editor-in-chief. She has been with E&P for three years. She can be reached at robin@editorandpublisher.com.