Borrell Associates' latest study: 2022 Local Automotive Advertising Outlook, released on Monday, Jan 7, 2022, predicts significant changes in this highly lucrative media advertising category for the next few years. Within the 30-page report, 18 charts and graphs reveal that local dealers spent an estimated $8.7 billion on advertising in 2021, a 15% increase over 2020.
In 2022, the forecast is for an 8.8% increase in ad spend. However, due to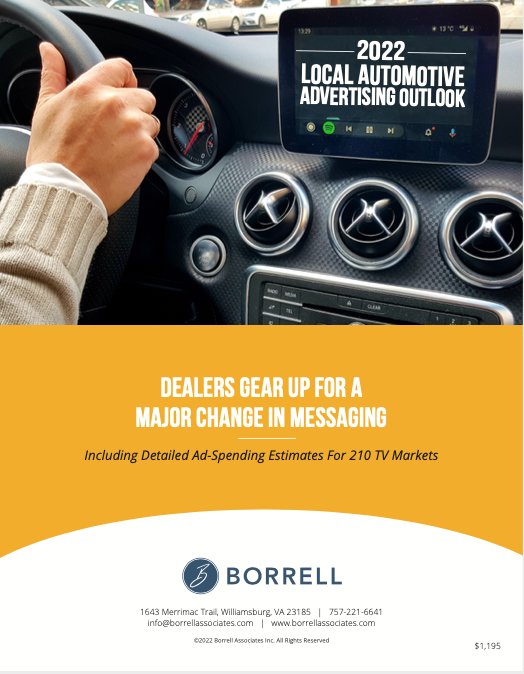 a "steep decline" in available inventory to sell, the dealers will be using these dollars to "rebrand themselves, educate consumers on what their stores have to offer and drive buyers to their websites to interact."
The report states that "the new advertising environment is shifting from excitement around new cars on the lot and manufacturer's rebates – both of which are in short supply – to other things. That opened up new opportunities to advertise." Some of these new reasons that dealers will be advertising will include: Buying back consumer vehicles, meeting online buyers in person, promoting electric cars and ancillary services they offer within their finance and service departments.
The report also predicts a significant shift in what media local auto dealers will be purchasing as they move substantial dollars away from broadcast radio & TV ads into newspapers (an 11.9% increase) and OTT (Over the Top Advertising), where their video message is placed on streaming services that deliver content over the internet.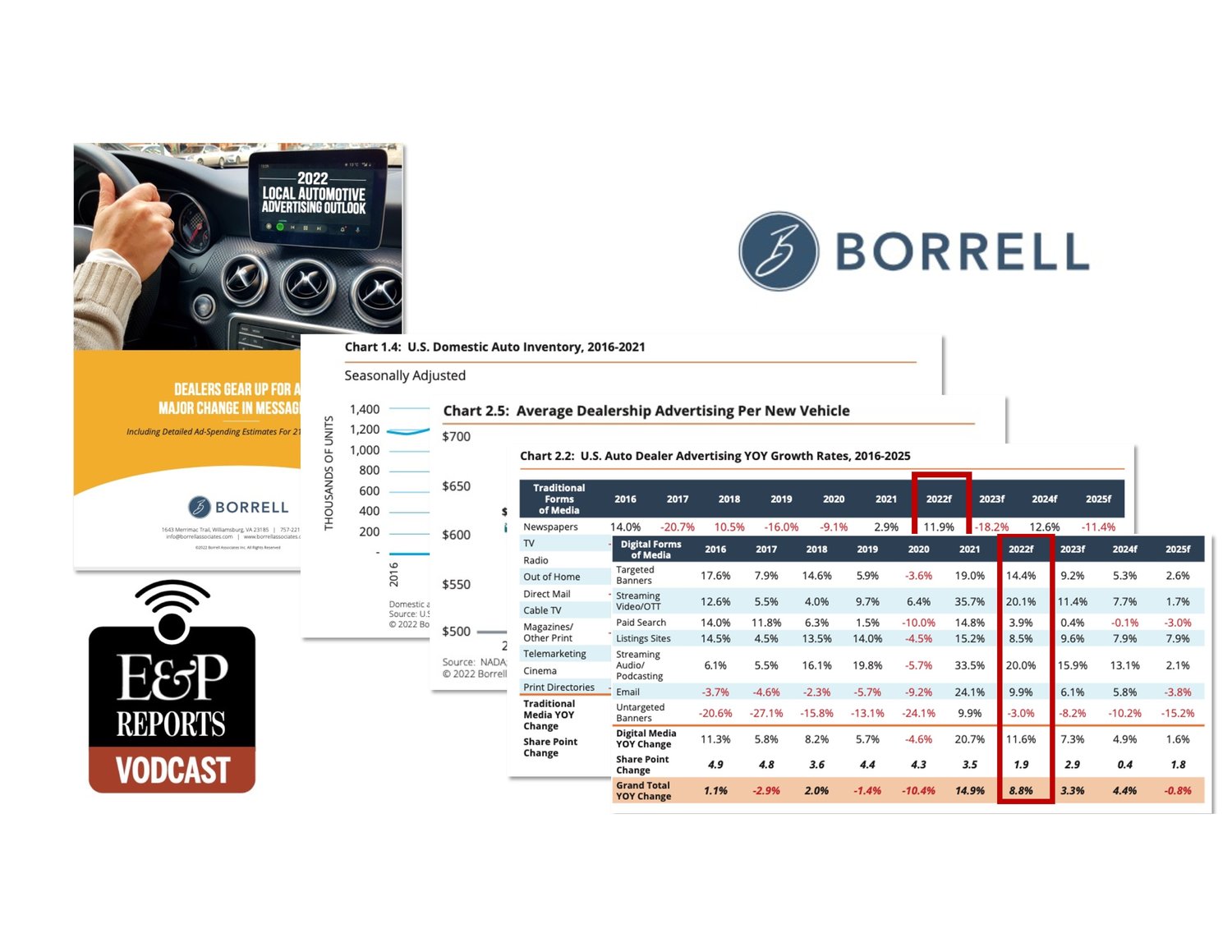 Slides from the Borrell "2022 Local Automotive Advertising Outlook" study referred to in this episode.
In this 119th episode of E&P Reports, E&P Publisher Mike Blinder is joined by Jim Brown, President of Borrell Associates, who reviews the findings of their newly released Auto Advertising Outlook study. Joining the discussion is a long-time automotive industry veteran and JDA media's SVP of revenue initiatives Pat Norris along with E&P's "Ad Sales Life" contributor Richard E. Brown, head of digital subscriber churn for Gannett | USA Today.